A Recap of The Bachelor From A Guy – Fantasy Suites Week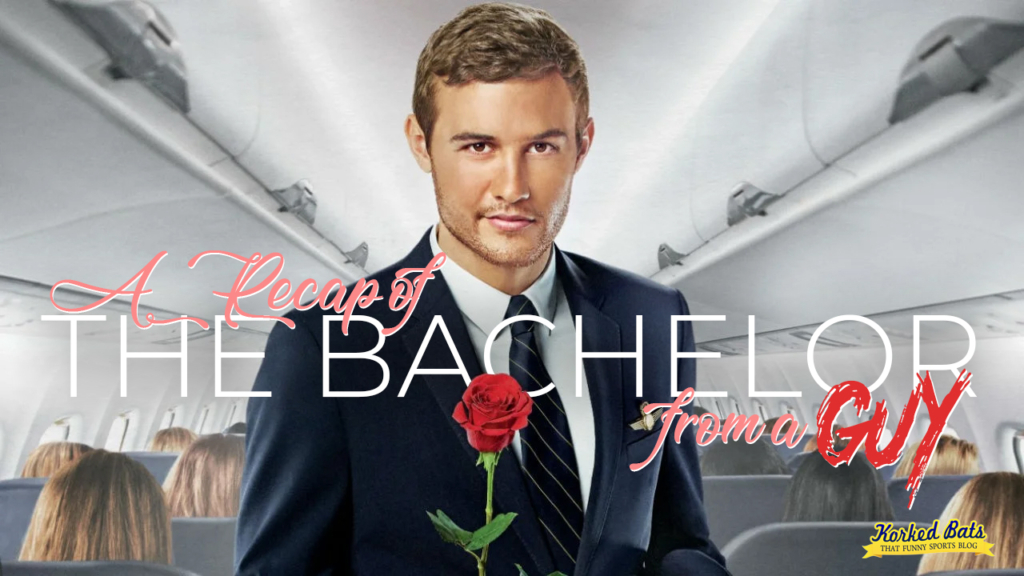 Welcome to Fantasy Suites Week, where the only thing laid on thicker than the innuendos is Peter's horniness and lack of self-awareness!
We pick up this week where left off last week. In an airplane hangar.
Madison tells Peter that she's never done the bippity boppity (that's my immature way of saying sex), and that she expresses how she struggles with the thought of Peter bippity boppity-ing with other women if he's so confident in their relationship, saying, "If next week you were to, like, sleep with somebody else, it would be really hard for me to really, like, move forward in this." Fair point. Not really the most romantic thing in the world when a guy proposes to you literally 6 days after sleeping with two other women. Although, this must've been hard for Peter to hear because one of the three remaining women (cough Victoria F. cough) was only brought along this far so he could sleep with her.
Peter's actual response: "So what are you, like, saying? Like, if I were to just like spend the night with someone else, this is not something that you could do?" Um, yes, that's EXACTLY what she just said, Pete. Goodness, how is this man able to fly airplanes for a living?
After Madison opened up, Peter slipped into quintessential popular quarterback on prom night speak by saying things like, "You know how much you mean to me," and "I'm crazy about you." Which made me wonder if he heard a word Madison just said, because he was spitting out lines to try and take her v-card.
Eventually we would learn that Peter, in fact, did not listen to a word Madison said and would go on to sleep with literally everyone else on the show.
Gold Coast, Australia
This week took us to Gold Coast, Australia, which I've heard is the best coast in Australia, barely beating out Silver Coast, Australia. Peter explains that this week is fantasy suite week with the horniest grin you've ever seen on a man's face.
The awkward part of this week is that for the first time – at least from what I can remember – ABC put all three girls in the same hotel together. I guess that domestic trip to Cleveland really did a number on the show's budget and the girls were now forced to bunk up. I bet ABC thought this little maneuver would stir up the drama, but it did not. All it became was awkward. Like this moment when the girls tried making small talk, and asked how everyone's hometown date went.
I urge you to watch that clip one more time. Watch Victoria F.'s face. She gave that "No, I was ousted as a home-wrecker and Peter refused to even walk inside my house to meet my family" face, but said, "Mmmhmmm" with a nod. Way to play it cool, Vics.
Look, I'm not saying these girls have no depth beyond their good looks, but they conduct small talk as girls with no depth beyond their good looks would. After a moment of awkward silence, Hannah Ann said, "This for sure the best place we've been to so far." Which was yet another blatant knock at Cleveland. Jeeze, Cleveland is getting made fun of like it pissed off Tammy or something.
Then Peter showed up to show off his upper thighs. Hannah Ann clearly noticed.
And since she was so fixated on his man thighs, he decided to take her away first.
Click the right arrow for Hannah Ann's date…