Jimmer Fredette Is Morman Than We'll Ever Be
Have you ever noticed that the ugliest, nerdiest, goofiest, and most disgusting people have the prettiest girlfriends?
Take Russel Brand for example. He's married to Katy Perry. Borat is married to Isla Fisher. Or how about Heidi Klum? She's married to Seal. Then again, maybe she just likes getting a kiss from a rose… with a huge scar on it's face. Ba da da da ba ba ee ah.
Well, the same rule applies for guys with weird names.
Take the nation's leading scorer, Jimmer Fredette. Yes, his name is Jimmer. (Technically his name is James, but he was given the nickname Jimmer at birth and he's gone by it since) According to TheBigLead.com, Jimmer is dating Whitney Wonnacott, a BYU cheerleader (makes sense).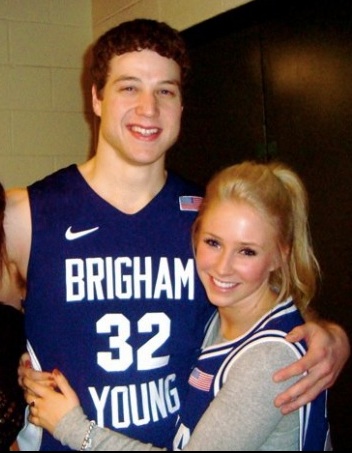 I'm not quite sure what they have in the holy water over there in the Church of Latter-Day Saints, but goodness, this is a beautiful couple. Well, Whitney is at least. Jimmer somewhat resembles Facebook CEO, Mark Zuckerberg.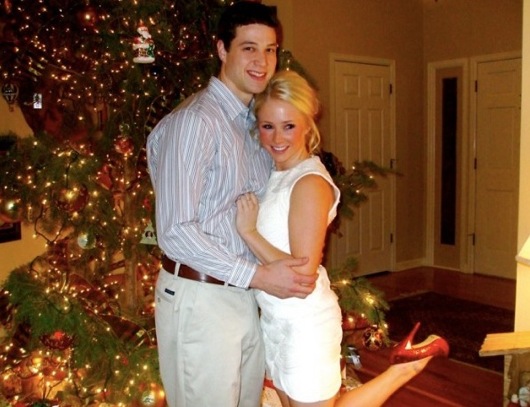 So apparently all it takes to get a cute girlfriend is become the NCAA's leading scorer in basketball. However, if you want an extremely beautiful girlfriend, start a mediocre popular and semi-funny sports blog. And then beg her to date you. And maybe you'll get as lucky as I did. (I really hope my girlfriend reads this. If she doesn't then I just look like an idiot.)