A Recap of The Bachelor From A Guy – Episode 7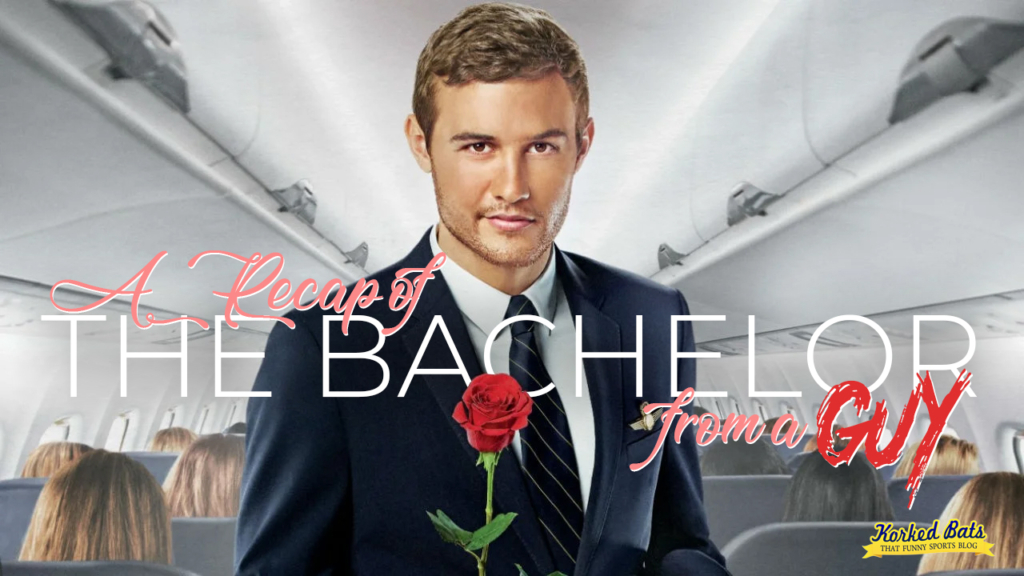 Memes seem to be all the rage on the internet these days, so I figured what better way to start this week's recap than with a meme from (almost) everyone's favorite show The Office.
This is Peter this season: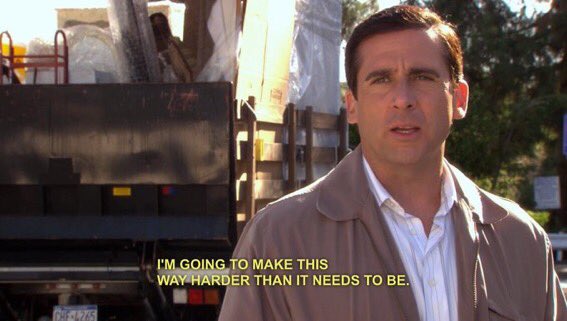 Let's get started!
This season continues to go further south. I mean that both literally and metaphorically. This week they were in Lima, Peru. So the first ten minutes of the show were used for clips of Lima – like sherpas, alpaccas, and fishermen – as well as clips of the girls walking around Lima saying things like, "LIMA!" or "PERUUU!" or "LET'S GO GET DRINKS!" or "I DON'T THINK WE SHOULD BE DRINKING THIS EARLY, KELSEY, IT'S 10 AM!"
Victoria F., who might be the youngest and most immature of the final six women, said, "It's such a dream to be here." Really, Victoria? You've been dreaming your whole life of going to Lima, Peru? Is anyone ever actively thinking about Lima, Peru? Even in high school geography when we were discussing the capitals of South American countries, I wasn't actively thinking about Peru. Chalk that line up for things you say while caught up in the moment of being on The Bachelor.
The show starts off with Peter FaceTiming with his mom. Barbara gives her son the advice of "You really need to believe what's in your heart," which Peter must've mistakenly heard, "You really need to give roses to any girl who cries," because yet again, that's all he did.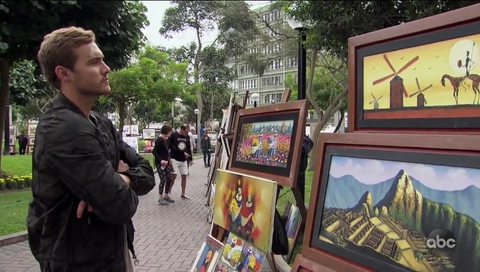 Cut back to the girls lounging in a perfectly staged manner in their hotel room, when all of a sudden, there was a knock at the door. First date card already?? Nope, even worse. It was Peter. The girls acted flustered as if they were not ready to see him even though they were all dressed to the nine's and wearing enough make-up to rise Maybelline's stock higher than Amazon's.
Peter tells them that he's serious about this process for like the seventy-fifth time this season and then asks Madison to join him on her second one-on-one date. Let me recap what I literally just said: Peter says he's serious about this process. We're down to six girls, and there are somehow still girls who have yet to be on a one-on-one date with him, and not for a lack of one-on-one date cards, either. And yet, he gives a one-on-one date to a girl he ALREADY gave one to? Ok. Cool. Just wanted to make sure.
click the arrow for the First One-on-One Date…