The Dodgers And Padres Continue Delivering Amazing Baseball To Us, Including This 16-Inning Donnybrook
What's that Rob Manfred? You wanna add dumb rules to the sport to shorten games and get everyone home before bedtime on a school night? Well, the Padres and Dodgers said SCREW YOUR NEW RULES! THEY JUST USED YOUR NEW RULES AS TOILET PAPER TO WIPE THE DOO DOO OFF THEIR BUTTS! THEY SAID WE'RE REFUSING TO SCORE FOR FIVE EXTRA INNINGS!
(I'm sorry, was the doo doo wiping thing too much? I apologize.)
This game was weird as hell. First of all, the Padres had 4 hits in 16 innings, and yet still this game went 16 innings.
Walker Buehler was dominant but not as dominant as Blake Snell. He threw a career-high 115 pitches. On the 116th pitch, Will Smith took him deep to tie the game.
Want to get weirder? The Padres went a combined 9 innings straight in this game without a hit. They were no-hit for a full game within the frames of this full game. That's nutso.
Then extra innings hit. And by hit, I mean barely hit. Because no one could score that dumb ghost runner in from second. By the time the 15th inning rolled around, the Dodgers took a 2-run lead with a couple of base hits. At that point, it kinda felt weird again. Like what are these base hit things called again? So the game is practically over right? A 2-run lead is insurmountable for a team that was no-hit for 9 innings within the confines of this game.
Ha! You clearly forgot who wears those brown pinstripes.
Fernando.
Tatis.
Junior.
Of course. FTJ is like the best player in a sports movie. He always comes up huge with the biggest hit when you need him most. Like it's unnaturally scripted. Especially against the Blue Crew. Remember when this dude jacked 5 pops in one weekend series at Chavez Ravine?
However, at the end of the day, the Dodgers are still the Dodgers. Because in the very next half-inning… AJ Pollock happens.
And if that sounds familiar, it's because in game 1 of this series, AJ Pollock played hero again, by robbing Manny Machado of a go-ahead 2-run shot.
The catch is only slightly better than the pun. And you know I can respect a good pun. And the catch is almost as good as the photos that came from it.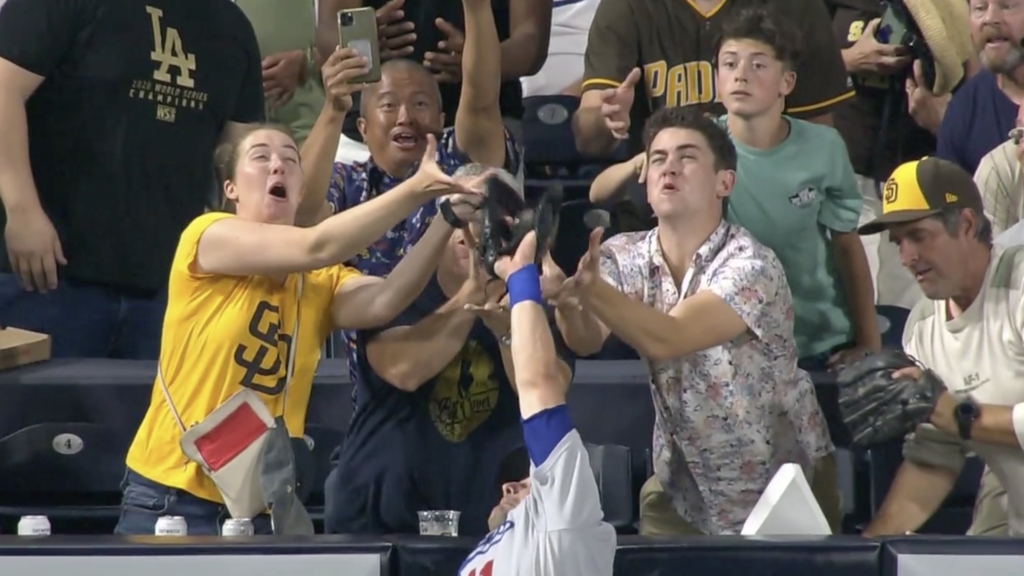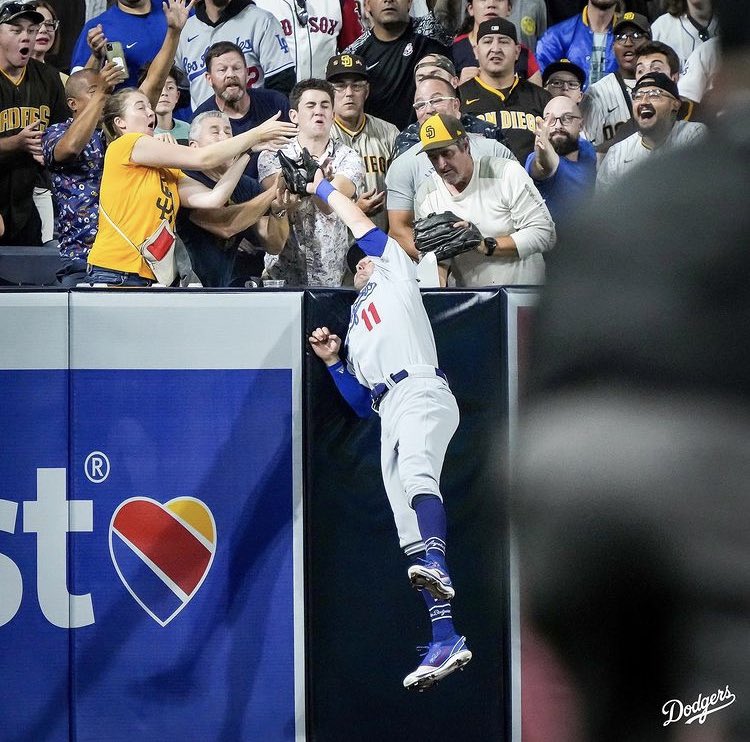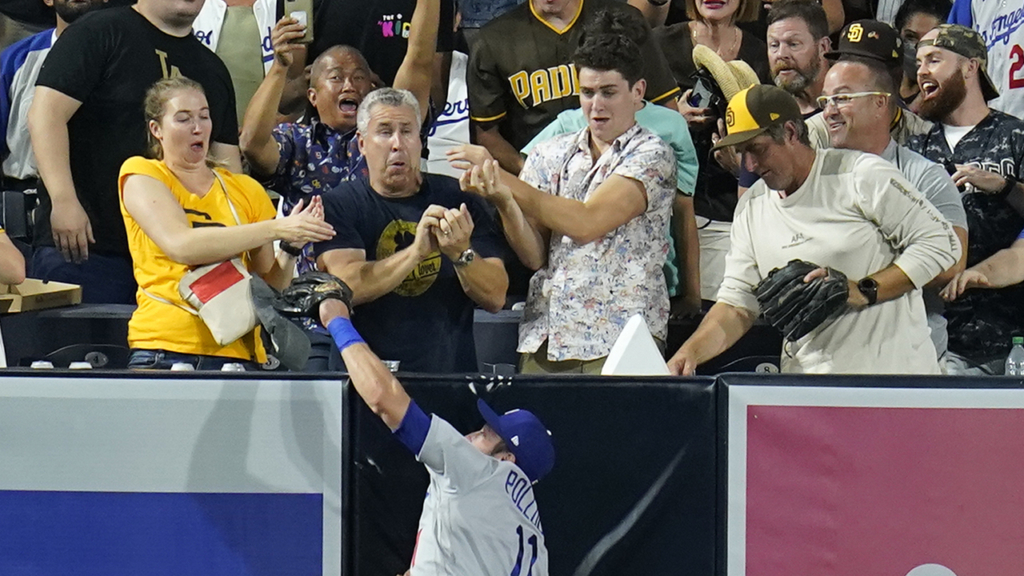 This guy embodies how every Padres fan feels right now.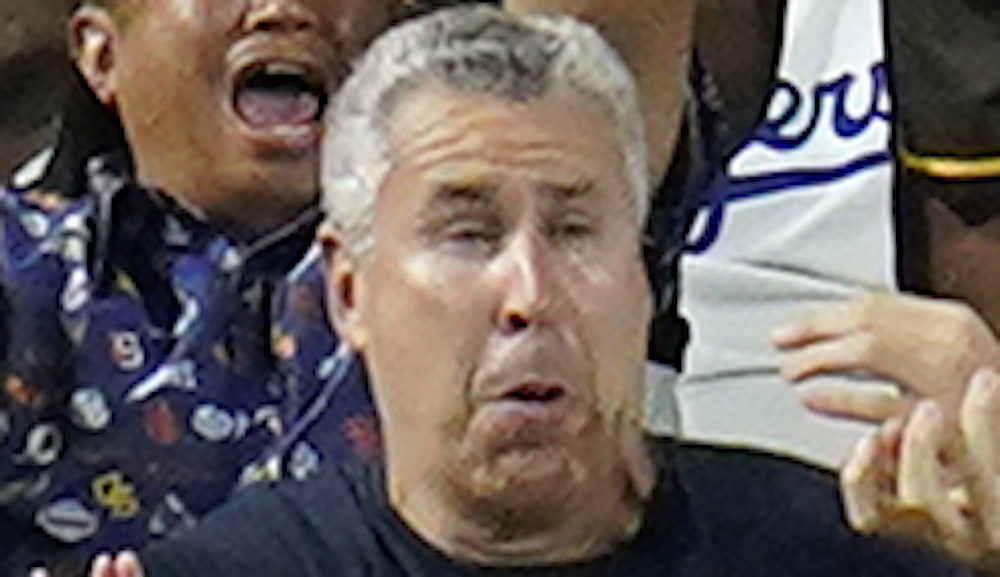 That guy looks like a constipated Ron Perlman.
Look, you can do a lot of things, but you can't keep the Padres from Padre-ing.
Anyway, if baseball wants to really improve the sport, have the Dodgers and Padres play each other for 162 games.