Patrick Mahomes Reminds The Haters That He Doesn't Care What They Think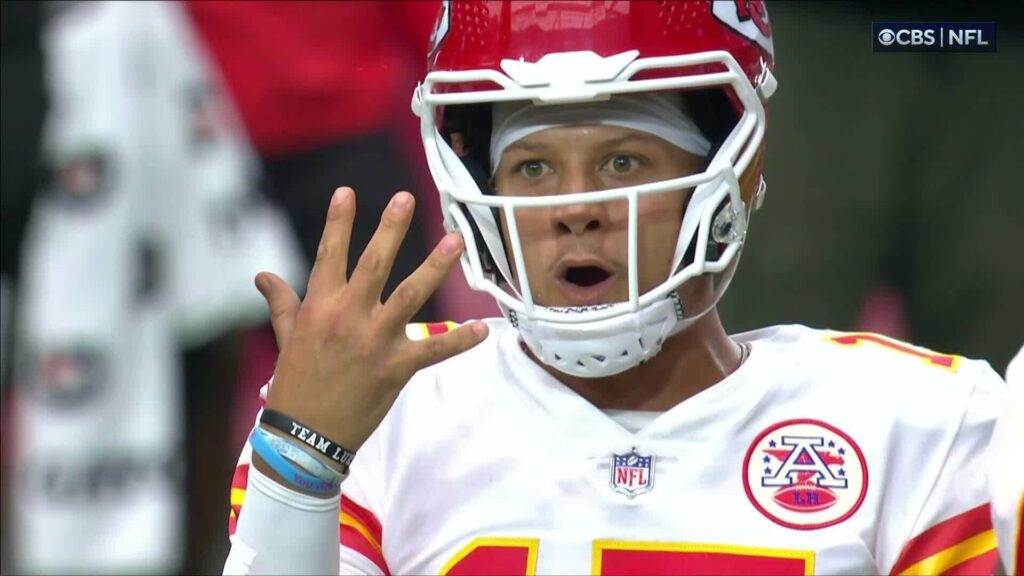 Omg have you seen Josh Allen? What about Justin Herbert? *enter star eyes emoji* Oh. And Lamar and Kyler. It's just so fun to watch them scoot, isn't it? And how about Joe Burrow? *SWOOOOON*
That's cool. But Patrick Lavon Mahomes II is here to let those people know that he doesn't care what they think. You like Josh Allen and his stiff arm? That's cool with Pat. Would you rather have a running back play the part of huddle leader? Pat says, "Cool. No problem with me. Those are some great guys." How about a to-cool-for-school hair-do to take charge? Patrick is fine with that too. Surfs up, bro.
How do I know this? I don't. I haven't yet mustered my way into Patrick's inner circle. But lets look at a single fact. In an offseason where people were saying he was going to miss Tyreek Hill, and that they didn't know what the Chiefs offense would look like, Patrick came out in his first game since Cincinnati and threw for not one, not two…Fine. I'll stop doing the LeBron thing. He threw for 5 touchdowns. F-I-V-E. If he had only thrown for 3 more, he would have matched his 2022 Top 100 ranking.
Does the offense look different? It sure does. I mean, yeah, you still have Travis out there doing Travis things. But it's no longer the Travis and Tyreek show. Now it's going to be death by a million paper cuts. New rule. You have to take a shot every time an announcer says that this year during a Chiefs game. I don't make the rules, I just enforce them.
Nine, which is also just one more than Patrick's 2022 Top 100 ranking, players caught a pass from him today. 4 different players ended up being on the receiving end of a tuddie pass (and you best believe Jody Fortson was one of them). I'm pretty sure part of Patrick's offseason plan included getting together with his brother Jackson, and also JuJu Smith-Schuster, and watching a boat load of those "Never Let Them Know Your Next Move" Tik Toks. Because that's the name of the Kansas City Chief's offense this year. You just don't know which guy is going to burn you.
So maybe Patrick does care. Maybe he is taking meticulous notes (like Ryan Howard from the office) when he feels disrespected. Maybe he is as annoyed as some Chiefs fans when the likes of Jason Garrett (known QB guru) praises him, but still would take Justin Herbert over him. Or maybe, just maybe, he doesn't care. Because at the end of the day, Patrick threw for 5 touchdowns in week one and made it look so easy. None of those other guys did. And at the end of the day, Patrick can smile knowing that Josh, Justin, Lamar, Kyler and Joe all go home just to pretend to be him while using his skin in Fortnite.