Last Call For The Hype Train, Because FortSZN Is Upon Us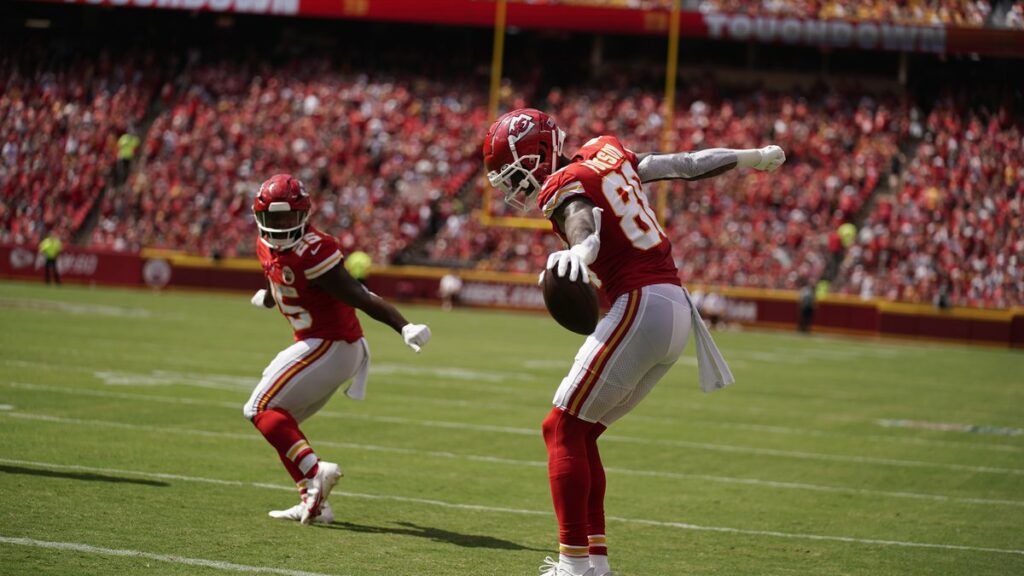 Do you hear that?
*chug-a-chug-a-chug-a-chug-a, chug-a-chug-a-chug-a-chug-a*
The smoke is billowing. It's coming from what looks like a train! That's right. It's the last call for the Jody Fortson Hype Train. All aboard!
If you've followed any of Chiefs camp these last few weeks, I'm sure you've heard a lot about this rookie 7th-round pick from Rutgers, Isiah Pacheco. I honestly haven't seen an unexpecting, tantalizing rookie this hyped since Dennis Quaid. And he may be great! But since I belong to the KB army, I'm contractually obligated to not only say, but believe that Derrick Henry is the only running back that matters in football. Plus, Bill Bellichick passed on Pacheco. The last time Bill Bellichick passed on a Rutgers guy, he still had sleeves on his hoodies.
So I'm here to remind you, it's still FortSZN. Jody gained a small cult following last year, but not everyone was on board. See exhibit A from my Chiefs group text that was sent September 26th, 2021. Out of respect for this person, his or her name has been masked to spare the embarrassment.
All hail Tony Fortson. Anyway, I'm here to let you know this is your final chance to get aboard Tony's brother Jody's hype train. And here are the reasons why.
One. He plays a position that matters. Tell linebackers and cornerbacks good luck who are trying to cover a 6-4 226 lb. chiseled touchdown machine.
Two. Did you notice I called him a touchdown machine? In his shortened season, Jody caught 5 passes in 2021. 2 of those catches went for 6 points. And what did he do in the second pre-season game of 2022, his first pre-season game of the year? Oh, how about just his first two targets from Patrick Mahomes being tuddies. TOUCHDOWN. MACHINE.
And finally. Tyreek Hill is gone. Tyreek Hill was extremely productive for the Chiefs in the red zone. Jody Fortson is not Tyreek Hill. But he's a big-bodied, large target who can hopefully help make up some of that lost production.
Either way, I'm still ripping tickets on the FortSZN Express. Get on before it's too late. Our own Kenny, the Head Boi of the CineBoiz, punched his ticket.
So join us, won't you?