October Movie Preview (PART 2)
Oh man.
Had to take a break and pace myself for this month's movie preview. If you read part 1, you're probably asking yourself "How can there be more movies to talk about?!?!" We went over four upcoming movies that would typically be enough for any other month, but now we have another three to get through. Prepare yourselves and stay hydrated. We've got a lot to get through to round out the month of October. (Again, random shoutout to Alamo Drafthouse for no reason other than being the best movie theater and us wanting them to sponsor us here at Korked Bats.)
DUNE–In Theaters and HBO MAX on October 22nd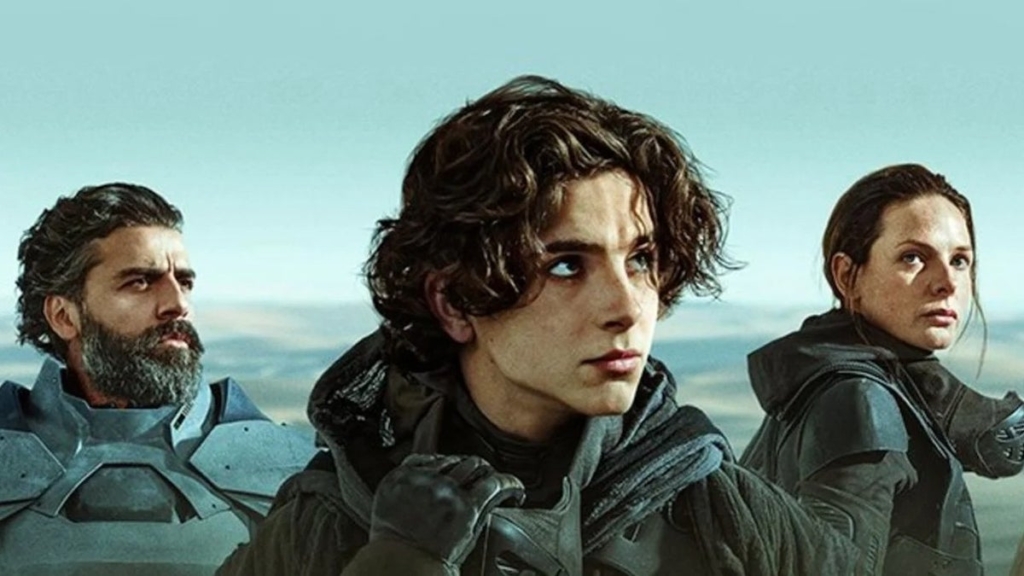 This s–t is going to be EPIC. If you listen/subscribe/watch the CineBoiz Podcast on a regular basis then you know how G.D. excited we are for this movie. If you're not familiar with the source material (Frank Herbert's novel Dune) or the original film adaptation (David Lynch's 1984 dumpster fire) then let us make it simple for you. Imagine Game of Thrones and Star Wars had a baby, and then that baby was directed by Denis Villeneuve (Blade Runner 2049, Sicario, Arrival) and stared pretty much every solid actor on the planet (Timmy Cham-Chams; Kahl Drago; Poe Dameron; Zendaya).
It's got battles. It's got explosions. It's got big ol' sandworms. What more could you possibly want? Denis Villeneuve has come out and said that this movie was specifically made for a theater experience so we HIGHLY RECOMMEND not viewing this on HBO Max at home–you'll be missing out!
This movie also comes with a directive. In order for there to be a sequel, it must have a strong showing at the box office. That puts the responsibility squarely on our shoulders as movie-goers. We have seen a steady increase in positive reviews over the past few months so we know this movie will be good, but we need to go see it and bring all of our friends and loved ones. If we don't this could be a one-and-done with no sequel to continue the story–similar to the fate of Fincher's GIRL WITH THE DRAGON TATTOO.
THE FRENCH DISPATCH–In Theaters October 22nd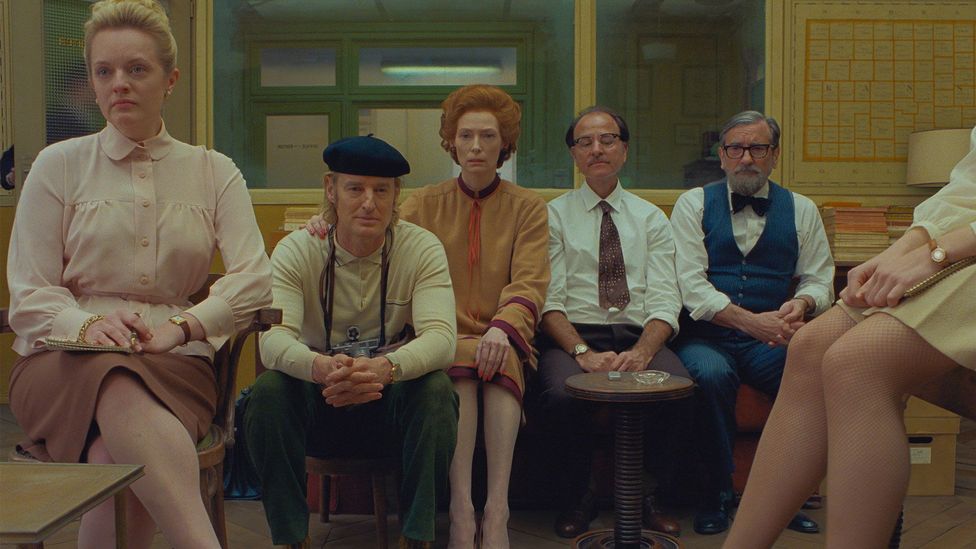 Unlike DUNE, we're pretty sure this one won't be in IMAX, but like every other Wes Anderson movie it will still be very visually intersting. Also like DUNE, it stars pretty much everyone who has ever been in a movie PLUS Timothee Chalamet. Ol' Timmy Cham-Chams is going to have a pretty busy weekend on his hands. Liev Schrieber will also be featured in this film, so given their ongoing beef, Kevin from CineBoiz might skip this one.
This is an anthology film featuring several different stories. Original reports had it clocking in at a 4-hour runtime, but since then it seems to have been trimmed down to under 2 hours. That's probably a lot of symmetrically pleasing shots lost on the cutting room floor.
Given Wes Anderson's style and the time of year this is being released, we feel it would pair well with a nice soup and comfy sweater. Maybe check your local theater's policy on bringing in your own tomato bisque.
LAST NIGHT IN SOHO–In Theaters October 29th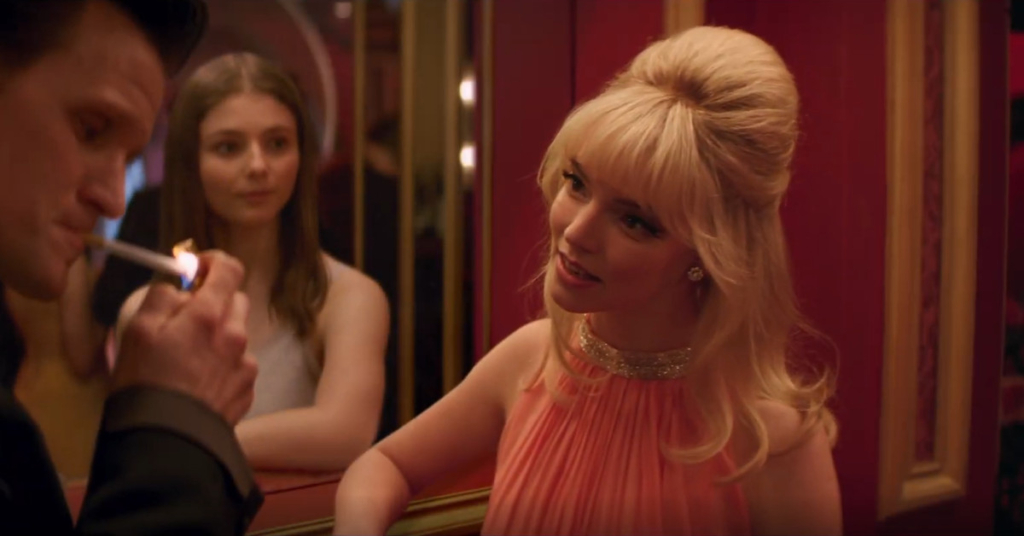 We really aren't quite sure yet what this movie is about. However, it is directed by Edgar Wright (BABY DRIVER, SCOTT PILGRIM) who always brings a very creative/fun style to his movies. From what we understand though, this film will be more of a serious thriller which is a bit of a departure for Wright. The film also features an all-star billing (Anya Taylor-Joy, Thomasin Mackenzie, Matt Smith) to help carry the film.
When we originally previewed this film on The CineBoiz Podcast a few weeks ago, we were initially very high on it, but some Twitter reviews coming in aren't entirely positive.
This honestly has us a bit surprised, but I think we're all in the boat where we would like to still see it for ourselves. Edgar Wright is typically a director who is so creative that even his worst movies are still very enjoyable.
[divider][/divider]
So that pretty much wraps up all of the major theatrical releases for October. Which movies are you excited for and are there any you think we missed?
Be sure to let us know and join us live for the next live recording of The CineBoiz Podcast on YouTube.com/KorkedBats.
Also, be sure to follow @thecineboiz on Twitter & Instagram–we're a great companion follow to Korked Bats on Social Media.