October Movie Preview (PART 1)
Holy Shizz, Lil' Hawmies! I can't remember a month that is so jammed-packed with this many solid new-releases! October is absolutely going to drain my bank account with the amount of times I'll be visiting my local Alamo Drafthouse in Austin, TX. (Shoutout Alamo; Shoutout ATX). There's honestly nothing in my life that I am more excited about than all the movies coming out this Spooky SZN.
"Wait, Ken, didn't you just get engaged?" Yes. "Wait, Ken, didn't you just buy a sick-ass Mazda CX-5?" Yes. "And you're more excited about October Movie releases?" Yes.
Look, a lot of people get engaged; everyone buys a new car every once in awhile; BUT have we seen and will we ever see a movie month as SWOLE as October of 2021? We haven't and I highly doubt we ever will again. That being said, let's preview all the movies coming out the first-half of October. (That's right; there's so many we had to break it up into two parts!)
THE MANY SAINTS OF NEWARK–In Theaters and on HBO MAX October 1st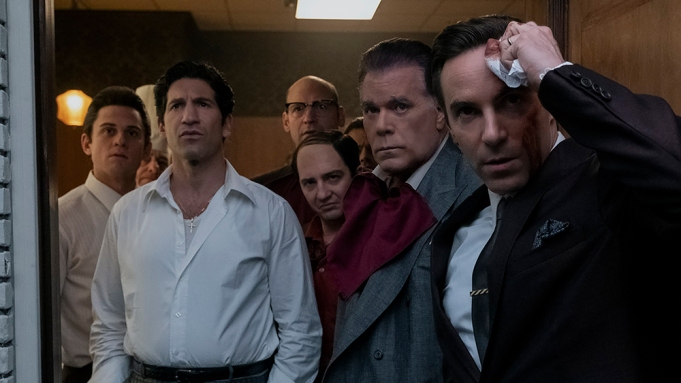 A prequel to David Chase's hit HBO show THE SOPRANOS. This film centers around a young Tony Soprano (played by James Gandolfini's son Michael) and his mentor Dickie Moltisanti. If you are a fan of THE SOPRANOS I'm sure you are no-doubt excited for this one. I myself am simply a passive fan of the show but I think it's safe to say that the middle-century NY/NJ crime saga is one of the best film genres.
It's pretty rare to see a movie prequel to a popular TV show make it to theaters. The only other real exception is David Lynch's FIREWALK WITH ME which was a prequel to the popular TWIN PEAKS. The good news about it being a prequel though is that you probably won't need to be super familiar with the show in order to enjoy it. I'm sure it'll cover all the basics of establishing the story and introducing the characters in their earlier days.
Fun game idea for you if you're not feeling this one though–get some friends together, grab some drinks and play Mob Movie Bingo or place side-bets on things you think will happen. "$5 says someone ends up dead and hanging from a meat hook in the back of a butcher shop." Could make for a solid drinking game if you're into that as well.
VENOM: LET THERE BE CARNAGE–In Theaters October 1st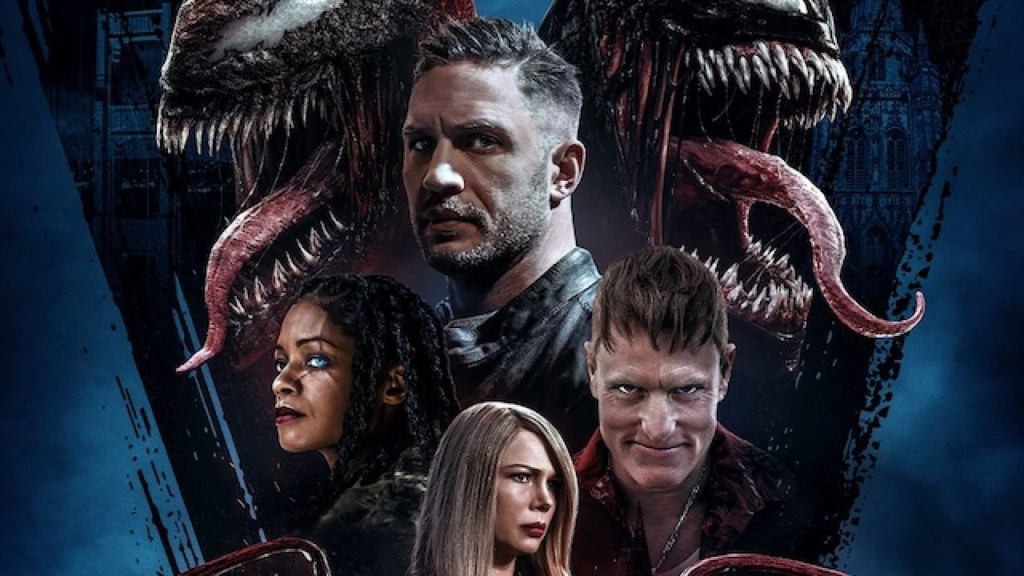 When the original VENOM came out in 2018 it wasn't exactly a critical darling. As of today it sits at a 30% on Rotten Tomatoes. However, it has an Audience Score of 81%. Our very own MOB of The CineBoiz (who is a very level-headed movie reviewer) had given it a rating of "it's not a good movie but it entertained me".
When we discussed it on our podcast it was originally slated for an October 15th release but has since been moved up in order to avoid a very crowded movie weekend. (More on that soon). I can't say that I'm necessarily excited for this movie, but Mob's stamp of approval for the original has given me a reason to go back and watch that. Also, as Korked Bat's-Unofficial-Tom-Hardy-Doppelganger, I feel as though I should be current on all of his roles just in case I am asked to step in for him at some point (a-la Jason Bateman for MJF in Teen Wolf 2).
The addition of Woody Harrelson (of Cheers) is also a solid move. Not to mention the cast is rounded out by a returning Michelle Williams (of Dawson's Creek) and franchise newcomer Naomi Harris. There seems to be a lot of positive momentum for this franchise and the potential of weaving it into the MCU Spider-Verse is a very exciting prospect.
NO TIME TO DIE–In Theaters October 8th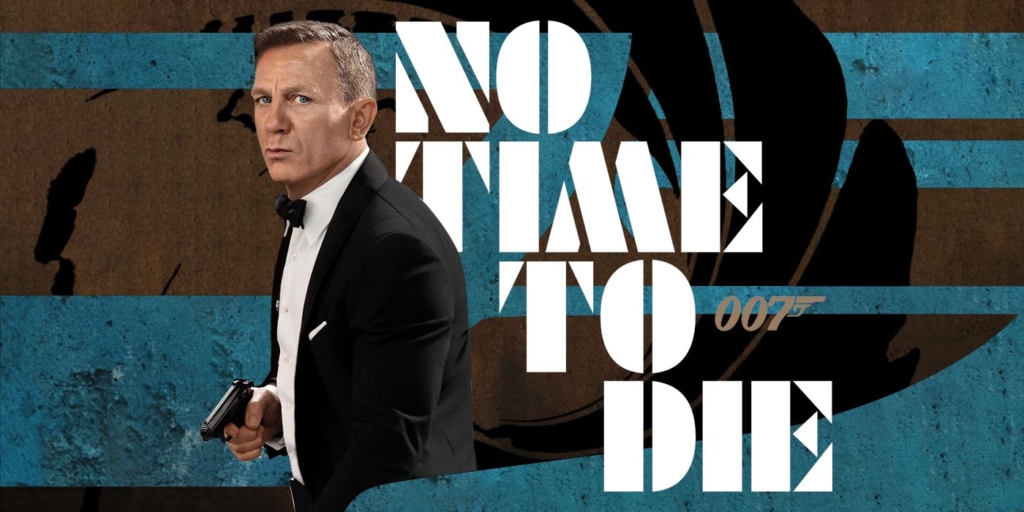 This one is going to be bittersweet. All of us over at the CineBoiz are very excited for this upcoming installment of the 007 franchise, but we all know this is going to be Daniel Craig's last. It's neither wrong or offensive to say that Daniel Craig is the best Bond. No one cares what your boomer-dad thinks.
In all honesty, we've been a bit spoiled. We essentially got 15 years with Craig as Bond, including a bonus 18 months due to COVID. Pierce Brosnan was around less than 10 and every Craig-Bond film was good. Some were straight-up masterpieces and none were unwatchable. Can't say the same for Pierce. You see Die Another Day? SHEESH.
For this final outing, we get Oscar Winner Rami Malek as the villain, and Ana De Armas as the newest Bond girl (What a shame…She's so difficult to look at). Plus this is just gonna be a good ol' fashioned BOY MOVIE! Gunfights, Fist-fights, cool cars, cool gadgets, and beautiful LAY-DEES. Pound your chest and howl at the moon if you're with me!
THE LAST DUEL–In Theaters October 15th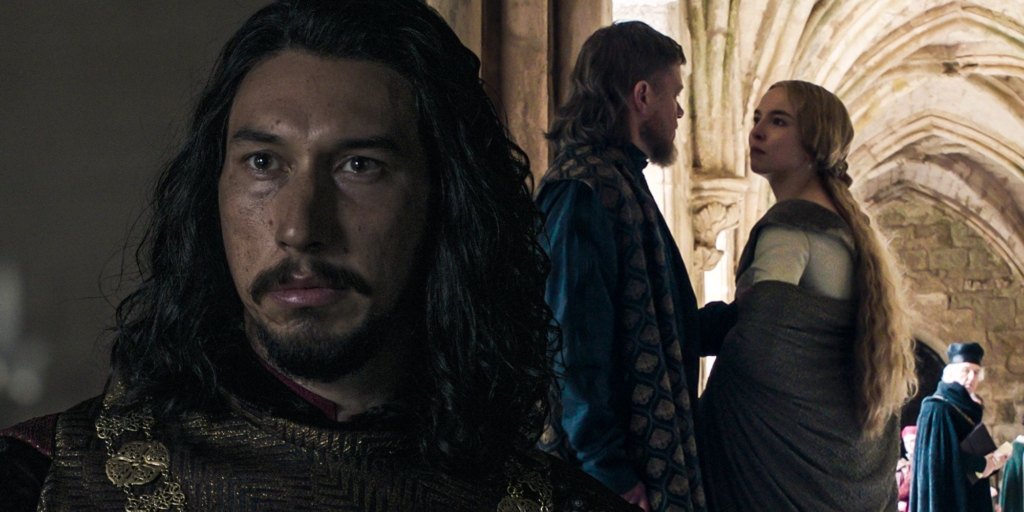 I think the best way to sum up my feelings about this one is "I'm intrigued." It's got a whole lot going for it. 1. Adam Driver 2. Adam Driver with long hair 3. Adam Driver as a bad-guy knight. It's also directed by oscar winner Ridley Scott and stars the amazing Jodie Comer. It's also written by a couple of dudes named Ben & Matt who gave themselves roles in the film as well. Ben & Matt are award winning film writers and one of them is dating J.Lo. Solid pedigree if you ask me.
If you're a fan of The CineBoiz, you know our thoughts and feelings on Ridley Scott films. A lot of masterpieces with some real head scratching duds mixed in. We're not sure which category this one will fall into, but there's nothing to suggest to us that this will be bad. Plus, also, Adam Driver is in it.