Who NOT To Start – Week 4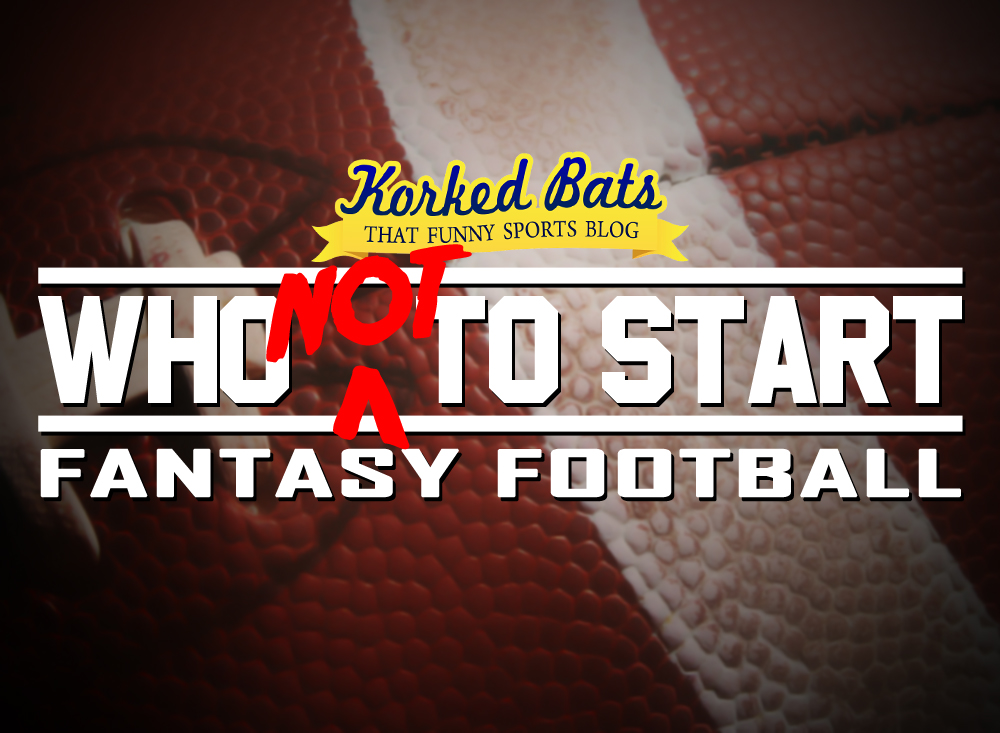 You can go just about anywhere on the World Wide Web to receive fantasy football advice for who you should start every week. However, there is only one place on the World Wide Web where you can go to receive fantasy football advice of who you SHOULD NOT start every week. And that place is KorkedBats.com. You're welcome.
Week 4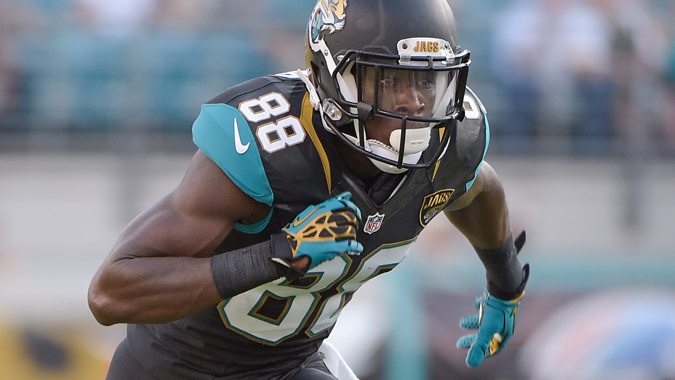 Every week, you'll get caught up in the national media's coverage of a certain sports superstar. For example, in Week 1, it was Jaguars WR Allen Hurns. You probably quickly picked him up as a free agent in your league, completely forgetting the fact that he's a Jacksonville Jaguar. Or in Week 2 and Week 3, you probably got caught up in the all of the media coverage and picked up every NFL players' lawyer, only to learn that most leagues don't reward points for legal advisors. And now, here in Week 4, the national media is yet again focusing on one particular person. We're here to not let you fall into their trap. We're here to make sure you don't start the national media's flavor of the week.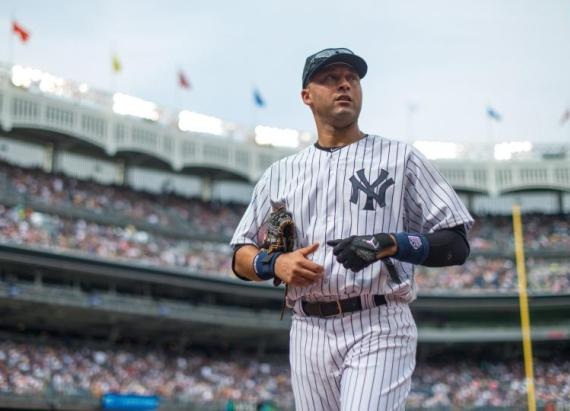 This week, make sure you do NOT start New York Yankees shortstop Derek Jeter. You will hear a lot about how great he is, and how consistent he is, but don't be fooled. He doesn't even play football, and this fact alone will prevent him from producing big numbers for your fantasy team. Yes, Derek Jeter is the captain of one of the most iconic sports franchises in the world, and yes, he plays the game the right way, and yes, his sweat is probably the cure to cancer, but none of that can help your fantasy team. Unless your fantasy team has cancer, and if that's the case, our thoughts and prayers are with your fantasy team.
Now, you could possibly be in a custom fantasy league that rewards points for heartwarming Gatorade commercials, gift baskets, pairs of pinstripe boots gifted from various MLB teams, and/or tolerance for playing on the same team as Alex Rodriguez. If that's the case, by all means, start him, but take note that you will definitely want to bench him next week, because our inside sources tell us he will be retiring on Monday. We'll keep you posted on anything we hear, but just play it safe and bench Derek Jeter this week.
So let me repeat… BENCH DEREK JETER ON YOUR FANTA2Y TEAM!
Check back next week for more advice on Who NOT To Start.
Previous Who NOT To Start Posts: Week 2, Week 3
• • •
This post was created by Austin. You can follow him and his jokes on Twitter: @TheAHuff
Also, for up-to-the-minute sports jokes, follow Korked Bats on Twitter: @KorkedBats