What Terrible Team Will Win The NFC After A Disappointing Week One?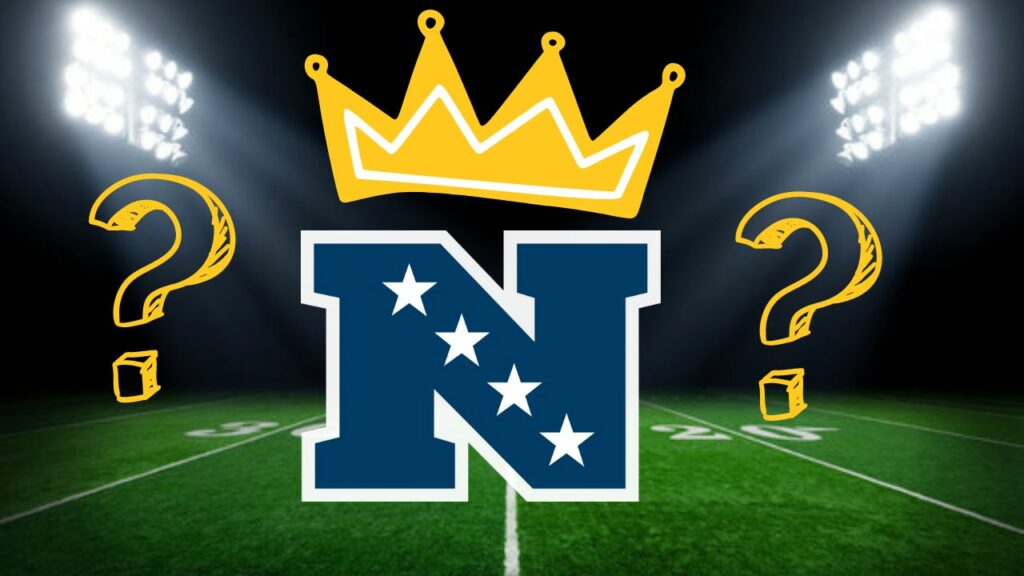 Week One of the NFL season is always unpredictable. We see it year after year. That's why it's the toughest week to gamble on. We don't know teams tendencies, roles of new players, impact rookies will have, and more. Now, as Week One is pretty much closed, I'm sitting back and looking at the landscape trying to make future bets on the Super Bowl. What am I seeing? A lot of talent in the AFC and basically none in the NFC.
I can say with confidence that the Super Bowl Champion this season will be from the AFC. That's hardly a hot take. In that Conference, there's the Buffalo Bills who are Vegas favorites to win it all, you have the Kansas City Chiefs who got off to a fast start, the LA Chargers who have tons of talent, the Broncos who we will see tonight with Russell Wilson under center, you have the Titans who despite an embarrassing loss to the Giants were still the top seeded team in the AFC last year so deserve a mention. There's also the sneaky Bengals, Raiders, Browns, Ravens, even Dolphins could end up frisky. The Conference is loaded.
On the other side, in the NFC, Week One was a massive let down. I think we came into the season knowing the AFC was stronger, especially in the AFC West where literally every team could end up being a contender. Could it be the strongest division we have ever seen? It's very possible. Back to the struggling NFC. We entered the season with a couple of favorites: the Packers could finally do something in the playoffs and with that weak division you have to feel good about their chances to make playoffs even without Davante Adams…or any receive worth mentioning. There's the Tampa Bay Buccaneers led by Tom Brady in his 23rd season. Let's be honest, though, even Tom Brady doesn't seem to believe in this team. That's why he tried to get to Miami and retire to get out of his contract. Then he comes back and Arians randomly resigns but I'm supposed to believe it has nothing to do with Tom? Something is happening there and I don't like it. You also have the Rams in the NFC, fresh off a Super Bowl victory. However, did you watch them play on Thursday? Yikes! That offensive line looked terrible, the defense wasn't intimidating, and Stafford looked like a Lion, again. The 49ers received some pre-season hype, even though Trey Lance isn't proven. They lost to the Chicago Bears in Week One. Not great. Cowboys just lost Dak for several weeks. Cardinals don't look good. Saints won't be able to pull it off, either. Who is going to win this Conference?
If I had to answer that question after the first week of games I'd have to put my money on the Minnesota Vikings. What?! Justin Jefferson got off to a hot start. Kirk Cousins looked confident and in control, and they took down the Packers without really breaking a sweat. The D looked stellar, as well. I think they could end up being dangerous. They have an offense that can put up points and a defense that can make stops and create turnovers. What more can you ask for?
I understand it's early in the season. You can't judge a team based on their performance in the first week. We have to let them shake off the dust and figure out their identity. I'm sure some of these teams are going to make a turn around, and probably very quickly. However, I cannot sit here and comfortably say with any sort of confidence in who will end up winning the NFC and losing in the Super Bowl. This does present a good opportunity for bettors. Put some money on like the fifth most favored team. Why not? The odds have to be great and they're just as likely to win as the most favored team. Right now, the Bucs are favored at +281, but you can get Minnesota at +984. I like that.
We made our predictions ahead of the season, here's what we came out with.
Is it too late to change my NFC pick?…or is it too early? Who do you have winning the NFC this year?