VCU's Pep Band Director is a Former N'Sync Back-Up Dancer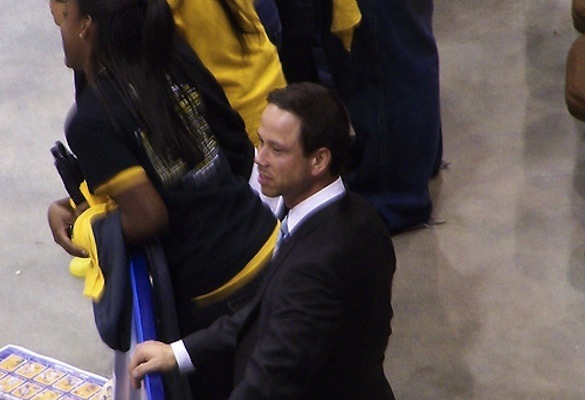 If you've been paying attention to March Madness, you know all about 11 seed VCU and how they've somehow managed to beat Georgetown and Purdue, simultaneously ruining my bracket and landing them a spot in the Sweet 16 for the first time in school history. Cool, right? Wrong.
Universities like VCU always have some creepy/weird thing about them that reminds everyone why they would never want to go to school there. In this case, it's their pep band director, Ryan Kopacsi. He's the kind of band director that removes any doubt a bully may have about punching a band kid in the face. He's the manifestation of every white stereotype I can think of, and he makes me so uncomfortable that I instinctively clench my cheeks together anytime I see a video of him, just to be safe. Why? Let me show you:
This is not a drill. This is real.
Was he actually a back-up dancer for N'Sync? I doubt it, and honestly, he seems more like a 98 Degrees kinda guy to me, but that's beyond the point. The point here is that this man is still loose, and he is armed with fierce hips and a director's wand. All I'm saying is, be careful, and maybe put the kids in a different room this Thursday when you watch VCU take-on Florida State.
[via Deadspin]