This is the DENIFITIVE Cruise-Movie Tier-List. Don't Look Anywhere Else.
We're just HOURS away from 'Mission: Impossible — Dead Reckoning, Part 1' hitting theaters. In honor of such a grand occasion, We at the CineBoiz Podcast took the liberty of ranking all of the movies starring the savior of cinema, Mr. Tom Cruise.
Here it is, tell us what you think!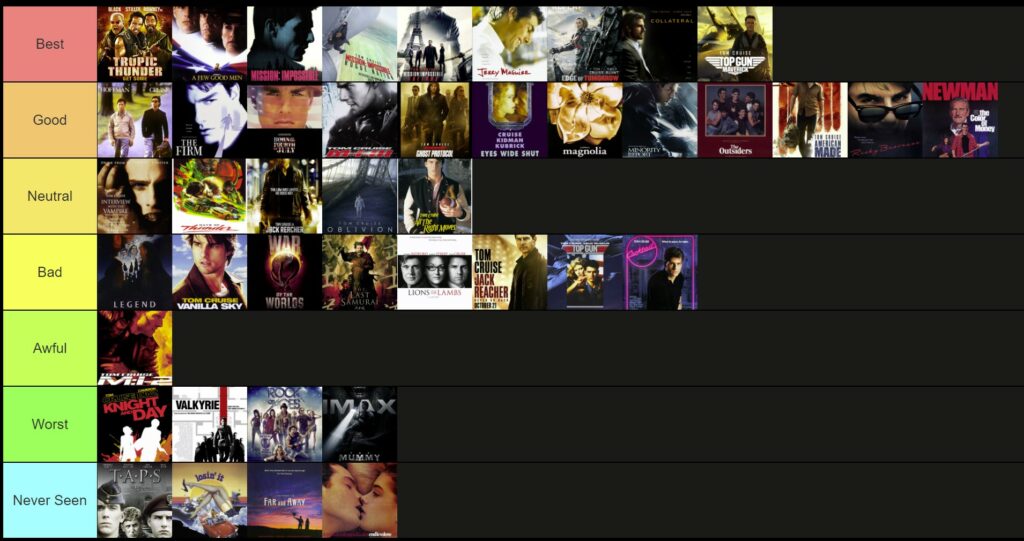 We know, we know, and we hear you….'Legend' should have been higher, but sacrifices had to be made.
Also, if you're wondering how this tier-list was decided upon, check out the latest episode of The CineBoiz Podcast below on YouTube or wherever you listen to podcasts! WARNING: Shocking personal revelations are made—You may not look at us the same.