The Pat McAfee Curse Is Real: The Titans Have Owned The Colts Since The Punter/Media Mogul Ripped Them On Lower Broad
Remember when Pat McAfee ripped the beating hearts out of the chests of every living Titans fan on national TV during the 2019 NFL Draft directly on Lower Broad in downtown Nashville, Tennessee? McAfee was Mola Ram and his "Om Namah Shivaya" was just a soliloquy about how the Colts owned the Titans.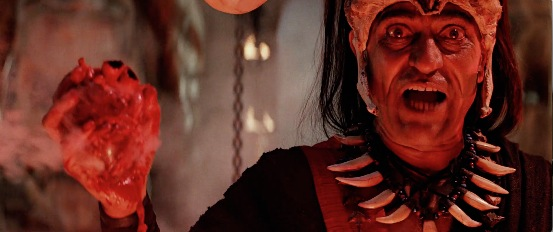 And look, make no mistake about it. At that time, the Colts did, in fact, own the Titans. Amy Adams Strunk wasn't the Titans' mom. Andrew Luck was the Titans' daddy. It was a nightmare anytime those horseshoe helmets lined up opposite the two-toned blue. Seriously, the Colts were more of a nightmare to the Titans during the Andrew Luck era than the Peyton Manning era. Luck, at one point, ripped off TEN STRAIGHT against the Titans. It was bad. Now, sure, some of that was during an era of really lousy Titans football which saw them starting Zach Mettenberger at quarterback. On purpose! But even despite that, beating a team ten straight times in the NFL is pure, 100% unfiltered domination. There's no other way to spin it. So McAfee was justified in his nationally televised Comedy Central Roast of Nashville.
However…
Since those words left his mouth on that stage in the middle of the street on Lower Broad, something changed. It was as if McAfee's public grilling of the Titans franchise was a way of verbally signing the ownership of this rivalry back into the hands of the Titans. Sure, most of it started when Andrew Luck unexpectantly announced his retirement prior to the 2019 season, but it hasn't gotten any better since. Not with Jacoby Brissett, not with Carson Wentz, and certainly not with Matt Ryan. And if we're being honest, it probably won't get any better next year when the Colts inevitably sign Ben Roethlisberger or the year after when they sign Mitch Trubisky. Sorry, Colts fans, but Curtis Painter ain't walkin' through that door. And with each passing year, it just makes Pat's 5-minute set he was probably workshopping for the Laugh Factory seem more and more dated. Like the easiest content for Freezing Cold Takes. Every. Single. Season.
And don't get it twisted, I love Pat McAfee. He's the perfect mix of hilarity, raw talent, entertainment, and self-awareness. He's parlayed his incredibly punting career into an even better media career. The dude gets it……… But he's also a Colt. So I can't love him too much.
And it deserves to be pointed out… since Pat McAfee went on his rant:
Titans are 6-2 against the Colts
Titans have won 5 straight against the Colts
Titans have won 2 straight division titles
Titans have made 3 straight playoff appearances (including one AFC Championship appearance)
Colts have made the playoffs once (losing in the WIld Card round, giving the Bills their first playoff win in a quarter of a century)
Look, is it too soon to call this thing s a curse? Maybe. But until it gets proven that it's not one, we're calling it The Pat McAfee Curse™.