The Official NFL Draft Drinking Game
Watching the NFL Draft tonight and/or depressed that quarantine is still going on? OMG, SAME HERE! Join us in our NFL Draft Drinking game. The rules are as follows.
And please, drink responsibly. Don't drink and drive.
Actually, in times like these, don't drive at all.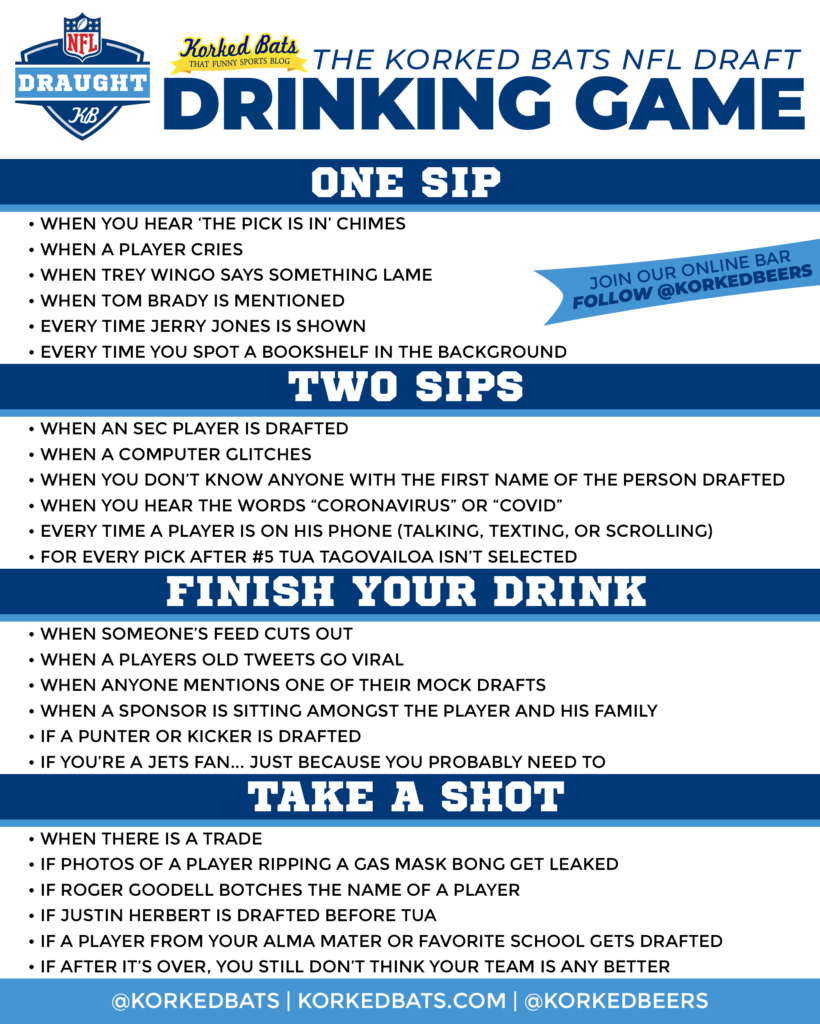 FOLLOW:
Korked Bats – Twitter | Instagram • Korked Beers – Twitter | Instagram