The Ocean Called And This Is The Greatest Bobblehead of The Year
We live in a day and age where Minor League Baseball teams all try and out do each other for social media attention with their different theme nights, giveaways, and zany costume uniforms. It's really kind of grown tired. In fact, it's almost gotten to the point where teams should just tell us when they don't have special theme nights. Now that would be news, because it seems like every day, especially this time of year, we're hearing about…
"Legends of the Hidden Temple uniform night!"
"Tom Brady mystery jersey bobblehead!"
"Coronavirus night!" – unfortunately tickets are non-transferrable
All these teams want are attention on social media and/or write-ups on websites and sports blogs. Well, let me tell you something, buddy… it worked. Because this team in Jacksonville just dropped the best bobblehead.
Sometimes in life, the gods smile upon you, my friend.
One of the greatest scenes from one of the greatest sitcoms of all time can now sit perfectly on your desk at work, or on the shelf in your man cave, or if your wife is like mine, in a box in the back of your closet because "We're not keeping that out." But now you can get a bobblehead that you wouldn't even be able to find in your local jerkstore.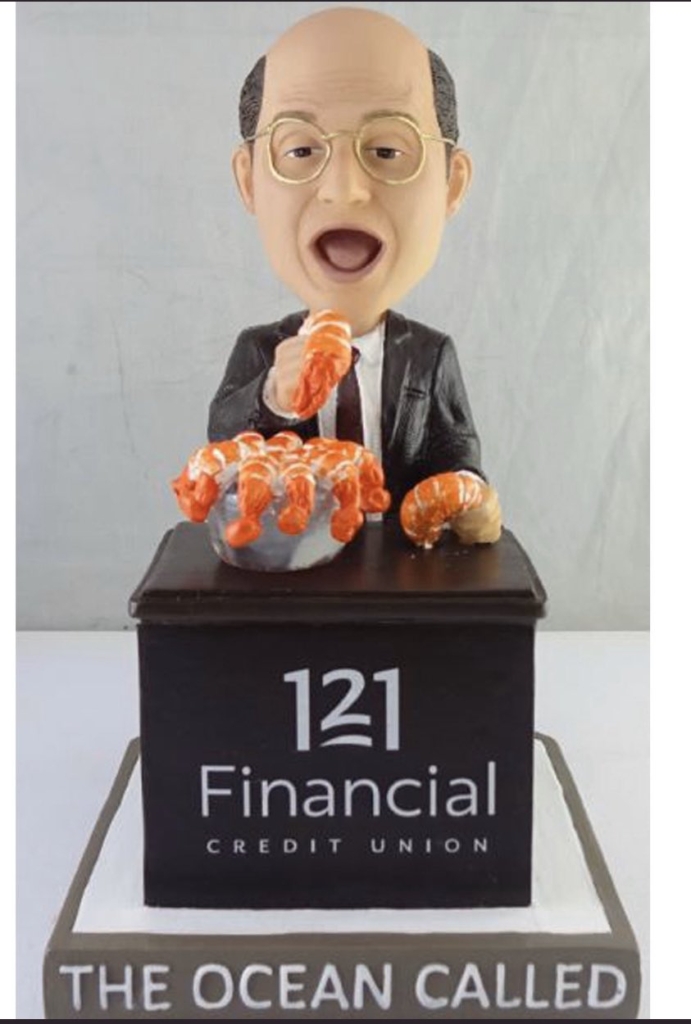 According to MLB.com:
The bobblehead will only be one part of a larger celebration of the sitcom with events ranging from a marble rye fishing competition to an envelope-licking event. The only thing missing is a Jerk Store pop-up, but rumor has it they're facing some stock shortages.
Here, take five minutes and relive the greatness of that episode.