The Most Marlins .GIF Of All Time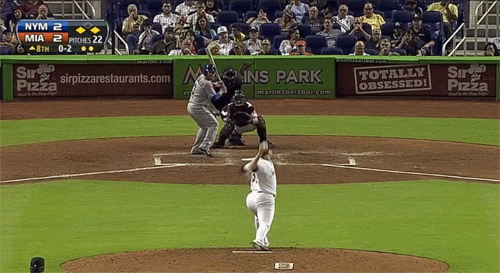 A few thoughts on this Chad Qualls web gem:
For the Marlins, even when something good happens, something bad happens.
"How did he not injure himself?" -Matt Kemp
Who said the Marlins won't be in the Fall Classic?
The second most embarrassing thing in Marlins Park. (See: The Gaudy Outfield Monstrosity)
More like Chad Falls, amirite?!
At least no one was there to see it.
WORST. CIRQUE DU SOLEIL SHOW. EVER.
• • •
This post was created by Austin. You can follow him and his jokes on Twitter: @TheAHuff
Also, for up-to-the-minute sports jokes, follow Korked Bats on Twitter: @KorkedBats