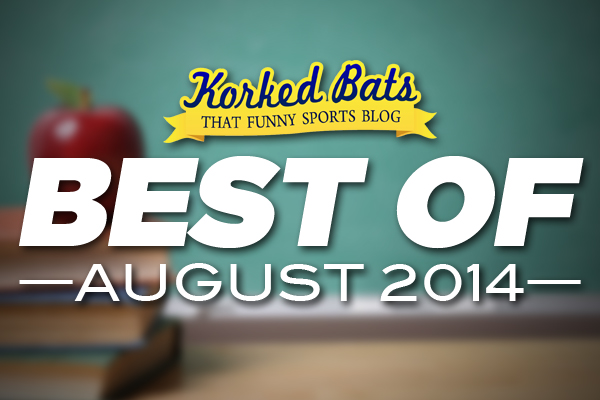 It's the last day of August. Let's relive this fantastic month with our ten most viewed pages from the month.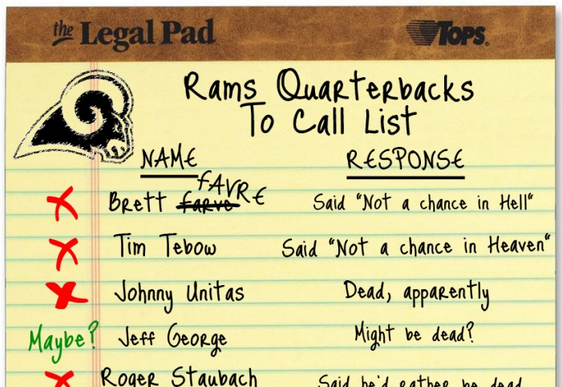 After Sam Bradford was lost for the season, the St. Louis Rams had to turn to their Quarterbacks To Call List to find a new quarterback.
• • •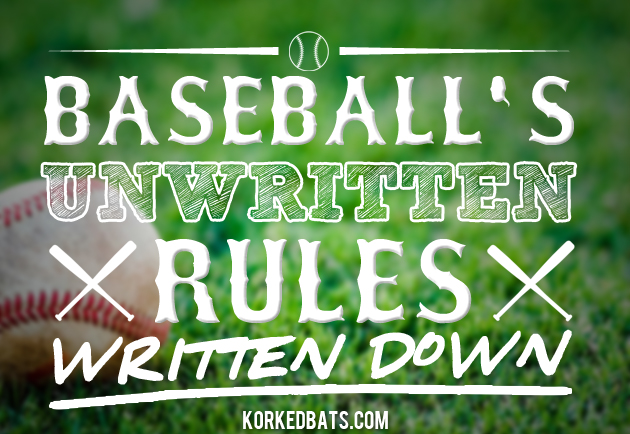 For years, we've all heard about Baseball's Unwritten Rules… Well, we decided to take it upon ourselves to write these unwritten rules down.
• • •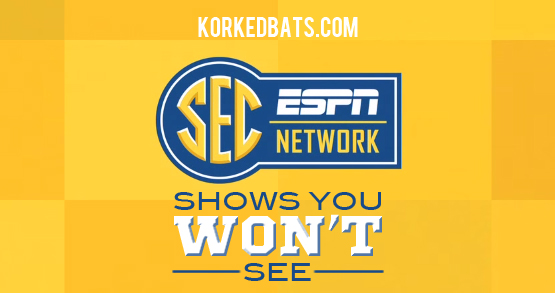 The SEC Network launched on August 14th, we compiled a list of 22 shows that you WON'T see on their network.
• • •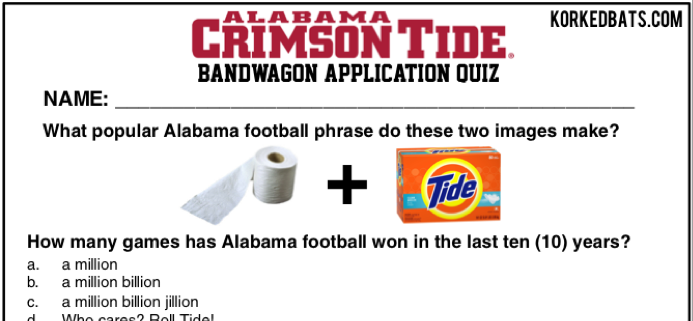 Want to hop on the Alabama Crimson Tide's bandwagon? Well, to do so, you must first pass this quiz.
• • •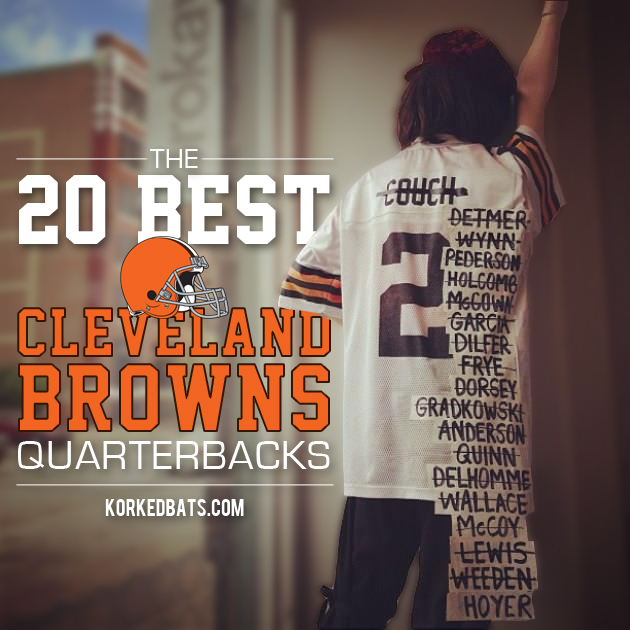 The Cleveland Browns have been known for starting multiple quarterbacks every single season. We took all of those quarterbacks and ranked them from best to worst.
• • •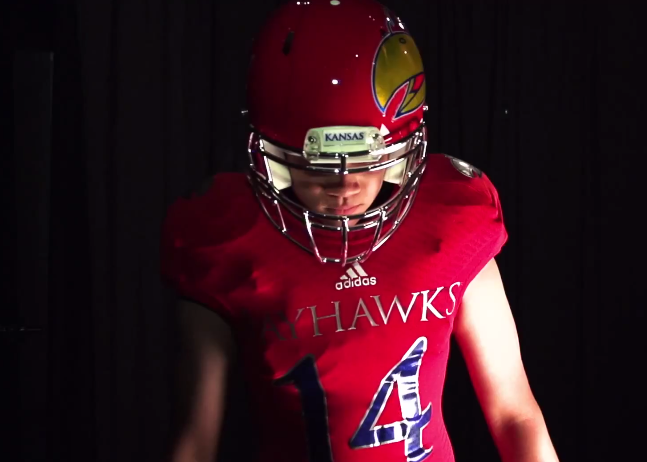 The Kansas Jayhawks unveiled some really ugly uniforms with a hype video earlier this month. We fixed their video to be a little bit more truthful.
• • •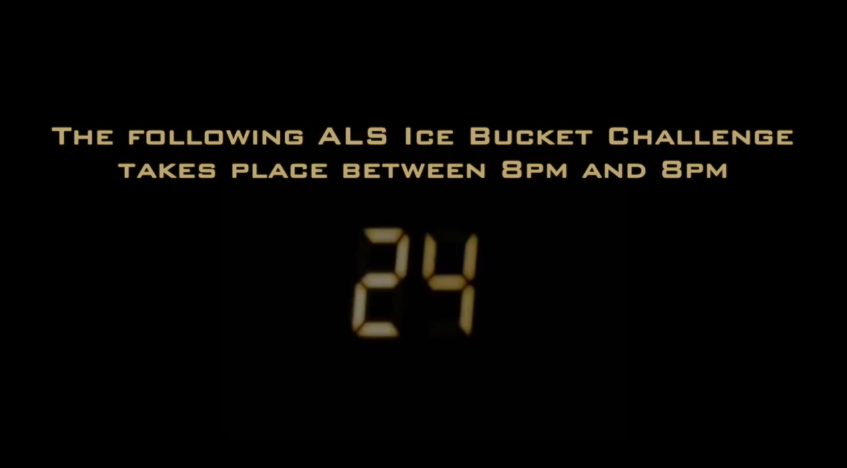 Have you guys heard of this Ice Bucket Challenge fad? This is the best one out there.
• • •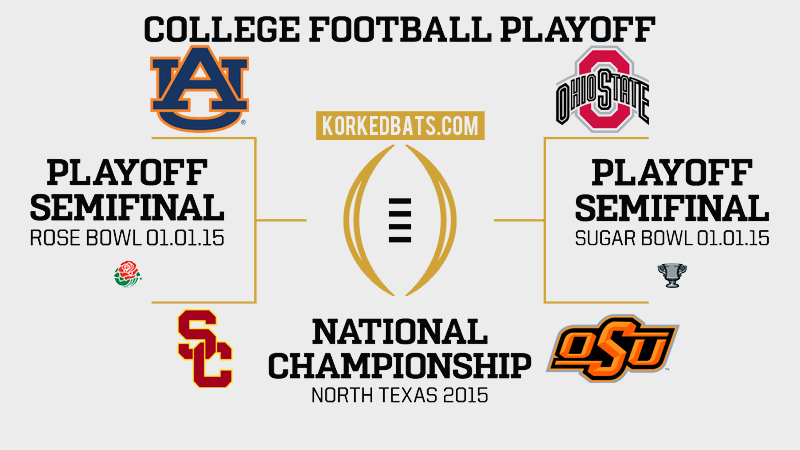 This year, college football unveiled the College Football Playoff. We filled out 9 different brackets and explained our motives behind each one.
• • •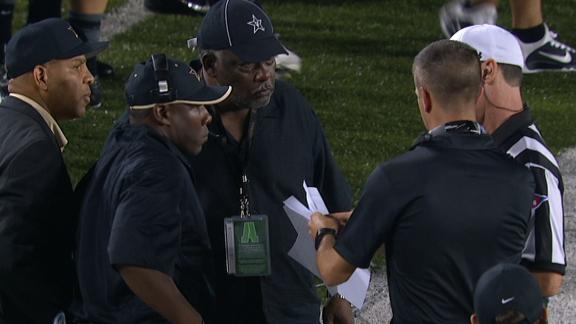 The Vanderbilt Commodores were nearly penalized for wearing Anchor Down on the back of their jerseys, before the NCAA ruled that they would no longer be allowed to wear them anymore. So Vanderbilt went ahead and unveiled even NEWER uniforms.
• • •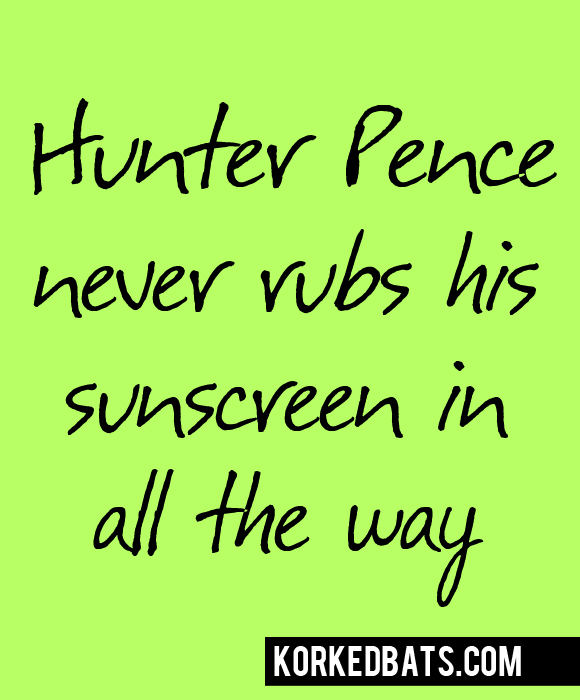 Aside from the Ice Bucket Challenge, the next biggest fad was making Hunter Pence signs. So we decided to get on the act and made 39 of our own.
• • •
HONORABLE MENTIONS:
Southern Illinois Volleyball Player Needs A New Signature
The Korked Bats College Football Preseason Top 25 or PODCAST
Royals Fans Excited To Learn Baseball Season Is Still Going On
Colin Kaepernick To Miss 1-2 Games, With Severe Upper Body Rash
Josh Shaw's Original Story vs. Josh Shaw's New Story
Fake Interviews With Real Athletes: Johnny Manziel
What Johnny Manziel Needs To Do To Start For The Cleveland Browns
Rejected 2015 MLB All-Star Game Logos
• • •
• • •
This post was created by Austin. You can follow him and his jokes on Twitter: @TheAHuff
Also, for up-to-the-minute sports jokes, follow Korked Bats on Twitter: @KorkedBats