Tennessee Titans Bandwagon Application
Thinking about joining the Tennessee Titans bandwagon? You must first fill out this application and turn it in to Dolly Parton to be reviewed.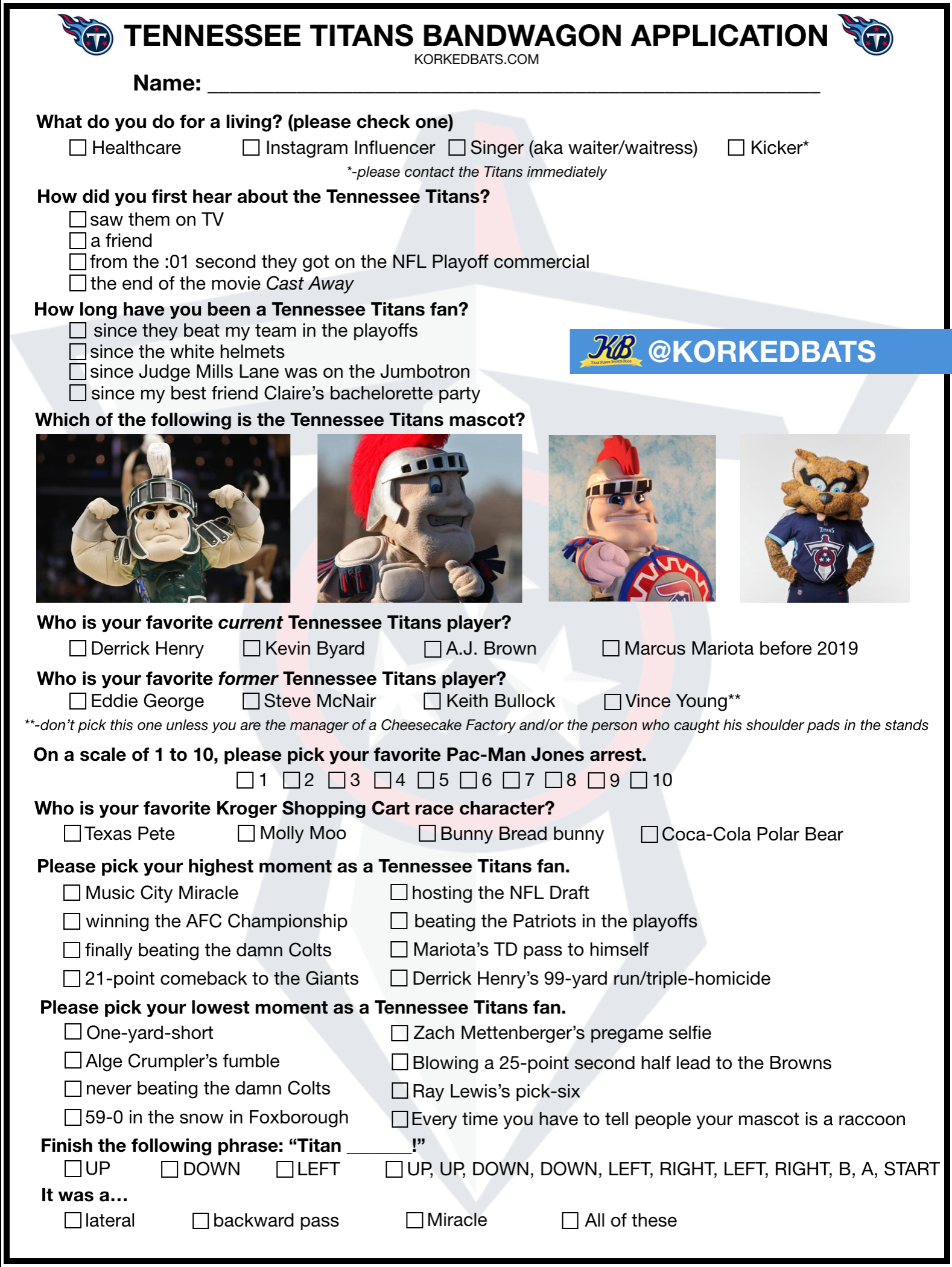 If there are any new Tennessee Titans fans in your life, please share this application so they can fill out before Sunday's AFC Championship against the Kansas City Chiefs.
Follow Korked Bats on our new Instagram account: @korkedbats