Spreading Awareness: Norfolk State Syndrome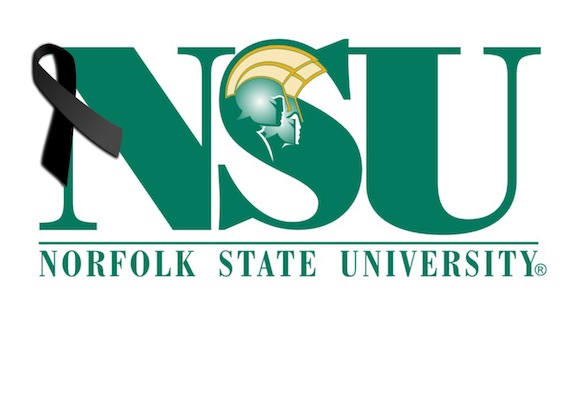 Friday was bitter-sweet for Norfolk State fan, Adam Woodmiller, and his family. Woodmiller, a sophomore at the previously unknown university and spirited sports fan, could not have been more excited about his team's exciting and unexpected victory over the Missouri Tigers.
In fact, he was so excited, and the win was so unexpected that his weak little heart and brain couldn't handle it.
The buzzer sounded, the game was over, and Adam was dead.
As it turns out, Adam died of what doctor's are now calling "Norfolk State Syndrome" (NSS).
With Norfolk State Syndrome, the human mind and internal organs undergo such an intense state of shock and awe that they shut down completely.
After some digging around, we found other instances of similar deaths diagnosed in previous years as "Sudden Sports Fan Death Syndrome" (SSFDS).
We also found that there's a positive correlation between the number of these types of deaths and the month of the year, with the highest number of deaths occurring in March.
Over the past five years, there's been a record number of deaths amongst Virginia Commonwealth fans, and coming in at a close second is fans of Butler University.
NSS has flown under the radar for too long. In order to make a difference, people need to know about this silent killer.
If something isn't done soon, fans of mid-major conferences will be extinct by 2019.
Help us at Korked Bats spread awareness about Norfolk State Syndrome.
Please send checks or money orders to chris@korkedbats.com, or just your credit card information works too.
No donation is too small… or too big. Together, we can make a difference. Let's spread awareness the best way this generation knows how: Social Media. (See: Kony 2012) Please, use the hashtag: #NorfolkSyndrome2012
• • •
This post was created by Chris. Help him spread awareness on Twitter: @realchrisnester
Also, for up-to-the-minute sports jokes, follow Korked Bats on Twitter: @KorkedBats