Soccer Fan at Bar Has Rebuttals to Everything Said
Despite the recent efforts of American football fan Chip Pollard to get even a single word in at an argument at a local Chili's, yet again all sports conversation was dominated by scarf-dawned Geoff Vanderpas, who clearly spent more time reading the internet before he went anywhere.
The televisions were both playing ESPN's Sportscenter, and Chip, a Miami Dolphins fan, spoke up, "I'm really excited about [Miami QB Draft Pick, Ryan] Tannehill, I think he's got a great arm."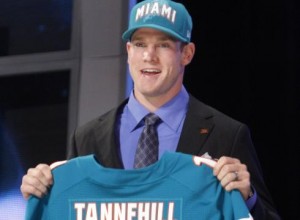 Vanderpas put down his PBR and chimed in, "I just don't know if his arm is strong enough, and the Dolphins organization has problems stemming all of the way to the ownership. Plus, I mean, heh, it's just such a boring sport anyways. They really should Europeanize the whole thing."
Geoff, whose name is probably spelled Jeff, then dropped a few more of his buzzwords into the conversation, such as "savage-like," "the beautiful game," "football isn't futbol," "stoppage time" and "the Cleveland Browns are terrible."
"I like the hits in football. Too many players flop in soccer," Chip replied.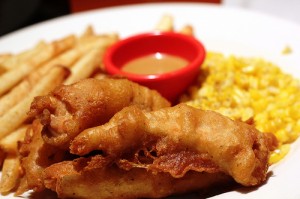 Geoff then bit into what he called "Euro-style chicken breast slivers," or what Chili's calls Chicken Crispers and held up his iPad, which already had prompted to play a video of New York Giants  defenders Deon Grant and Jacquian Williams falling down and faking injuries to slow down the St. Louis Rams offense.
"I've really got some stuff you should read," Geoff mumbled through his mouth full of chicken.
After a few minutes more of ranting about Mitt Romney and how many singing-competition shows are on television, Chip interrupted Geoff and asked him who his favorite soccer team was. When Geoff replied "Swansea, you've probably never heard of them," Chip asked Geoff to name at least five players.
"I don't have to prove anything to you," Geoff scoffed, "You've never heard of any of them, but I know them all."
• • •
This post was writter by Kyle. You can follow his jokes on Twitter: @kyleayers
Also, be sure to follow Korked Bats and our sports related jokes on Twitter: @korkedbats