PICTURE: Zach Mettenberger Takes A Postgame Selfie
Tennessee Titans quarterback Zach Mettenberger got his first NFL career start on Sunday against the Houston Texans. Leading up to the game, Zach took two or three selfies reminding everyone that he is now a starting quarterback in the NFL. However, not everyone was a fan of his selfies, including Texans defensive end and high school dance chaperone J.J. Watt. After sacking Mettenberger, Watt did a celebration dance where he took an imaginary selfie with him and the rookie quarterback lying on the ground. Watt had this to say about his celebration dance after the game:
"It's just kind of a reminder, this is the National Football League, not high school. Welcome to the show… If I was a rookie quarterback being named the starter for the first time in the league, I feel like I'd be a little bit more focused than that. Maybe he'll learn from it, maybe not."
Well, apparently Mettenberger didn't get the message, because the rookie quarterback took one more selfie after the game: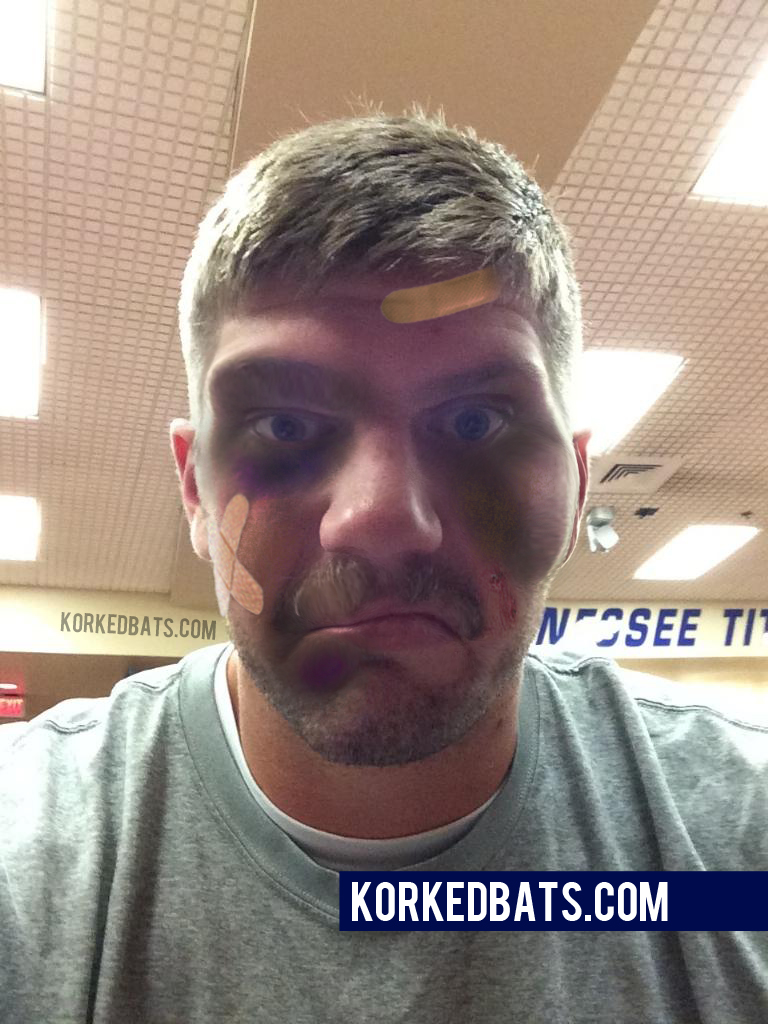 This selfie was less of a notice to tell everyone he's a starting quarterback in the NFL, and more of a notice to tell everyone that he's still alive.
• • •
This post was created by Austin. You can follow him and his jokes on Twitter: @TheAHuff
Also, for up-to-the-minute sports jokes, follow Korked Bats on Twitter: @KorkedBats