PICTURE: The Astros' Offseason Needs List Includes Pretty Much Everything
MLB's Winter Meetings have been going on all week. كيف تربح في الكازينو General Managers, managers, agents, and even some players are in attendance to make the moves necessary to make their team better. For teams like the Houston Astros, they have a lot of moves to make. Especially according to SportsCenter's list of team needs: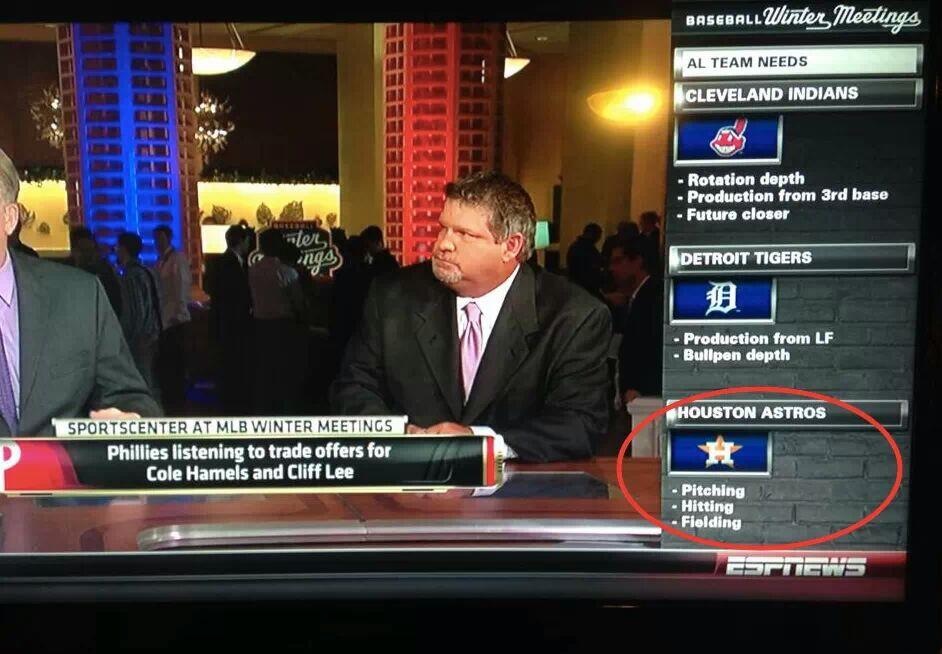 The Houston Astros' list of needs is longer than Prince Fielder's grocery list.
• • •
This post was created by Austin. You can follow him and his jokes on Twitter: @TheAHuff
And also, for up-to-the-minute sports jokes, follow Korked Bats on Twitter: @KorkedBats