PICTURE: Rams Broadcast Features A Literal Red Zone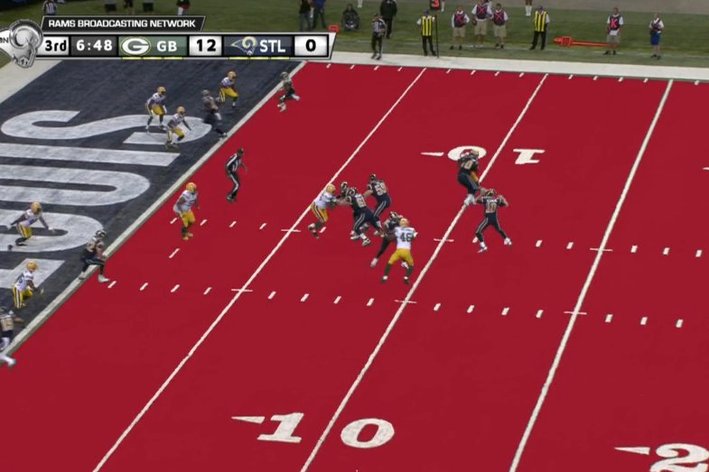 A few thoughts on the St. Louis Rams' TV broadcast painting the red zone red:
It's been a long time sine the Rams were in the Super Bowl, and thus it's been a long time since St. Louis fans watched football. The Rams broadcast helps to re-teach fans the rules and lingo of the sport.
Eastern Washington sees nothing wrong with this picture.
The Rams broadcast ALWAYS has the Red Zone painted red, it's just we've never seen the Rams in the Red Zone.
Man, they really love the Cardinals in St. Louis.
This pass was probably intercepted.
This is how the field used to look when Aaron Hernandez was in the league.
• • •
This post was created by Austin. You can follow him and his jokes on Twitter: @TheAHuff
Also, for up-to-the-minute sports jokes, follow Korked Bats on Twitter: @KorkedBats