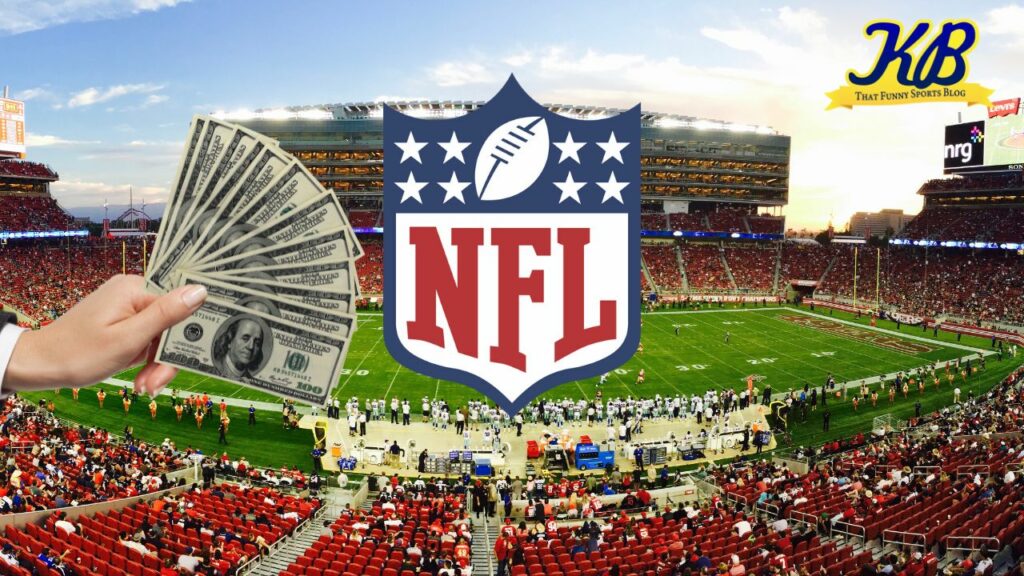 How the mighty have fallen. There is no longer an undefeated team in the NFL after the Philadelphia Eagles lost to the Washington Commanders last week. That's right. The team who was at the top of the rankings lost to the team that lost to the Detroit Lions. Not a good look, but that's been the story of the NFL this season. Every game matters, and anybody is capable of beating anybody, and every team is capable of losing to anybody. We saw that last week. We have seen it with the Lions beating the Green Bay Packers. Then the Packers beating the Cowboys. The Kansas City Chiefs lost to the Colts (pre-Jeff Saturday), and the Bills lost to the Jets. You gotta love it.
Despite all this parity in the league this year, my algorithm is still spitting out winners. I've got six more this week and the Dog Of The Week. According to the computer, these are guaranteed to win. Of course, the computer has been wrong before. I'm just relaying what I was told in the fine print. Let's get to picking.
Philadelphia Eagles @ Indianapolis Colts Line: PHI -6.5
They can't lose to two bad teams in a row can they? I think they correct the mistakes and come back firing against the Colts. Take this line while it's under a touchdown, I'm surprised to see it still there. The Colts looked rather motivated under Jeff Saturday to the surprise of many, but he was doing the right things. Put Matt Ryan out there and give it your best shot. Props to him for getting things right immediately. I think the Eagles will be too much to handle, can't blame it on the Coach or anything. They're just more talented. I think the Colts still could have a big day on the ground, but it will be hard to keep up with the Eagles on the scoreboard.
Pick: PHI -6.5 Eagles 30 Colts 23
Detroit Lions @ New York Giants Line: NYG -3
The Lions keep games close. Then typically will let it slip away. The Giants, this season, have been winning close games late. I think that's what this one will come down to. New York has been one of the biggest surprises of the season, but they aren't a loaded team by any means. They've lacked a true number one receiver all season and have been throwing to no-name guys for most of the year. However, Barkley has been doing his thing and Danny Dimes has changed his approach. He's not turning the ball over like he's been known to do. I think this could be a close game and will come down to the 4th quarter, which favors the Giants.
Pick: NYG -3 Giants 27 Lions 23
Washington Commanders @ Houston Texans Line: WSH -3
Who are the Commanders? I cannot get a read on this team. If they can get Chase Young back then I'm really going to be at a loss trying to figure out the identity of this team. One thing I do know? The Houston Texans are not good. The Commanders have pulled off big wins against much more talented teams, they should be able to beat the league's worst team (arguably) by a field goal. Then again…I still don't know who they are so anything is possible. Take the low spread and just enjoy football.
Pick: WSH -3 Commanders 23 Texans 17
Dallas Cowboys @ Minnesota Vikings Line: DAL -1.5
Dallas being favored here means the wise guys in Vegas know something I don't. The Vikings are on a hot streak. They're fresh off one of the best games in the last decade, and pulled off an amazing win that we will be seeing highlights of for decades to come. The Cowboys, meanwhile, lost to Aaron Rodgers who can't seem to beat a cold these days. We know that Parsons and the Cowboys defense has a ton of skill, but the offense rarely comes together like we expect it too. The Vikings have Justin Jefferson playing out of his mind and Cook can still run the ball. Being dynamic should help against the Cowboys dangerous pass rush. The problem is we all remember Cooper Rush beating the Vikings not too long ago, thanks to Skip Bayless constantly reminding us. If they beat the Vikings with him before, then they can win with Dak. I think the Vikings can keep this one close and pull it off. They're better than the media is saying they are. I'm going to keep riding the hot hand. More chains for Kirk on the way.
Pick: MIN +1.5 Vikings 31 Cowboys 28
Kansas City Chiefs @ Los Angeles Chargers Line: KC -5.5
I cannot bring myself to bet against the Kansas City Chiefs. Yes, Justin Herbert always seems to play great against them. Yet, those great games don't allows lead to wins. The Chargers could be getting some weapons back this week, but how much they could play is a huge question mark. They're just beat up all around. If both teams were healthy this would be one of the best games of the year. However, they aren't. With that considered why not go with the best team in the league to win by under a touchdown? Trust me, I don't want to see the Chiefs keep winning. I'm tired of it. But, they're just too good. I can't be tricked into betting against this team.
Pick: KC -5.5 Chiefs 42 Chargers 30
San Francisco 49ers @ Arizona Cardinals Line: SF -8
The 49ers are a team built to win. Running game? Check. Weapons to throw to? Check. Defense? Check. Coach? Check. They're scary right now and I wouldn't want to play them. It's looking more and more every week like we're going to have a Super Bowl rematch with 49ers vs Chiefs. San Francisco just does everything right. I don't always like watching it, but there's no arguing that it works. What doesn't work? Kyler Murray and Kliff Kingsbury. I don't know what's going on behind the scenes there, but it cannot be good. It's like the prophesy in Harry Potter, "neither can live while the other survives." This isn't working. Professionally or personally it looks like. Someone is going to have to go…and it's unlikely to be the quarterback. He'll probably get to finish the season, but it's over. This game against San Francisco is only going to cement the fact that this duo is done.
Pick: SF -8 49ers 30 Cardinals 20
Dog Of The Week: Chicago Bears +3 against the Atlanta Falcons. This spread seems like a bit of a head scratcher, so I'm going to run with it. Why can't the Bears win this one outright? They're incredibly hot right now and Justin Fields is in the middle of a historic run. Granted, he's still not throwing for many yards which is a concern, but Chicago has added a weapon in Chase Claypool, so I think they will start to come eventually as this team continues to build. What does Atlanta really have going right now? Mariota is stuck in the mud. I'm betting on the Bears. Didn't expect to say that this season.