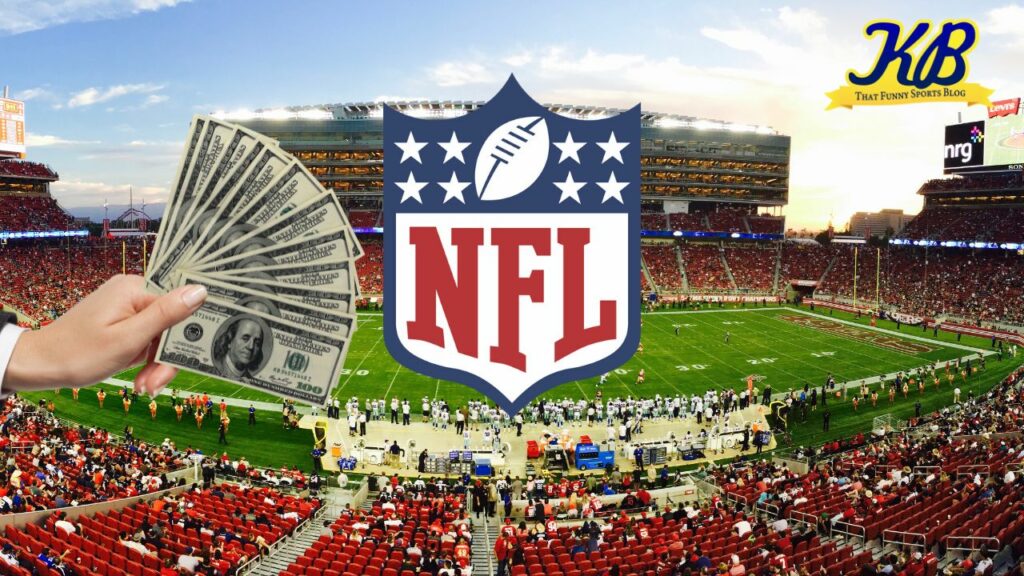 We're just about halfway through November, some of you may have already finished your Christmas shopping. Others, may not be in a position to afford gifts at the moment and are brainstorming endlessly trying to come up with cheap gifts for family this year. Am I getting too specific? Thankfully, I have found a solution to this problem, and the answer lies in the slate of games in week 10 for the NFL season. If our picks stay hot, we can afford to give loved ones real presents this year, not just our presence.
There is snow across the country, and it's about that time where weather is going to begin playing a factor. Make sure to check before game time to see if there's anything extreme happening. Especially in games that are expected to be close and come down to a field goal or something. Really plays into over/unders, too. So, do your homework in the morning!
Here are the (alleged) locks that are going to help us not be shunned this holiday season.
Detroit Lions @ Chicago Bears Line: CHI -2.5
Me? Betting on the Chicago Bears? What has this come to? Well, they're playing the Lions so of course I feel safe betting on them this week. But let's not start planning the parade, yet. Seriously, I've seen the articles. Slow down, baby. I know Justin Fields had a historic game last week running for nearly 200 yards. It was fun to watch, but talking about him being one of the best quarterbacks in the league is a bit much. A little too soon. Let's see him throw for 210 yards one time this season before we give him that title. Now that I think about it…that title could be coming this week against the Lions. We know Detroit cannot play on the road. Dan Campbell is yet to win a road game. None! Zero! Fields and the Bears will get it done this week. But again…no need to plan the parade, yet.
Pick: CHI -2.5 Bears 30 Lions 23
Houston Texans @ New York Giants Line: NYG -4.5
Love me this spread. I'm glad it's not any higher because I think this could end up being low scoring as there should be a lot of running the ball and killing the clock. The Giants surprising start to the season will continue against the Texans, just please don't make me have to watch this game.
Pick: NYG -4.5 Giants 27 Texans 20
Jacksonville Jaguars @ Kansas City Chiefs Line: KC -9.5
It's a big spread…but it's the Jaguars! I think Mahomes and company are very capable of putting up points on the Jaguars and even though the defense in Kansas City isn't the best it's been, I think they can still contain Trevor Lawrence. He's still too inconsistent. I don't know if I've seen any signs of the Prince Who Was Promised. He's looking more like the Duke of Disappointment. Bet on the Chiefs.
Pick: KC- 9.5 Chiefs 40 Jaguars 27
Indianapolis Colts @ Las Vegas Raiders Line: LV -6
Oh boy. This whole Jeff Saturday thing has been out of control. You've even got Joe Thomas on TV saying it's the most embarrassing thing ever and a slap in the face to coaches across the league and the guys in that locker room. They can't be happy about this hire. They simply can't be as competitors. This is a game the Raiders have to win. They have to. However…they are the Raiders. Can we feel comfortable with anything they do? Even when they're up 17 points it isn't enough. This week though, we have to believe they can pull it off. If they don't then just fold the franchise now. Stop construction on that mega mansion Mr. Davis is building and go back to Oakland to re-strategize.
Pick: LV -6 Raiders 26 Colts 19
Dallas Cowboys @ Green Bay Packers Line: DAL -4.5
I see a lot of people betting on the Packers. The wise guys think they know something. I'm not buying it. I've watched this Packers team pretty much every week and I have no reason to believe in them. There are no signs of life, it's over. On top of that, Dallas is actually good. Horrible week to expect the Packers to turn it on, regardless of the relationship with the coach and who's on the opposite sideline. McCarthy is getting the better of Aaron this time around, and good for him.
Pick: DAL -4.5 Cowboys 30 Packers 24
Los Angeles Chargers @ San Francisco 49ers Line: SF -7
I loved the Chargers entering the season and thought the 49ers were overhyped. Now, it's turned. The 49ers are legit, I like them better with Jimmy G at QB, as I've said all year. Their defense could be the best in the league, they have weapons galore, and a creative coach who knows what he's doing. The Chargers coach? Can't say that about him. Health is an issue for both teams, but Justin Herbert can't be expected to do this alone. He's in trouble.
Pick: SF -7 49ers 28 Chargers 20
Dog Of The Week: Minnesota Vikings @ Buffalo Bills. This line keeps moving down as it looks less and less likely that Josh Allen will play. Currently at -3.5 as I write this. I'll take the Vikings money line. They're a great team, too. This isn't all about Buffalo. Especially if Allen ends up missing the game, but even if he plays he's not going to be the same. The Vikings are fully capable of pulling this off. If the Jets can beat Buffalo then I'm pretty sure the Vikings can do it, as well. This is a big game for them and I think we're going to end up seeing Kirk Cousin in some jewelry after the game.