Pick Six: NCAA Football Week 10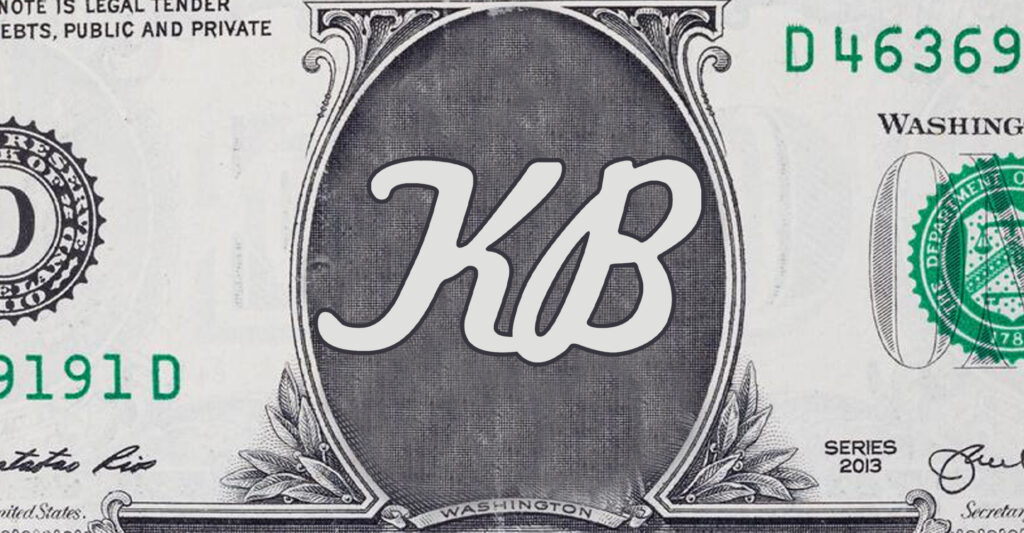 How is it already November? Make sure to spend this month of Thankfulness being thankful for college football while we still have it, it'll be gone again before we know it. I'm getting emotional over here! I'm not ready for winter! You're telling me that tomorrow it's going to be getting darker even earlier than usual? Earlier? It's already dark by 6pm, I don't know if I can stay sane having it get dark any earlier than it already is. I'm panicking over here. Good thing we have football to keep us grounded within reality these next few months of what will feel like eternal darkness. Since we're going to be trapped inside watching games, we might as well make some money doing it.
I've done research, science, and math to identify six sure things and one Dog Of The Week. Let's dive in.
Texas Tech @ TCU Line: TCU -8
Why not stay undefeated and keep making a case for the College Football Playoff? TCU has some big wins on their resume against the likes of Oklahoma State, Kansas State, Kansas, and Oklahoma in the past five weeks alone. Duggan has thrown for 22 touchdowns and only 2 picks so far this year. They're averaging more than 44 points again while giving up about 27. I expect a high, high scoring game here but the Frogs should be able to cover easy.
Pick: TCU -8 TCU 40 Texas Tech 30
UNC @ Virginia Line: UNC -7
Pre-season I would have enjoyed this lineup more, but what happened to Armstrong? Maye is having an incredible season throwing for 29 TD and only 3 interceptions. Like we just talked about with TCU, UNC is a team that scores a lot of points but also gives up a lot of points. Thankfully for them, Virginia does not put up many points, averaging only 17 a game. You combine low scoring offense against a Maye who's on fire and what do you get? A lock, baby.
Pick: UNC -7 UNC 34 Virginia 24
Tulane @ Tulsa Line: TULN -7
I'll be the first to admit I have not watched either of these teams play a single down all year. I mean…can you blame me? But I look and see a Tulane team that's 7-1 going against a Tulsa team that's 3-5 and the 7-1 team only needs to win by a touchdown? Sign me up! Sure, they're on the road but that 7-1 has to have had some wins on the road, against better teams than Tulane. This is more of a gut feeling here, as I have done no research on this game outside of their records. That's part of the fun of gambling, though.
Pick: TULN -7 Tulane 33 Tulsa 23
Oklahoma State @ Kansas Line: KU -1
Yes, yes. I'm backing Oklahoma State again. After a brutal shutout loss to Kansas State last week, I expect the Cowboys to be ready to bounce back to form. Last week was embarrassing. I believe they have regrouped and will come out prepared to make a statement. Kansas had one of the hottest starts of the year, but now they're regressing towards the norm. I think Oklahoma State should be able to keep this one interesting, and they are the better team here. That should lead to a W. As long as they stay far far away from whatever the game plan was last week.
Pick: OKST +1 Oklahoma State 30 Kansas 24
Clemson @ Notre Dame Line: CLEM -4
Clemson somehow made it into the first college football playoff picture over the likes of Michigan and TCU. Yes, they're undefeated but are we sure they're a better team than those other two? Or even Alabama with one loss? Clemson is going to have to really prove that they belong the next couple of weeks. A big win against the Fighting Irish would help silence the talkers. I think this will be a closer game than most are imagining, as I don't think Clemson will finish in the Top 4. Maybe I'm just hoping they don't because they bore me this year. However, this shouldn't be the week that throws away their season. They'll cover the 4 points.
Pick: CLEM -4 Clemson 26 Notre Dame 21
UCLA @ Arizona State Line: UCLA -11
UCLA is 7-1 entering the week, with their only loss being at the hands of the 10th ranked Oregon Ducks. Outside of that loss, they've put on some great performances and average almost 40 points a game while allowing 24. I've been saying all year that Arizona State is a program nearing rock bottom and I think UCLA's experience can help the Devils get there. I expect a big game from UCLA this week, leaving Arizona State struggling to keep up.
Pick: UCLA -11 UCLA 34 Arizona State 20
Dog Of The Week: Tennessee +9 against Georgia. Game of the week? I think so! So much on the line here. We're getting to the part of the season where the SEC will start cannibalizing itself, and who will be left standing? One 8-0 team will come out of this game with a loss, and their playoff hopes potentially crushed. Will Georgia's D come through? Or does Tennessee have enough fire power to overcome it? I'm betting on the offense. Hooker is the Heisman favorite right now and I just can't see the Bulldogs being able to put up enough points to keep up. Even Alabama couldn't! I'm sure Georgia will get more stops than most teams, but it's going to be a long day for them. Even if Georgia wins, I don't see it being a blowout. Loving me some Tennessee here.