Yes, Alamo Drafthouse. I'm going to keep using stock-photos of your theater until you decide to be the official Movie Theater Sponsor of Korked Bats–the ball is officially in your court.
Hot Holy Heck. We've only got a few days left in the month of October? That flew by SO quick. I guess that'll happen when you have such a massive movie release month. It feels like I just wrote the preview for October a couple weeks ago–well, I guess, technically I did since we had the break the preview into two parts.
Anyways, it's time once again to preview next month's new theatrical & streaming releases. Not as packed as October but still plenty of quality films to check out soon!
ETERNALS–In Theaters November 5th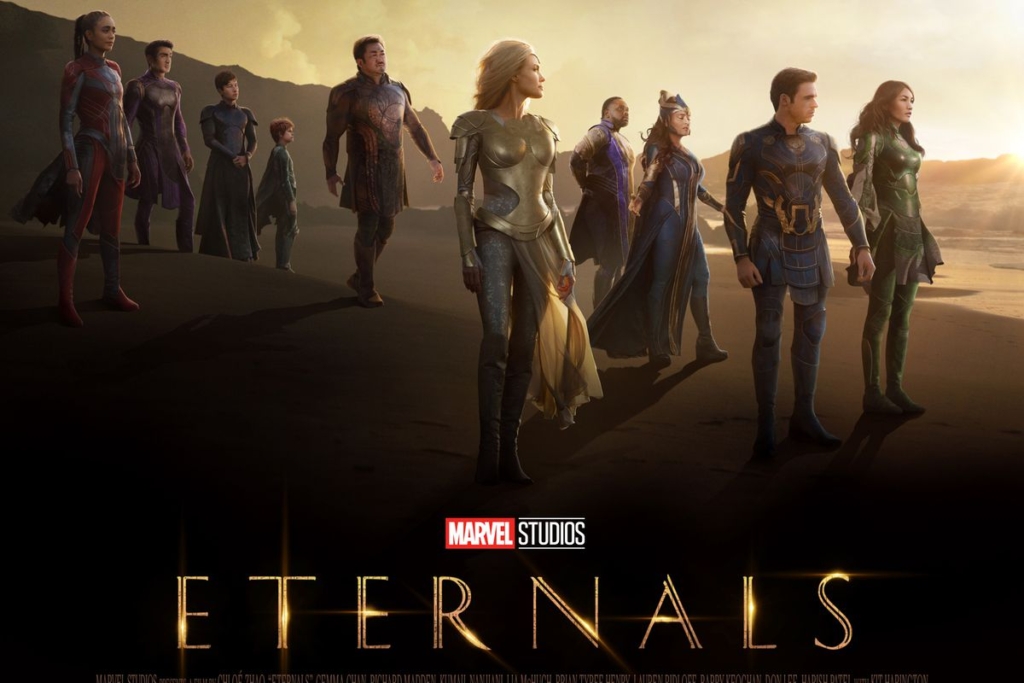 After almost 2 years of no new MCU releases, we've so far been spoiled this year with the likes of BLACK WIDOW and SHANG CHI. Now we're getting what looks to be one of Disney's most ambitious Marvel entries in years with ETERNALS. (FYI, it's just 'Eternals' and not 'The Eternals' as I have previously said numerous times). Us at the CineBoiz would all say that we are pretty excited for this one. It's new, it's big, it has an all-star cast and an Academy Award winning director in Chloe Zhao. Tom's so amped he might even check it out before the Summer of 2022.
We saw the review embargo lift over the weekend to some slightly underwhelming reviews, but still sitting in the 70% range on Rotten Tomatoes. So maybe not ideal, but still goes to show that even the lower-rated MCU movies turn out to be decent ones. Just think, there was once a time where any and all comic book movies were dog-s**t…we're truly spoiled these days if the worst of the worst MCU movies are sitting around 72% on the Tomatometer.
Also, may it be said that we know literally NOTHING about Eternals. Not surprising seeing how none of us 'Boiz are huge comic book stans, but could Disney just be making Marvel properties up at this point? If there's still water in the well why stop drawing from it. Austin had a pretty solid take on this on a recent episode of 'The CineBoiz Podcast':
RED NOTICE–On Netflix November 12th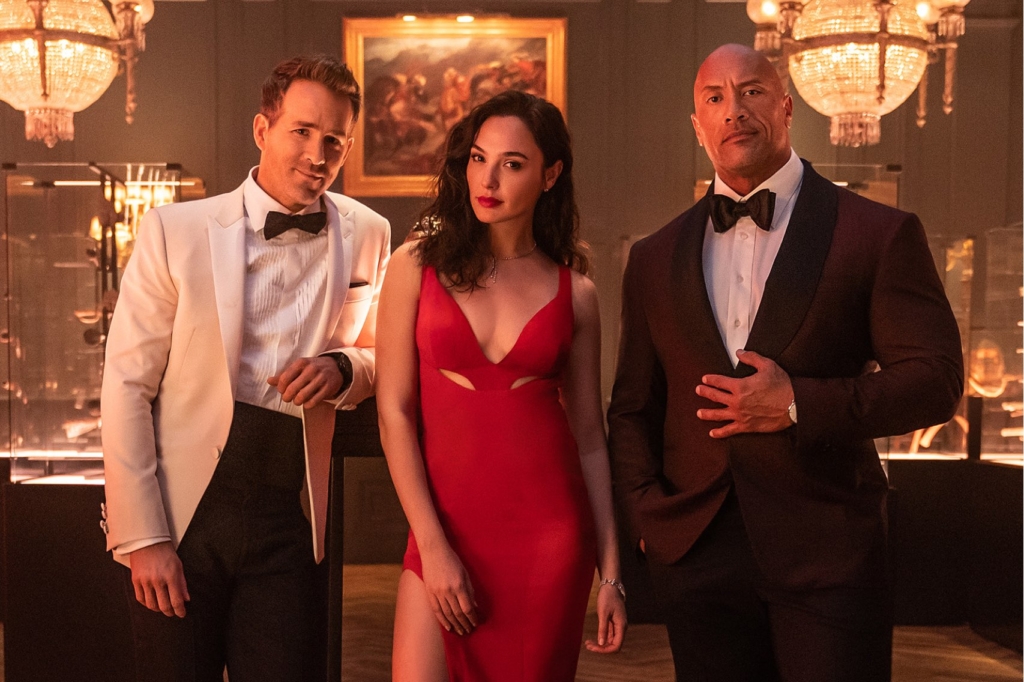 So this one should be a quick/easy watch on Netflix from the comfort of your home, but given that it's currently football season and this looks like a "put-it-on-while-you're-folding-laundry-on-a-Sunday-Afternoon" kind of movie, you may not get to it until February-March. That's probably okay though as this one doesn't look like it has much to it.
It seems to feature The Rock playing The Rock (uncomplicated action hero); Ryan Reynolds playing Ryan Reynolds (sexy/sassy smart-ass action hero); and Gal Gadot playing Gal Gadot (beautiful Gal Gadot). Gal is the only one who gets points here because it looks like she is taking a shot at playing a villain–a choice that The Rock would never be brave enough to do at this point in his career.
We're certainly not anti-Rock here at Korked Bats/CineBoiz; he's fun to watch and has plenty of charisma; but as connoisseurs of film we do wish he would take more risks. He certainly could take a note from fellow former bad-boi wrestler turned actor Dave Bautista.
GHOSTBUSTERS: AFTERLIFE–In Theaters November 19th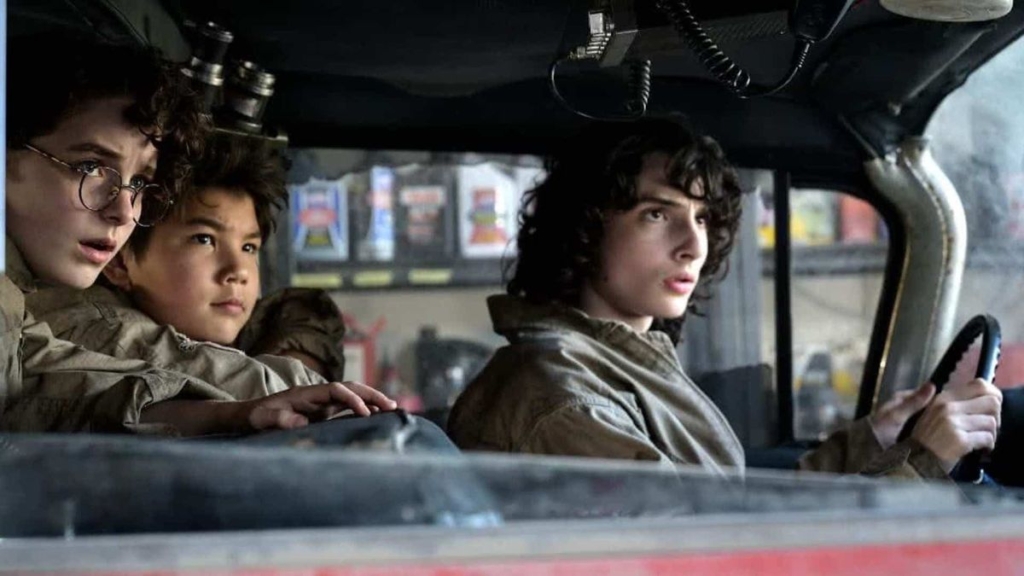 After taking a week off from going to the movies GHOSTBUSTERS: AFTERLIFE drops into theaters the following week on the 19th. Not sure if we should classify this as "direct sequel" or "spiritual successor" but it essentially follows the children and grandchildren on Harold Ramis' Egon from the original two films. For Austin, this is unfortunate as he had a great take from years ago that it should follow the family of Rick Moranis' character Louis Tully. I think you can still hold out for a cameo appearance there, Austin.
Speaking of following in your parent's footsteps, this movie is directed by Jason Reitman; son of Ivan Reitman who directed the original GHOSTBUSTERS. This will be a bit of a departure for Jason as he is known more for indie-dramedies such as UP IN THE AIR, JUNO, YOUNG ADULT etc. This film has much more of a Spielberg-Kid-Adventure feel to it.
I know we're looking forward to all the potential surprises and easter-eggs in this one, but it also looks like it will have much broader appeal as opposed to being just fan-service. Hopefully it has a better fate than the 2016 Ghostbusters reboot which certainly was not a bad movie, just failed to meet expectations.
HOUSE OF GUCCI–In Theaters November 24th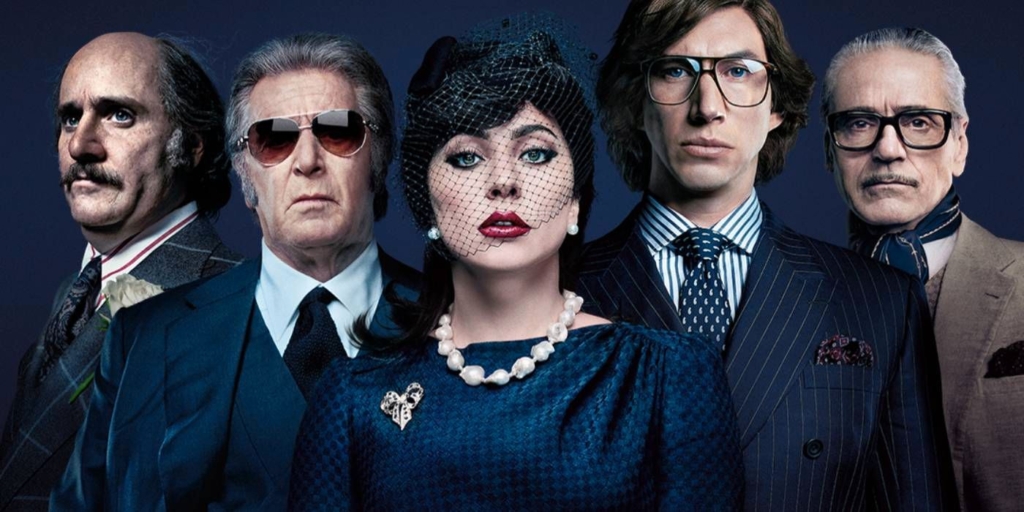 Gimme da GOOCH! If you're a fan of The CineBoiz you know we have a pretty long-running and semi-proven theory in regard to Ridley Scott movies. For every amazing Ridley Scott movie (which there are many of) there is a terrible Ridley Scott movie (unfortunately, there are also many of these). So this being a year where we are getting two Ridley Scott movies we might be getting both sides of the coin for 2021.
If you would've asked us which of the two Scott films for 2021 would be the good one I think we all would've gone with HOUSE OF GUCCI. However, THE LAST DUEL came out strong last month with a lot of critical acclaim (even though it did quite poorly at the box office). If our theory holds true, it doesn't look great for da' GOOCH, but honestly I don't see how this movie can be bad.
Not to mention, have you seen the cast for this sumbitch? Adam Driver, Lady Gaga, Al Pacino, Jeremy Irons, Jared Leto. Ridley Scott did not have to go this hard for 2 films in a row released 6 weeks apart–but that mf'er did just that.
LICORICE PIZZA–In Theaters November 26th (Limited Release)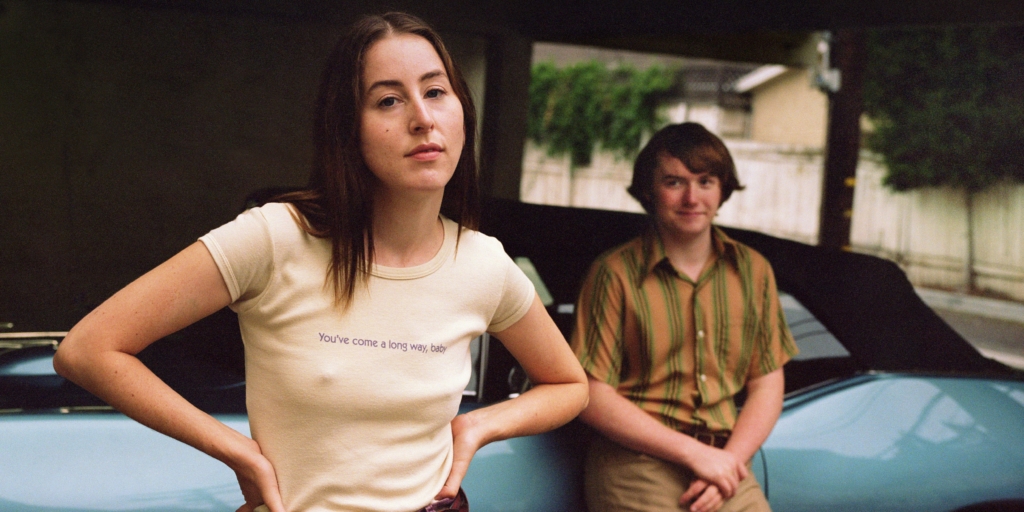 So this film is by far the most low-key on the list. It probably will get passed up by most non-cinephiles and filthy casuals. It is a limited release so it also won't be in most markets, but it is the latest work from FYLM-GAWD Paul Thomas Anderson. His last film was PHANTOM THREAD which was pretty much as snooze-fest, but other than that I've always enjoyed his films.
LICORICE PIZZA looks to be vintage Anderson as well; somewhere in the vein of BOOGIE NIGHTS or INHERENT VICE. It also certainly looks like one of his more light-hearted entries as well. That being said, I'm not sure what this is actually about but certainly has some coming of age vibes to it.
Which November release are you most looking forward to? Be sure to subscribe to THE CINEBOIZ PODCAST on Apple Podcasts or wherever else you listen. Be sure to also follow us on Twitter/Instagram @thecineboiz–we're the perfect movie companion to Korked Bats on social media!