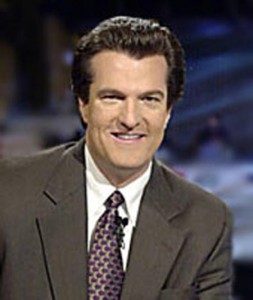 The NFL Draft starts tonight, and major sports networks have no shortage of coverage. Draft "experts" have sprung from their hibernation to tell us why some teenagers and young adults will be better at football than others. Amongst the arguments, speculation and gallons of Mel Kiper Jr.'s hair gel, you'll hear some terms thrown around to describe potential draft picks, terms used to speculate as to which athletes will have better professional careers. Sometimes these terms can get confusing, and muddled with subtle tone and meaning. Here to help is Korked Bats with your NFL DRAFT DAY TRANSLATOR.
For instance:
When a draft analyst uses the term intangibles, that translates to "I have no idea about this guy, but he once scrambled and made a lucky throw." So that's how it goes. All of these "experts" who work three weeks a year have some terminology, and we'll help you figure out exactly what they mean when they spew draft speak at you.
• • •
"Short Area Quickness" translates to White wide receiver.
• • •
"Happy Feet Quarterback" translates to A quarterback who is a penguin that likes to sing.
• • •
"Sleeper Pick" translates to "I don't think this guy is good, either, but I want to call a bunch of players 'sleeper picks' so if they end up being good some day, I can say 'I told you so!' to someone.
• • •
"Natural Athlete" translates roughly to African-American.
(note: this is what comes up when you Google natural athlete NFL draft)
• • •
"Traditional Quarterback" translates traditionally to Caucasian.
(when you google traditional quarterback NFL draft.)
• • •
"Mostly a Game Manager" translates loosely to Is Probably Matt Barkley.
• • •
"Offensive Tackle" translates to You will be upset with your team's pick.
• • •
"That guy's a coke machine" means either that guy is huge and impossible to move or he went to the University of Miami, depending on what they mean by the word "coke."
• • •
This post was written by Kyle. You can follow his jokes on Twitter: @kyleayers
Also, be sure to follow Korked Bats and our sports related jokes on Twitter: @korkedbats