Does anyone other than the state of Texas know that the NCAA Women's Basketball tournament is going on currently also?! It is. The Final Four was yesterday in Denver! Baylor played some team from California and Notre Dame played a team that lost as well. As I was watching some of the tournament, I began to notice a few things that I hadn't in the past. A few other reasons that probably don't help the already struggling sport of women's basketball.
Armpit Hair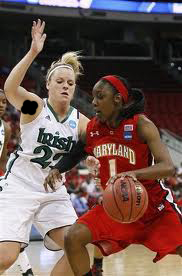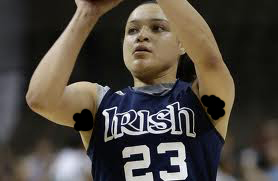 Come on Notre Dame. If you are going to be taking jump shots and playing defense, we need your armpits clean and ready for the camera. We have come to far as women to let these things happen.
• • •
Anger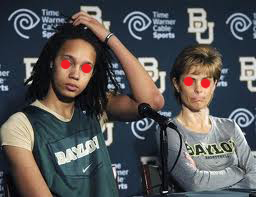 I wouldn't mention anything to these ladies. They are from Texas and mad as hornets. You can tell by their body language and their obviously red eyes. Unless they are experiencing allergies. That would be the only exception.
• • •
Risk of Fire Damage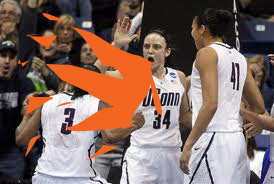 Yes, number three did survive, but has a face that looks like she was burned by a fire breathing dragon.
34 has been asked to contain her powers, but will still be allowed to play.
Let's face it, she's the reason people watch.
• • •
Poor Example of Hygiene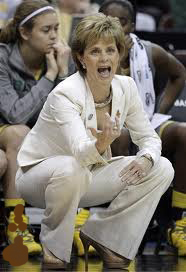 Please make sure that you notice that this coach is pooping on the sidelines.
Ma'am, this is why you have an assistant coach.
And diaper options.
This is not Slumdog Millionaire and you are wearing a nice suit.
This is not going to help our case ladies. If we can't get it together, no one is going to watch us play sports. Unless it involves the Olympics and tiny shorts. And that's a lot of pressure to live up to. Enjoy the Finals. Even though nobody really knows when they are.
Oh, and next year, remember to not only make a March Madness bracket for the men, but also for the ladies. That is, if women's sports makes it through December 21, 2012.
• • •
This post is a part of our bi-weekly The Ladies Room posts for Korked Bats.
Follow The Ladies Room on Twitter: @KBLadiesRoom – Or follow Erin, TLR writer: @erinmcgown
As always, be sure to follow Korked Bats and our up-to-the-minute sports jokes: @korkedbats