Let Me Be Austin With You…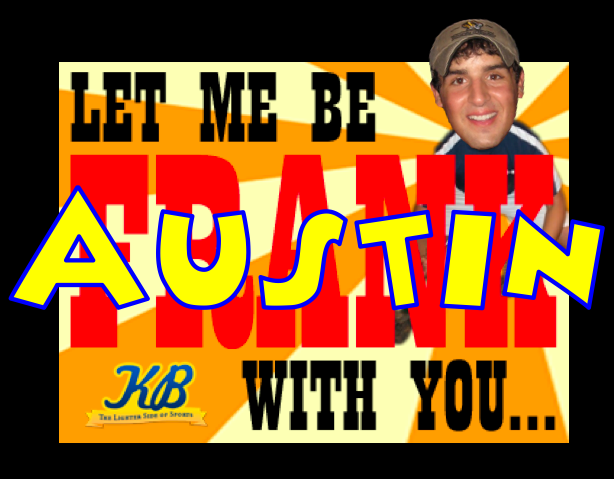 • • • • • • • • • • • • • • •
What's up Korked Bats Nation? Frank is out of town this week. So what does that mean? I've hi-jacked Frank's weekly Let Me Be Frank With You… post. This post consists of four sports related topics and one random topic in which Frank usually rants his extremely biased opinion. Now, I can speak my mind for once. And I'm like Dr. Phil. Not necessarily in the sense that I am bald, mustached, and look like Quince from Meet Joe Black. More so in the sense that I have a lot to vent about. So let's get to it!
• • • • • • • • • • • • • • •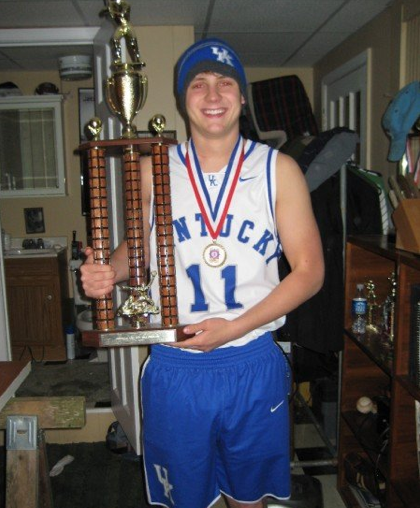 Frank hates on Tennessee.
Frank, the regular writer for these Let Me Be Frank Posts… (read above) really dislikes the University of Tennessee. Even though his degree is from there. He grew up a die hard Kentucky fan, so you can maybe see why. Frank is to Kentucky Athletics what Kige Ramsey is to YouTube. He's obsessed.
So allow me to apologize for Frank's antics and rants. Tennessee is going through one of their worst athletic stints in probably the school's entire history and you guys don't need to have insults added to that.
That's like hiding something from a blind person.
They already can't see. Why make it worse for them?
Tennessee fans in Korked Bats Nation, please accept my apology. For Frank's weekly rants…
…and for what I'm about to say about your program.
• • •
Erik Ainge says, "It's Great To Be A Tennessee Vol! …because I was on drugs the whole time."
That's probably the only reason why anyone claims it's great to be a Tennessee Vol at this point.
This may be shocking, but a former Tennessee football player was involved in illegal things during his time at Tennessee.
Former Tennessee Volunteer and record-breaking quarterback admitted to ESPNNewYork.com that he was a drug addict since before high school. Now many of you Tennessee fans may be caught up on the first part of that last sentence. "How is Erik Ainge a record-breaking quarterback?" you ask aloud as you look up "How to tie my shoe" videos on YouTube. Well, Erik Ainge is now eight-months sober. That's gotta be a record for anyone who has gone to the University of Tennessee. Especially for the school's athletes.
In his interview with Rich Cimini, Erik Ainge said, "My addiction is with the hardest of all drugs – heroin, cocaine, and alochol." Tennessee fans are now setting all of these narcotics down. But not before they Google the definition of narcotics.
So basically, Erik Ainge was throwing the rock on the field, and breaking rocks and snorting them off the field.
Ainge claimed he was under the influence pretty much everyday at practice. He also was quoted as saying about his drug addiction, "I would've made Charlie Sheen look like Miss Daisy." Tennessee fans are now adding Driving Miss Daisy to their Netflix queue so they can understand that reference.
All joking aside, can Tennessee Athletics ever make headlines that aren't demoralizing to their entire athletic department? Goodness, they're like a game of Chutes and Ladders… Except they only have chutes.
But don't worry UT fans, there is good news from all of this. You'll always have women's college basketball to be proud of.
• • •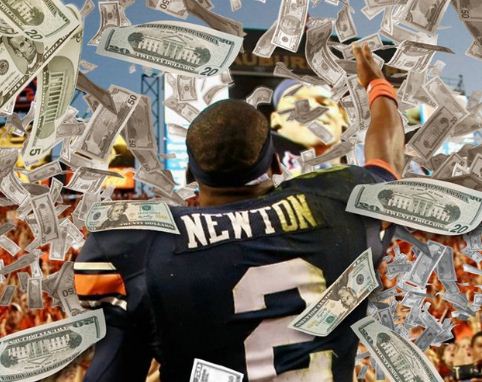 HBO Real Sports reports Auburn players admit to being paid-to-play.
Thanks, Sherlock. Here's a concept: Why not report news we don't know?
SportsByBrooks.com says the HBO Real Sports special, which airs tonight from 10-11 pm ET, doesn't paint Auburn in a very good light. However, that is subject to change if Auburn pays them enough money.
The good news for Auburn from all of this is at least they can be thankful they weren't hit hard by the economy.
Auburn Boosters, if you have so much money that you don't know what to do with, don't put it in the hands of recruits who will probably one day be in the NFL. Give it to me. I'm unemployed and living off of a diet of cereal in water because I can't afford the raising prices of milk. Or the raising prices of gas to go to the grocery store.
• • •
…And you thought Louisville's male cheerleaders were bad.
Suddenly, nearly costing your team a win doesn't look so wrong in comparison.
• • •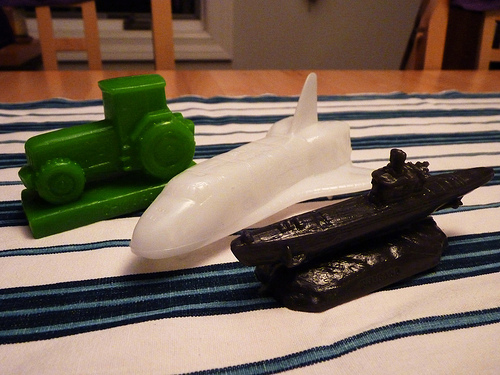 People who TwitPic stupid things should have their camera phones taken away.
Food, an empty and/or traffic filled road, your new finger nail polish, a fish you just caught, wax models of random forms of transportation (photo above), a box of tissues. Stop it! We're not interested. I don't care what you're ABOUT to eat even if it does look delicious. You're late for work and stuck in traffic? Who gives a flying squirrel? That's not deserving of a tweet, let alone a TwitPic. C'mon people, if you have more than 3 people following you, you need to get your priorities in line.
Take former Missouri quarterback and probable first round draft pick, Blaine Gabbert (@blainegabbert, a public figure) for example. 5 of his last 6 tweets or retweets with picture links attached have been of fish that he or someone else has caught. The picture that wasn't of a fish was of  a car with snow on it. If I wanted to see fish pictures I'd go to a lodge in the wilderness somewhere. Unless you physically caught JAWS, caught Willy from Free Willy fame, caught one of those sharks from Deep Blue Sea, or found Nemo, I don't want to see your TwitPic about it. Oh, and when Gabbert isn't TwitPic-ing pictures of fishing, he's enticing us with pictures of the meal he is cooking or just cooked.
Same goes for you Taylor Swift (@taylorswift13). I don't want to see your panda sweater. No one is that interesting.
Yes, in the title of this rant I used the term "camera phone" for the first time since 2002.
• • •
Bonus Sixth Rant: Please watch this video. Over and over.
Out of 74,000 applicants, I am one of 250 people still in the running to be Charlie Sheen's Social Media Intern. Crazy? Yes. But awesome? Bi-Yes! The more views I get, the better my chances. Thank you all for your support thus far. For more info, check out Facebook.com/HireAustinHuff.
Cam Newton Photo Courtesy: [x]