Korked Bets Pick Six: NCAA Week 12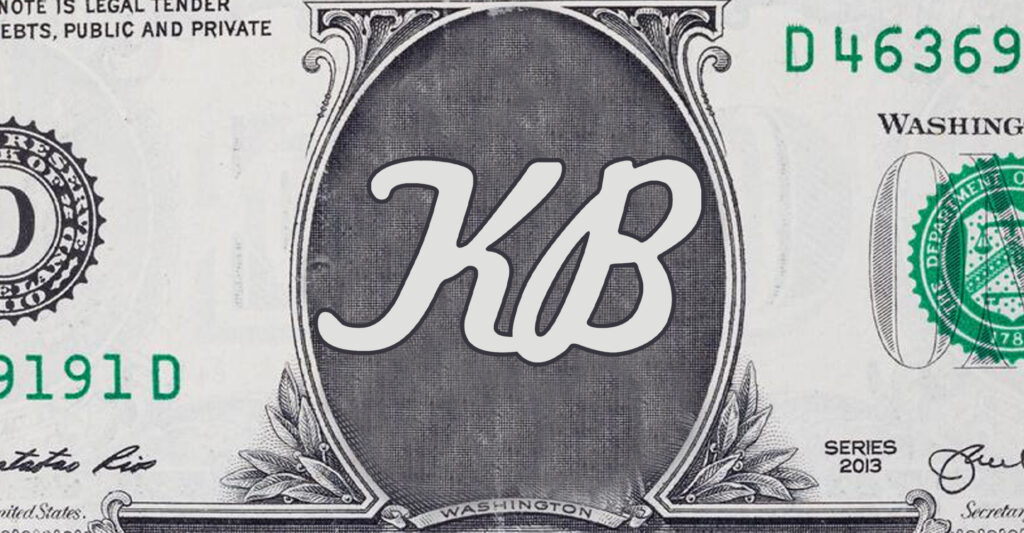 Things are about to get interesting. What teams are going to end up making it through the chaos to be one of the final four teams in the College Football Playoff? There's still no way of telling, but we know one thing: people are going to be pissed. Someone is going to get left out who deserves a spot, and someone is going to get into the playoff who shouldn't have and will end up getting blown out, leaving the team who was left out to complain and play an imaginative game of "what if." Personally, I'm all for opening it up. Give us that 12 team playoff, that way we can eventually head towards the end of "what if-ism." A 12 team playoff would allow anyone with an argument to get into the playoff and then they have to walk the walk.
Who's going to end up walking and who's going to end up talking? Michigan and Ohio State still have to play each other. It's unlikely both will advance. Georgia still has some big games on the table. Tennessee needs to win and get some help. Is Alabama done? Will TCU be the next Cincinnati? Only time will tell on that one, but for now we've got Week 12 games to bet on. To make the playoff, they're going to have to win one week at a time, and it starts today. Will one of these teams choke away a game that they should win? Anything is possible.
In the mean time, I've found six (alleged) locks for this week and the Dog Of The Week which is certain to win us money and give us something to be thankful for this holiday season. Let's get to picking!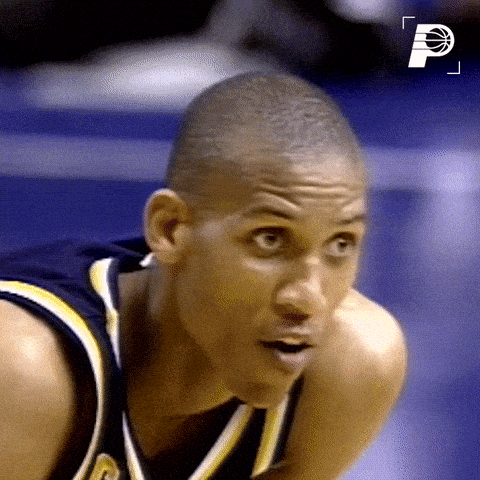 TCU @ Baylor Line: TC -2.5
Will the Frogs end up in the College Football Playoff? They're the team everyone is expecting to be the first to drop out, but week after week they keep winning. Do I think they'll still be standing at the end? No, I don't. But, I also didn't expect them to still be standing now. However, I think it will keep rolling this week. Baylor has been too inconsistent this season, but that game against Kansas State has me prepared and confident in backing TCU by a field goal. I think they're the better team, but being on the road and will so much pressure I could see it getting to them. If the spread was any bigger I'd be nervous, but having the 4 seed only need to win by a field goal sounds like a winner to me.
Pick: TCU -2.5 TCU 36 Baylor 33
Oklahoma State @ Oklahoma Line: OU -7
In the words of Michael Scott, "I am ready to get hurt again." No team burns me like Oklahoma State, but I'm back on the horse supporting the Cowboys. This isn't the same Sooner team we've been watching the past few years. While both of these teams have had embarrassing losses putting up zero points this season, I think Oklahoma State is still capable of going into Norman and coming out with a win. I've been an Oklahoma State guy all season long through thick and thin and it's only right that I back them in this rivalry game. I think this will be a much closer game than most are expecting and the Cowboys should be able to keep things close enough where it won't be a blow out. Give me the Cowboys and the points, and let me go down with my ship.
Pick: OKST +7 Oklahoma State 33 Oklahoma 31
Florida @ Vanderbilt Line: FLA -14
Vandy is fresh off their first SEC win in a long long time. Good for them. They deserve it. Now, it's back to normal. Florida is the better team all around. They score more points, and hold opponents to far less points per game than the Commodores do. It's going to be tough for the Vanderbilt team to keep up with Richardson and the amount of talent they're going to be going up against. Yes, it's a large spread…but it's Florida vs Vanderbilt. I feel alright.
Pick: FLA -14 Florida 40 Vanderbilt 20
Kansas State @ West Virginia Line: KSU -8
Kansas State blanked Baylor last week, why can't they do something similar against West Virginia? Both teams are averaging more than 30 points a game this season, but Kansas State is only allowing 17.5 points allowed, while West Virginia allows 32. That's going to play a factor. Adrian Martinez brings a lot of experience to the game, as he's been playing college football since 2010. This is the same guy we saw at Nebraska for a decade! It's him! He's like the Franklin Roosevelt of college football. How many terms can this guy serve? Bet on the man, not the boys.
Pick: KSU -8 Kansas State 36 West Virginia 26
Texas @ Kansas Line: TEX -9
Kansas started this season as one of the biggest surprises in the league. They stayed undefeated for a long time, and have since definitely regressed towards the norm. Now they have to play Texas? Ouch. I want to see Texas light them up. The Longhorns need to turn it on to end the season to enter next year with some momentum. I like the idea of seeing Arch Manning play there, and don't want the Longhorns to drop winnable games and lose the recruit. Texas has been through a lot, and they deserve to be back. It didn't happen this year, but they have all the right pieces and just need to keep improving. Then, next year they could enter the season as a favorite to advance to the playoff. I think they can beat the basketball school by double digits.
Pick: TEX -9 Texas 28 Kansas 17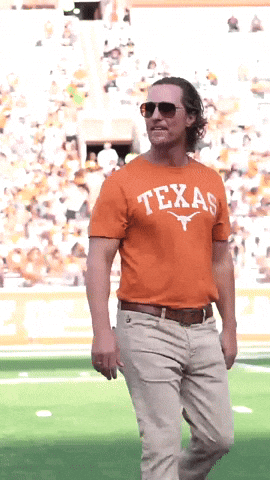 Ole Miss @ Arkansas Line: MISS -2
Ole Miss is coming off a loss against Alabama, but they probably should have won that game. I know we don't like to deal with the shoulda, coulda, wouldas but they impressed me enough to still believe in them. I think the way you play Alabama can speak volumes, whether it ends in a loss or a win. Ole Miss proved they're legit. Meanwhile, Arkansas proved the same by hanging in there with LSU all day last week in a game they very easily shoulda, coulda, woulda won, as well. I'm still riding with the Rebels here. They're better on both sides of the ball and their ability to put up points is so much greater than Arkansas. The Razorbacks have a great defense, but the Rebels have an offense that can drop 40 at will, Arkansas can't keep up with that.
Pick: MISS -2 Ole Miss 30 Arkansas 24
Dog Of The Week: Oklahoma State over Oklahoma. I'm doubling up on this one, not only do I think Oklahoma State can cover, I think they will win this one outright. The Sooners are one of the biggest busts this season. Is the coach going to work? I think they're vulnerable and the Cowboys have a chance to finish the season strong after a few let downs towards the end of the season. A money line bet sounds great for the Cowboys today.