Korked Bats Exclusive Interview: Eric Stangel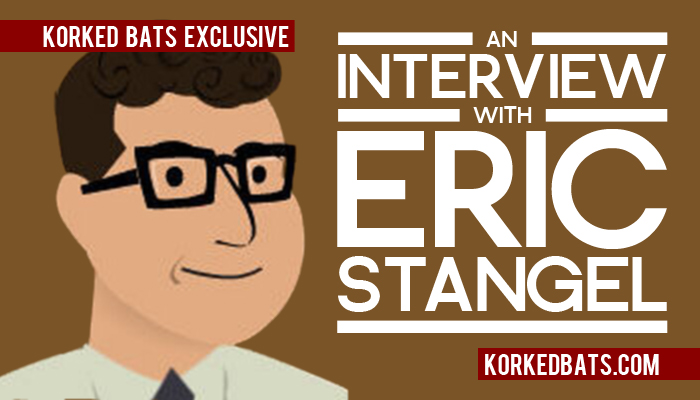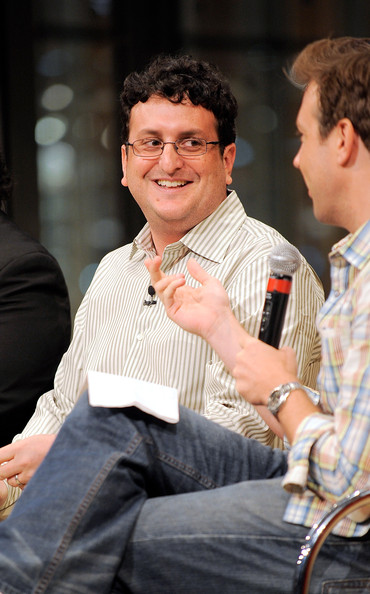 When it comes to comedy writers, there are few better than Eric Stangel, who served as the head writer and executive producer of The Late Show with David Letterman for over 17 years. Along with his brother, Justin Stangel, they are the longest-serving head writers in the history of The Late Show. He's also written for Saturday Night Live, FOX television, USA Network, and the Academy Awards. Eric is a huge sports fans and provides hilarious commentary via his Twitter account which has been deemed by many as a must follow. If you're not following him, stop what you're doing and follow him now. No seriously. Do it. We'll wait.
Did you do it? Ok, good. For more on the Stangel brothers, you can visit their website for hilarious tweets, blogs, videos, and more: StangelBros.com.
Eric was kind enough to take some time out to answer some questions for us. So now enjoy his answers to our ridiculous questions.
Korked Bats: How's the quest for throwing out a first pitch in Japan going for you and [your brother, fellow comedy writer] Justin?
Eric Stangel: Going well. They said no. We got kind of a late start. As we got going on it, the season was winding down. We have been in contact with a bunch of teams and are looking to next season. One team offered to let us pitch and even do a "Stangel Night" if we gave them a lot of money.
KB: What does the future entail for Eric and Justin Stangel, besides a hopeful first pitch in Japan?
ES: I don't know about that, but I do know Justin watches Captain America: The Winter Soldier in his underpants. Like a lot.
KB: Would you rather: Have Kajagoogoo's "Too Shy" stuck in your head for eternity (even post death), or have every meal for the rest of your life taste like pickles?
ES: I happen to love pickles, so that's not a problem. And I make my own. They've won awards. But sorry ladies, I'm taken. And now I have "Too Shy" stuck in my head so thanks a lot, jerk.
KB: You've written for SNL, FOX, USA Network, the Academy Awards, The Late Show and more… What was one of the coolest experiences from any of those gigs?
ES: I slapped high-five with a monkey.
KB: Have you ever met Corey Feldman?
ES: Yes. I pitched in to help buy him cigarettes.
KB: What has the experience been like being an executive producer and writer for The Late Show?
Justin Stangel (Eric's brother): Hey Eric. It's me, Justin Stangel. What are you doing?
ES: I'm busy right now.
JS: Doing what?
ES: Look, come back in like 5 minutes.
JS: Calm down, man. I'm gonna go watch Captain America: The Winter Soldier in my underpants.
ES: Sorry about that. What was the question?
KB: What has the experience been like being an executive producer and writer for The Late Show?
ES: Being paid to make up stuff to make people laugh is kind of the greatest job you could think of.
KB: Where are your Emmy Awards right now?
ES: I thought you had them! This is a total meltdown.
JS: Eric, I spilled my soda!
ES: I'LL BE RIGHT THERE!!!!
KB: You are the GM of an NFL franchise and your team needs a quarterback, but your only choices are Tony Romo and a broken electronic blender. Who do you choose?
ES: I say Romo because you get a QB and I'd also make him serve me drinks so you'd get the blender part too.
KB: Would you rather: Be tickled continuously (even after you ask him to stop) by the guy who played Rufio in Hook, or wear a pleather pencil skirt to work everyday?
ES: Already wearing the skirt, my brother…
KB: Best memory from The Late Show?
ES: Used to cover Yankees Spring Training every year with Biff Henderson. We'd go down as things were winding up, so the players were looking to break the monotony a little bit. They all love Biff so they were willing to do just about anything with us. Bernie Williams once played and sang a ridiculous song I made up.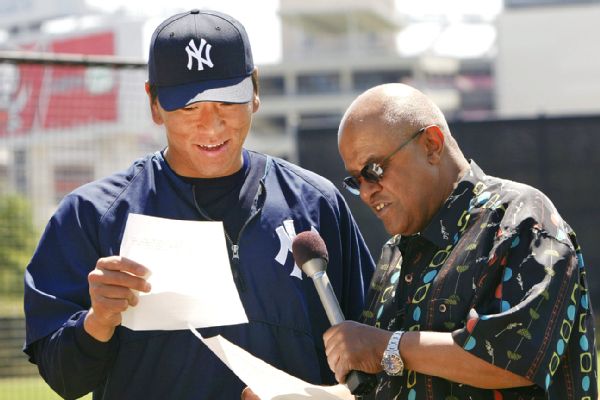 KB: Favorite food?
ES: Anything. As long as it's Paleo.
KB: Favorite movie?
ES: "Goodfellas." Could watch that anytime, anywhere.
KB: Favorite Hugh Grant movie?
ES: What is this, gotcha journalism? Not fair to make someone pick. You're lucky I don't end this thing right here.
KB: Favorite Corey Feldman movie?
ES: Was he in "The King's Speech?"
KB: Favorite Twitter follow?
ES: That one where the guy says the snarky things.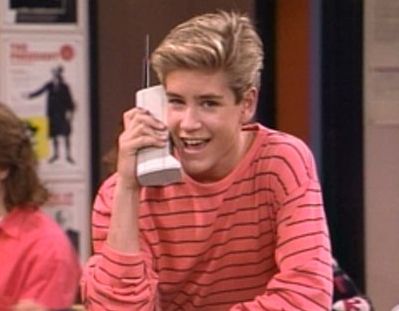 KB: Your Twitter bio mentions you once beat Mark-Paul Gosselaar in tennis… Can we have the back story?
ES: He was a kid actor staying at a friend's house shooting a movie. We played. I won. He didn't take it well. At that point he had not yet been Saved By The Bell. Ultimately, he wins, I guess.
KB: Your the architect for America's next greatest stadium (any sport). What are you making sure it includes?
ES: Vibrating seats.
KB: Who would you get to narrate your life? (i.e. Morgan Freeman, Vin Scully, that guy who does the voiceover in movie previews, etc.)
ES: Vin Scully is seriously the greatest anyone is at their job. If it wasn't creepy, I'd track him down just to hug him. That's not creepy, is it? IS IT??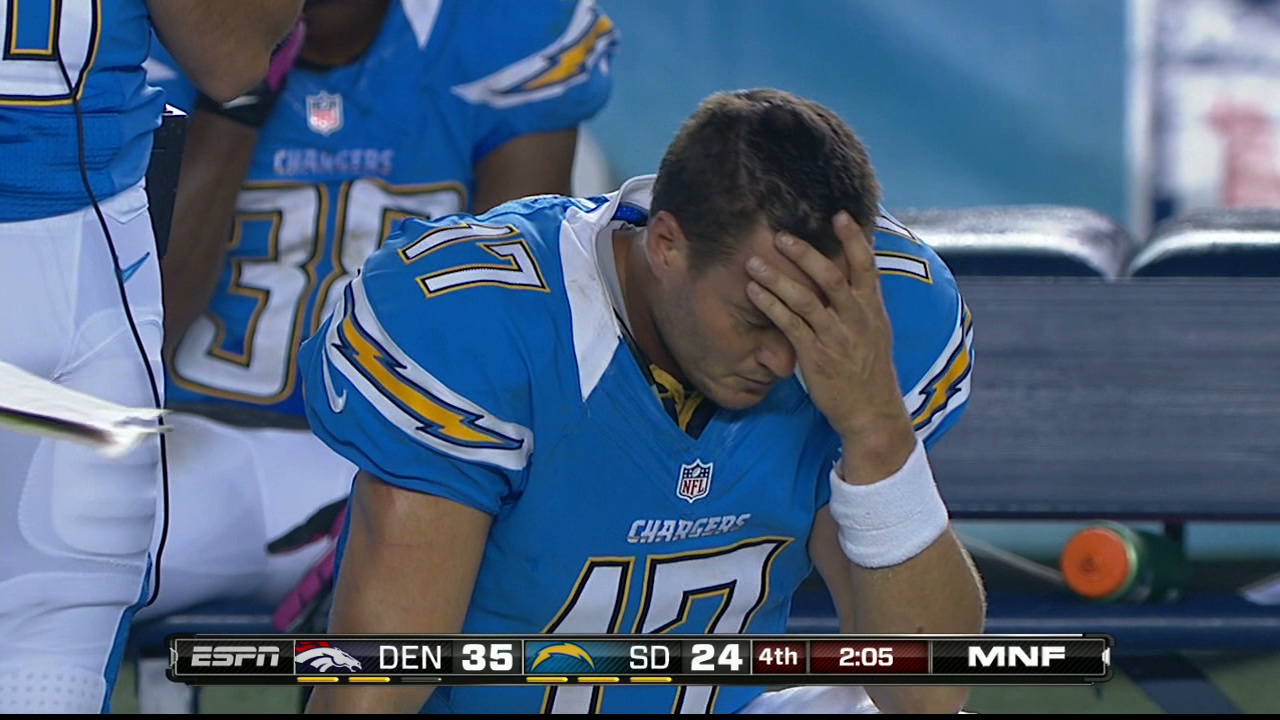 KB: What's the best part about being a Chargers fan?
ES: All the rings, baby!
KB: What's the worst part?
ES: See above.
•
•
[divider][/divider]
For more Eric Stangel hilarity:
Check out more of Eric Stangel (and his brother, Justin) on their website: StangelBros.com
Also, follow Eric's hilarious sports & non-sports jokes on Twitter: @EricStangel
And follow Justin Stangel for hilarious jokes & Captain America commentary: @Justin_Stangel
[divider][/divider]
Previous Korked Bats Exclusive Interviews: