Jayhawks Coach Charlie Weis, Rolling With The Ladies [PHOTO]
Kansas Jayhawks head football coach Charlie Weis was photographed with a few ladies recently. After finishing 1-11 last year, this photo proves Charlie Weis has obtained more rolls than wins at Kansas.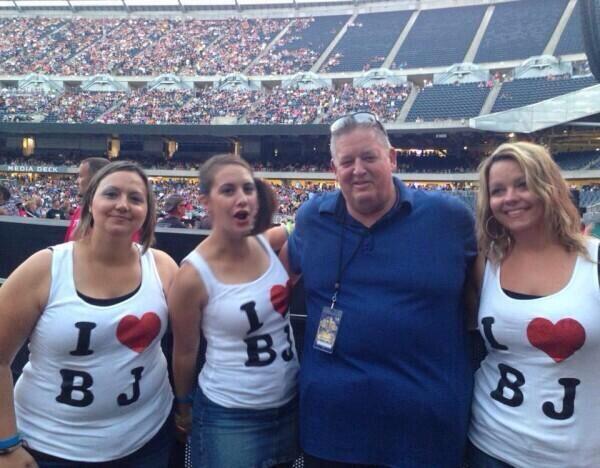 Charlie puts the beat in diabetes.
These girls shirts suggest they put the XXX in Charlie Weis's XXXL polo.
No Charlie isn't wearing a suitcase-sized fanny pack.
A fat chance is now known as a "Charlie Weis" chance.
Example: Kansas has a "Charlie Weis" chance of winning two games next year.
That many people go to Royals games?
• • •
This post was created by Austin. You can follow him and his jokes on Twitter: @TheAHuff
Also, for up-to-the-minute sports jokes, follow Korked Bats on Twitter: @KorkedBats