I Will Not Overreact To Will Levis's Debut. I Will Not Overreact To Will Levis's Debut. I Will N—- OH, SCREW IT! Let's Overreact!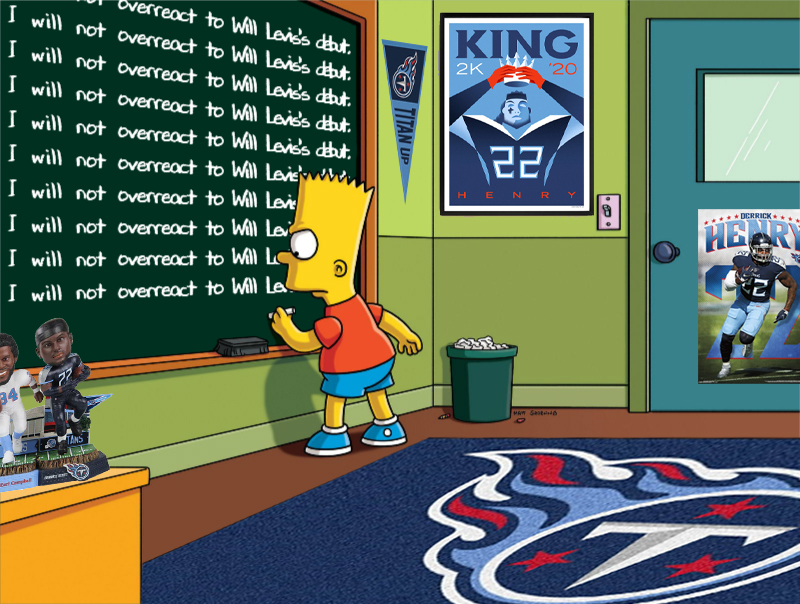 What did I just watch? No seriously. I'm legitimately asking because I have no idea. My brain is in a fog right now. I haven't seen a 4 touchdown performance from a Titans quarterback since Ryan Timothy Tannehill III played against the Texans in Week 18 in 2021. Furthermore, I haven't seen a team in Titans threads score more than 27 points in a game since that same game. Then again, since they were rocking Oilers gamers today, I guess I still haven't seen a team in Titans threads score more than 27 points in a game since 2021. So I'm serious when I ask: what is this?!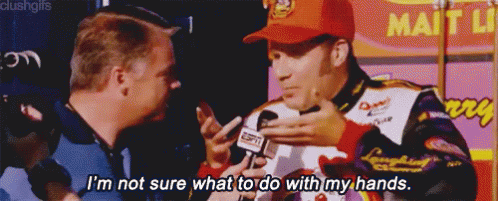 I can't tell you what it is, but I can sure as hell tell you how it feels. Freaking fantastic. Like getting the bike you asked for on Christmas morning. Then you immediately take it outside and ride it all day until the sun goes down and your mon makes you come inside. All I wanna do is ride it some more.
What a much welcome change of pace to a Titans season that felt like it was circling a drain. It's amazing how one player's performance can breathe new life into a fan base and an entire franchise. It shouldn't be a surprise for Titans fans though. I'm not going to be one of those fans with revisionist's history and say I've never felt this way. We got this same feeling in 2019 when the team started 2-4 and had a guy named Ryan Tannehill take over. Hell, we felt this same way in Week 1 of 2016 when Marcus Mariota threw 4 tuddies in his NFL debut. Must be something about wearing the #8 for the Titans? And I'm sure we'll feel this way again when the next Titans quarterback takes over. Because I'm sure a ton of quarterbacks have thrown four tuddies in their debuts. Like *checks notes* oh dammit… only Mariota and Fran freaking Tarkentun have thrown 4 tuddies in their NFL debuts.
Ok, well, so what? I'm not going to overreact. It was one game and well, the Falcons have a pretty bad defense, right? In fact, they have the *checks notes* oh dammit… the TENTH best pass defense in the league? Crap. Well, I'm sure it's just their passing defense. Their scoring defense is only ranked *checks notes* oh dammit… NINTH?! Well, maybe their overall defense sucks. They're only ranked *checks notes* oh dammmmmit… THIRD?! Ok, this whole "not overreacting" thing is gonna be harder than I thought.
I guess I just don't want to get my hopes up in a week, as a Titans fan, that felt really dark. Not just with the trade of Kevin Byard, but with the endless rumors of the seemingly inevitable move of Derrick Henry. Fortunatly, however, those appeared to be just that: rumors. (Hopefully.) But speaking of the King, I'm sure he had a reasonable take on Levis's debut, since he always remains even keeled about everything and *checks notes*
"He was ballin', huh," Titans running back Derrick Henry said. "He was playing out of his mind. It was exciting how it came together with him handling the offense and us being able to finish drives and makes some plays."

via ESPN.com
Oh dammit. Even the King was impressed.
Well, crap. Look, I'm trying my hardest not to freak out over one week of good quarterback play. ESPECIALLY from a rookie. I don't want to be that fan who overreacts to Week 1 or thinks Tyson Bagent is the second coming of Kurt Warner. Was I impressed? Of course. I set the bar extremely low for him in his debut because I didn't want to put unreachable expectations on him, and yet he still went out and exceeded those unreachable expectations I could've set. And it wasn't just the four bombs that he chucked. It was the accuracy of his throws, the consistency, and the confidence he exuded. It was a real David after dentist performance because it left me asking, "is this real life?!"
Now look, There's still a ton of football left. He will make rookie mistakes and be faced with much more challenging situations than the one he faced on Sunday. For example, a road game against a tough Steelers defense that will be even harder than the Falcons because they have the *checks notes* oh dammit… EIGHTEENTH ranked pass defense in the league. Well, crap.
Guess we should just go ahead and overreact. Let's freaking ride.
It's BILLIE JEANS SZN.