How Was Your Weekend? Bet It Was Better Than The Guy Who Smeared Cake On The Mona Lisa At The Louvre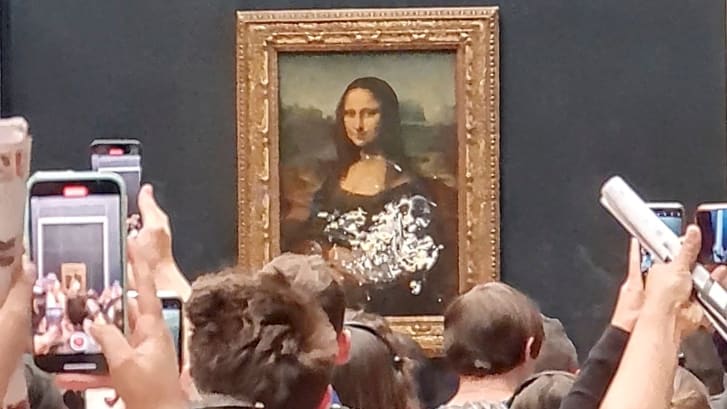 TIRED: "Hang it in the Louvre!"
WIRED: "Hang it in the Louvre and then smear cake all over it!"
The "Mona Lisa" was the subject of attempted vandalism on Sunday when a visitor to the world-famous Louvre museum in Paris smeared frosting all over the Renaissance-era painting's protective glass.The man, who appeared to wear a wig in videos of the incident shared on social media, approached the painting in a wheelchair before throwing a piece of cake at the artwork, according to a statement from the Louvre. Videos of the aftermath show him on foot with a wheelchair nearby.

via CNN.com
What a weekend. While Americans were busy remembering those who fought for our country's freedom this weekend, this presumably-French dude was busy wiping Betty Crocker residue all over Mona Lisa. Just absolutely incredible. I feel like Ron Burgundy after Baxter ate that whole wheel of cheese. I'm not even mad. I'm impressed. In fact, I think might actually be on Cake Guy's side on this one. For far too long Mona Lisa has just sat in a museum untouched. And that smug jerk is famous for what? Seriously, I'd like to know. It's certainly not smiling. And it's definitely for not being hot. Honestly, I think she could use a little cake smeared in her face and frankly, I'm a little disappointed it's taken this long to do so. (Now, for legal reasons I believe I should point out that Korked Bats does not, in any way, condone the spreading of baked goods on historical paintings… but if you did it anyway, we'd probably write a blog about it.)
In a video published by a museum-goer on Twitter, the man is heard saying in French, "Think of planet Earth, there are people destroying it," while security escorts the man, with rose petals scattered on the floor of the museum.
Ok, I'm not gonna lie. Cake-smearing protests might be the way to go from here on out. Because I'll be honest, I was not "thinking of planet Earth" and/or "the people who are destroying it" until this dude smeared his Duncan Hines on a painting from the 1500s. Now it's all I'm thinking about. I can't get the image of Hexxus from FernGully out of my head.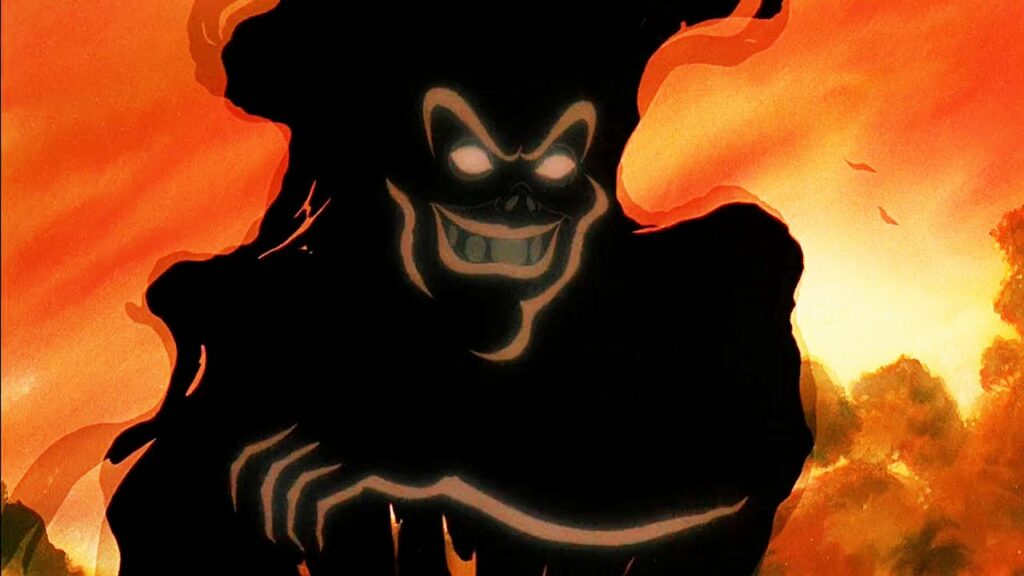 Maybe this is the way to go. Whenever you want your point to be heard, don't just create some snarky picket signs or march on some convenient Saturday. Go ahead and dress like an old lady at a museum and smear Van Gogh's Starry Night with apple pie or something. Now that'll get everyone's attention.