How To Win Your March Madness Bracket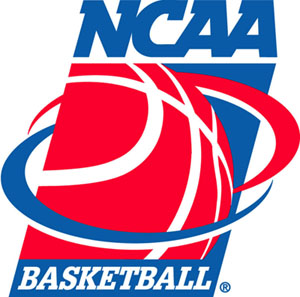 Let's face it, you're going to fill out at least three brackets for the NCAA March Madness tournament starting up this month, March. As a past winner of a bracket competition (2002, 8th Grade, Maryland Terrapin's national title took it home for me. I won a graphing calculator for my efforts, which I promptly traded for Super Smash Bros. on N64), I feel as though you all could learn a thing or two from me. Here are some tips and tricks to winning your Bracket Pool:
1) Pick every #1 seed to win their first two games. Feelings here don't matter. Allegiances need to go out the window when it comes to March Madness. You're going to look like an idiot when you pick Monmouth to knock off Duke and it doesn't happen. And if it miraculously does happen? Well, picking Duke will just put you back in the same running as everyone else who picked Duke, which should be everyone in that hypothetical.
2) Limit Your Homer-ism. Ok I'll be the first to admit I'm pretty sure I'm going to pick my home team (Mizzou) to make the Final Four this year, but at least I've spent a few hours concocting a hair-brained defense as to why, and it will all probably come back to bite me in the end. So maybe I'll edit this tip from Limit Your Homer-ism to Find Unique Ways to Justify Picking Your Struggling, Undersized Team to Beat Any Team With a Legitimate Big-Man. Yeah, that rolls off the tongue better.
3) Teams With Overachieving Scrawny 3-Point Shooting White Dudes Tend to Surprise. Ali Farokhmanesh took the crown as last years OS3PSWD who tended to surprise as he led Northern Iowa to an upset win over #1 seed Kansas. Before him, I'm pretty sure it was Gerry McNamara for the previous fifteen years while he was at Syracuse.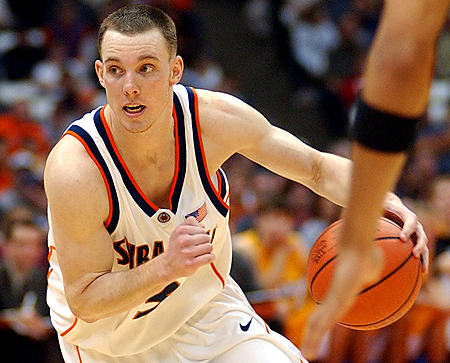 4) Pick Some Teams Just Because of Silly Names. Morehead State. hehehe
5) Procrastinate. The more you analyze and think about filling out a bracket, the dumber you're going to feel when a bunch of college kids throwing a piece of leather through some iron circle frustrates you to the point that you break your TV. Fill out your bracket twenty minutes before it's due to Peggy the Secretary, and you'll always have the excuse of lack of preparation in your back pocket.
If these don't work, I'm sorry. Just pick the smaller number or whichever team has the sillier mascot. That gives you just as good a shot. Good luck!