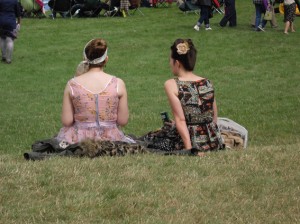 Last night was the Grammy's. Last week was the Super Bowl. What's next week? The Apocalypse? This week Korked Bats' founder and granddaddy Austin also got engaged to his lady Meredith (congrats you two), and LL Cool J proved to America that he's more than just a pretty face, but a pretty face that can read well. The Kentucky Wildcats still sit at number one after a roller coaster ride game against Vanderbilt, and the Blazers lost to a Texas team. Ugh. Also, do you know what sports television plays on Sunday afternoon when football is over?  Bowling. And soccer. What is a girl supposed to do? America was losing in soccer yesterday like 7 to ZERO. What kind of stupid game is that? I don't even remember what country they were playing, but I know that I was bored to death.
Ladies. This Monday you don't have to talk about sports. You don't have to worry about impressing anyone with your sports information. You know why? Because we have Adele. We have Whitney. Or had. Too soon? We have Valentines Days to brag about or whine about. We have Nicki Minaj and her red riding hood temple of doom outfit performance. We have The Bachelor and crazy Courtney. We have Battle of the Ex's. We have pajama jeans. We have Khloe and Lamar back and better then ever. We have Downton Abbey.  We have The Vow and The View. We have everything any girl could ever hope for.
So give yourself a sports break. Don't let yourself get bullied into a conversation that you don't want to have about sweaty boy sports. You clearly have been given a gift in the form of everything else in pop culture. So go with it. After all, it's almost time for March Madness and baseball. So, rest up and put When Harry Met Sally on repeat. There is bound to be a sport in there somewhere. 
• • •
This post is a part of our bi-weekly The Ladies Room posts for Korked Bats.
Follow The Ladies Room on Twitter: @KBLadiesRoom – Or follow Erin, TLR writer: @erinmcgown
As always, be sure to follow Korked Bats and our up-to-the-minute sports jokes: @korkedbats