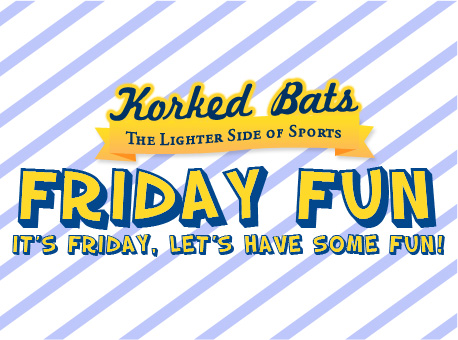 It's finally Friday. And on many Fridays, we do our best to help with your procrastination process. Because let's be honest. Fri is the Latin root for Waste Time. Don't look it up. It's true. So without "wasting anymore of your time" (see what we did there?), here are some videos to enjoy:
Dirk's Dramatic Reading:
We have no words for this video. No. Words.
• • •
CPR Done The Right Way:
Any time you can get a tough-guy to promote CPR, it's going to be good. But toss in a British accent, and it's a game-changer. There is ZERO excuse for people in the UK to not know CPR now. You hear me Brits!? NO EXCUSE!
• • •
Amputee Football:
No jokes here, this is just incredible to watch (and worth sharing).
Christmas Flash Mob:
I love Christmas. And I love flash mobs. And I love food courts. No other explanation necessary.
• • •
A Less Exciting Christmas Flash Mob:
Old people try so hard to remain hip. And by hip, I mean broken hip.
• • •
Pulling a tooth using a Nerf Gun:
Whenever you ask the question "is this going to hurt?" and the response you hear after is "I guess you'll have to tell me afterwards," you know it's going to be a good video.