@ESPN Needs To Stop Tweeting After Big Games
The Buffalo Bills won big tonight. No one will deny that fact. Josh Allen looks 100% like he's him. Everyone predicted Buffalo to win the Super Bowl this year, and they looked every bit of the part in Week 1. Even if you're a Rams fan, you gotta be stoked that football is officially back. It was an awesome night all around.
And then @ESPN tweeted.
I ask this kindly, but what in the absolute hell is that tweet?!
Like, did this tweet get approved by someone before it was thrown up there? This is the Worldwide Leader and they're tweeting like someone who just started watching sports this year. The Bills "got their shot"?! What in the hell does that even mean? Sure, we all remember the last time we saw the Bills play football. It was an iconic game in the divisional round of the playoffs and ended with the Bills getting screwed by overtime rules. And now they got their shot?? They got their shot against a different team. A different team that's not even in the same conference. In a regular season game. What do you mean they got their shot? Gah, I wish I had a shot, because I'm way too sober to be having @ESPN show up on my timeline.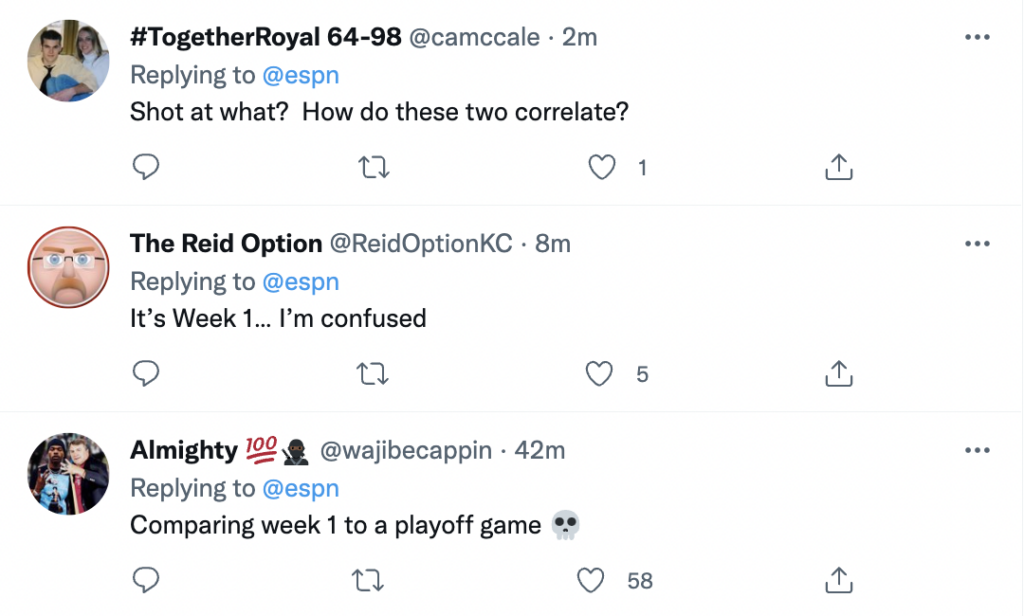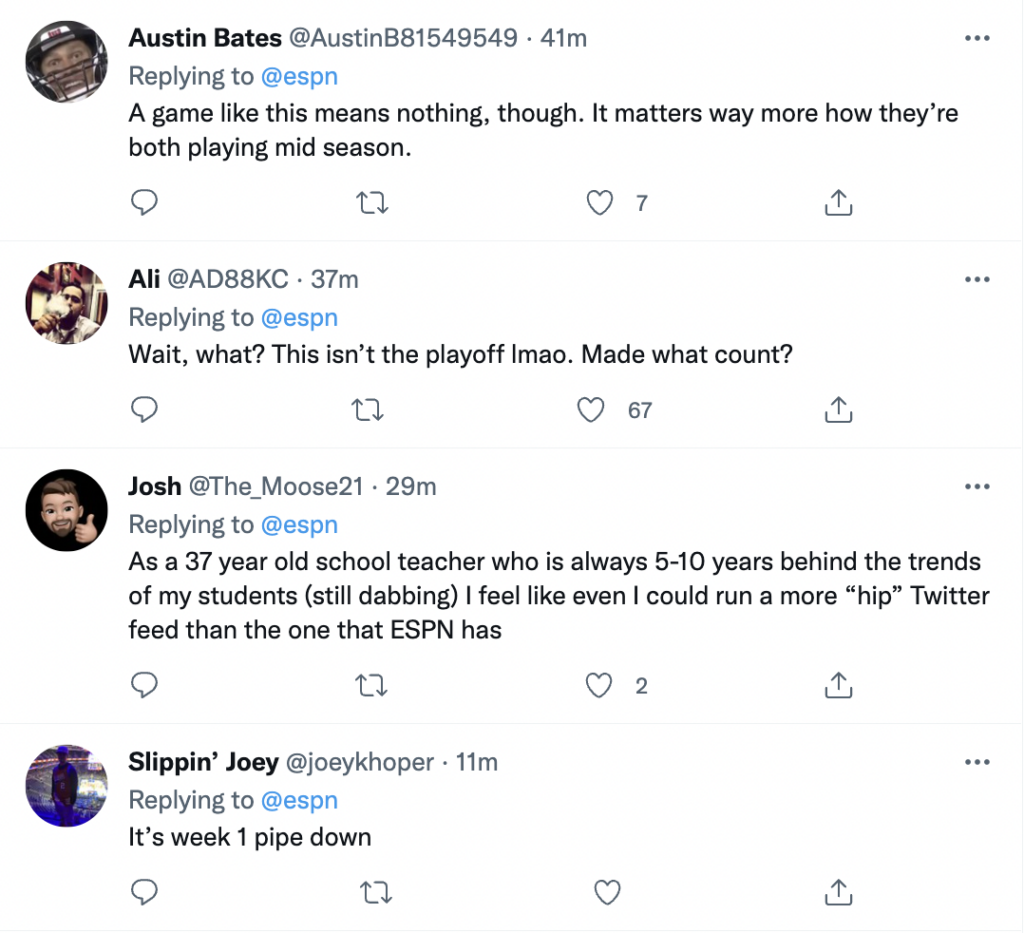 Seriously, is it a Disney thing that forces ESPN to hire the dumbest people to run their social media? Don't get me wrong. I actually like that ESPN's social media team sucks ass. It makes grassroots blogs like this one seem so much better that we run better socials with no budget while they've got mouse ears funding their endeavors. But maybe @ESPN should take @The_Moose21 up on his offer. I'm sure he'd gladly leave his teaching gig, and we'd probably rather read his tweets than whatever first-time sports watcher is currently running things. This isn't the first time either.
Look, I hate people online who use this phrase, but I'm about to use this phrase. @ESPN, please, for the love of all that is holy, stick to sports.