Does Anyone Else Think The Designs For The Titans' New Stadium Kinda Suck?
The Titans unveiled a fully-rendered video of their new stadium plans, and I think almost everyone's reaction was the same: meh.
Maybe it's because this video merely gave animation to photos we've already seen or maybe it's because the new stadium carries all the excitement of a trip to the DMV. Look, don't get me wrong. Am I glad the Titans are getting a new stadium? Of course. Am I looking forward to Nashville hosting Super Bowls, Final Fours, and Taylor Swift concerts that won't get rained on? Obviously. So yes, this does sort of feel like a kid on Christmas morning complaining about the color of Tesla his parents gifted him. And let me make this clear, there are very few things the Titans could do (aside from maybe signing a Deshaun Watson or unveiling alternative uniforms as bad as the Colts did this year) that would make me love them any less. And when this new stadium/modern shopping mall opens, I will love it. But I'll say the thing many people probably don't want to. The design kinda sucks.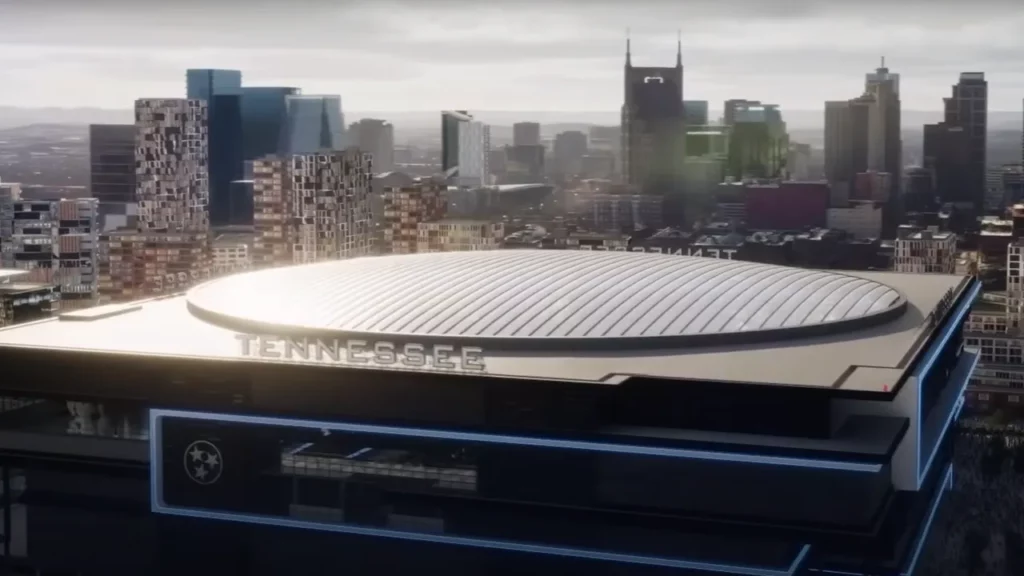 Now, I'm a firm believer in "don't be critical without providing a solution." So what would I do to change it? I don't know, maybe make it feel more like Nashville? And not new "just moved to Nashville to pursue a career in music/film/healthcare/real estate" transplant Nashville (which is what it feels like right now). The architects for this build are clearly the same architects for every build in Nashville from the last 10+ years. No ties or care for the heritage of Nashville. No feel for historic Lower Broad. No feel for the Greek "Athens of the South" heritage the Titans are named after. The caption @Titans used for their tweet should read "Made for us, made for new Nashville." It's just a modern-looking Regions Bank. My buddy Jeff pointed out that the stadium looks like one of the newly designed McDonald's. You know, the one's WITHOUT a PlayPlace.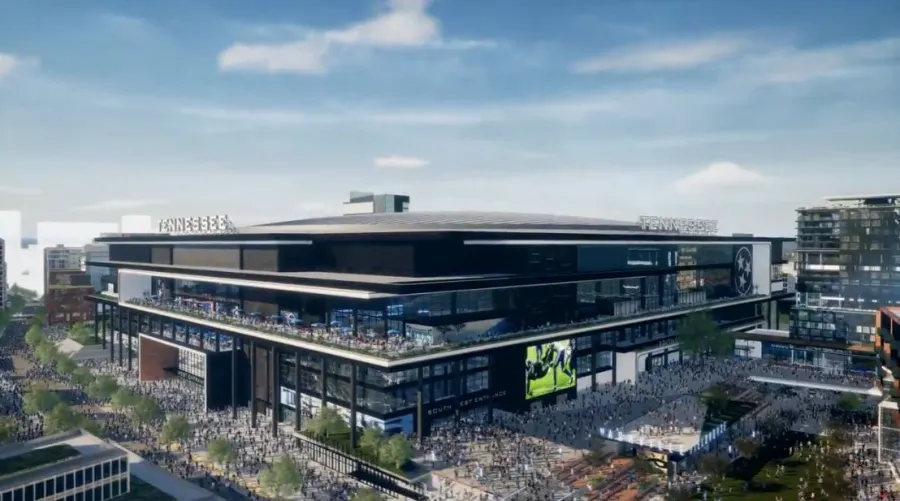 It's frustrating because this feels like what we went through 25 years ago when Adelphia Coliseum was built. It was cookie-cutter. It was cost-effective. And there was nothing special about it whatsoever. It was like every generic stadium you'd find in Madden's create-a-team franchise mode. And it's not like it couldn't have been cooler. Raymond James Stadium was built a year earlier and had a damn pirate ship in it. The Bengals' formerly-known-as-Paul Brown Stadium opened a year later and it's way cooler than now-Nissan "Coliseum." NRG Stadium, Ford Field, Gillette Stadium, and the Seahawks' Lumen Field all came within the next three years. All insanely better than what the Titans rolled out in 1999. But I get it. Nashville was just Nashville back then. That was before people knew about the city and drunken "woo!' girls filled the street. But now? How can you not come up with something that looks cooler than a giant Bunsen burner? Especially today. Nashville is booming and you just unveiled another Top Golf. And again, just like in '99, it's not like it can't be cooler. SoFi Stadium was built just a few years prior, and it looks amazing. Same with Allegiant Stadium in the Vegas desert. Hell, Mercedes-Benz Stadium in Atlanta was built 5 years and now. I went to Lucas Oil last season for the first time, and (don't read this next part, Colts fans), it's one of the coolest stadiums I've ever been to. And it was built in *checks calendar* 2008! People were still rocking T-Mobile Sidekicks when they cut the ribbon on that barn. And it still holds up 15 years later. But there is nothing "cool" about this new Titans crib. It looks like a damn Playstation. And not even one of the later Playstations.
Part of me expects this sound to play whenever you walk into the place.
And like Mercedes-Benz Stadium, I doubt it will have cheap concessions either.
Look, I'm not mad, Titans. I will always love you. Let's just say I'm disappointed.