Coronavirus Survival Madness – VOTE HERE!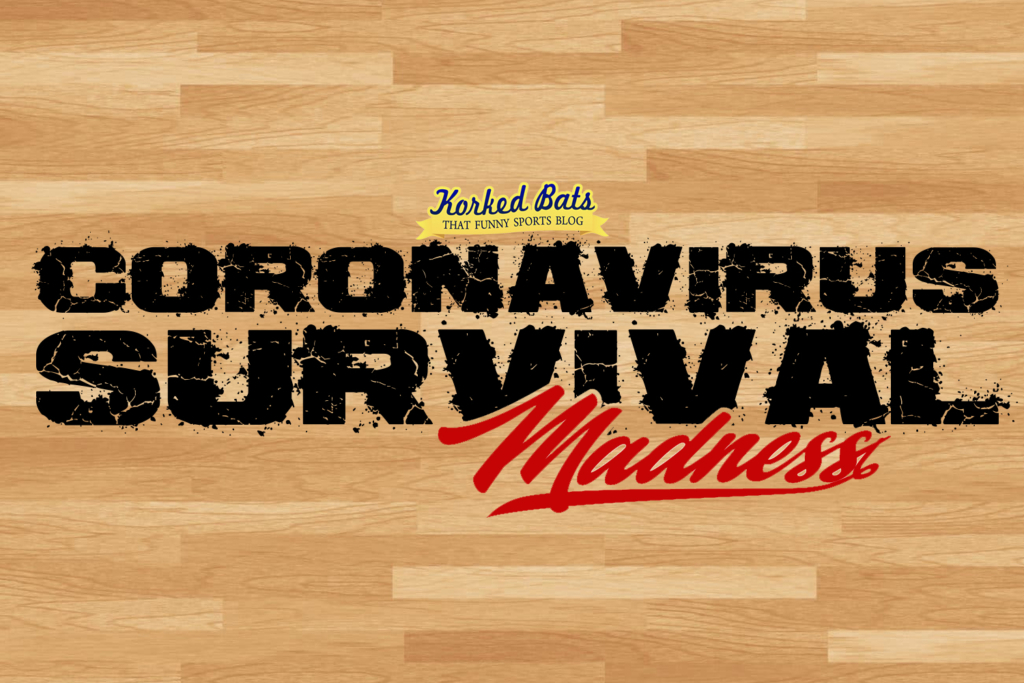 Coronavirus Survival Madness is here! Be sure to vote below (must have a Twitter account to vote), and vote for the thing you thing is most important for surviving coronavirus.
Here's the full bracket: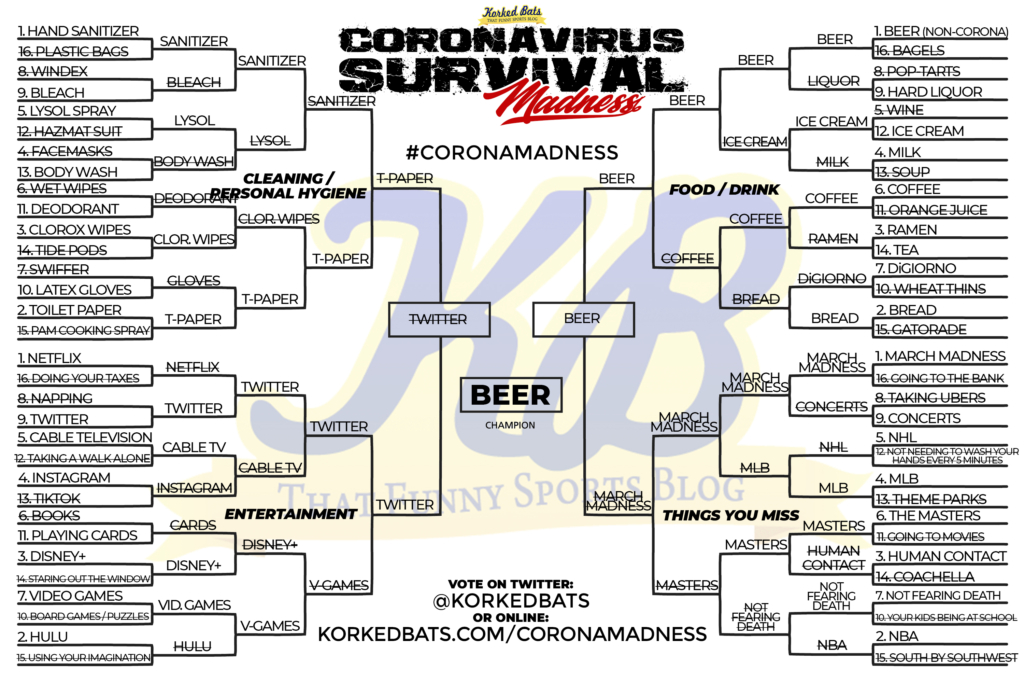 FINAL RESULTS:
BEER (non-Corona) is your champion!
CHAMPIONSHIP GAME
1. beer (non-Corona) (Food/Drink) vs. 9. Twitter (Entertainment)
[divider][/divider]
Congratulations to our CSM Bracket Challenge champion… GRIT.
*sigh* Yes, that Grit. The same Grit who writes for this site. We swear it wasn't rigged.
[divider][/divider]
Click the right arrow to see results for CSM FINAL FOUR…