Buffalo Bills Unveil New Logo Amidst Snowstorm
Recently the only thing to come out of Buffalo is news of their epic blizzard. And even that got stuck in the snow on the way out of town.
The Buffalo Bills have already postponed their game against the New York Jets because of the massive amounts of snow accumulation. Seriously, even Clayton Kershaw's posse thinks there's too much white in Buffalo.
However, this snow storm hasn't stopped the Bills from unveiling a new, more fitting team logo: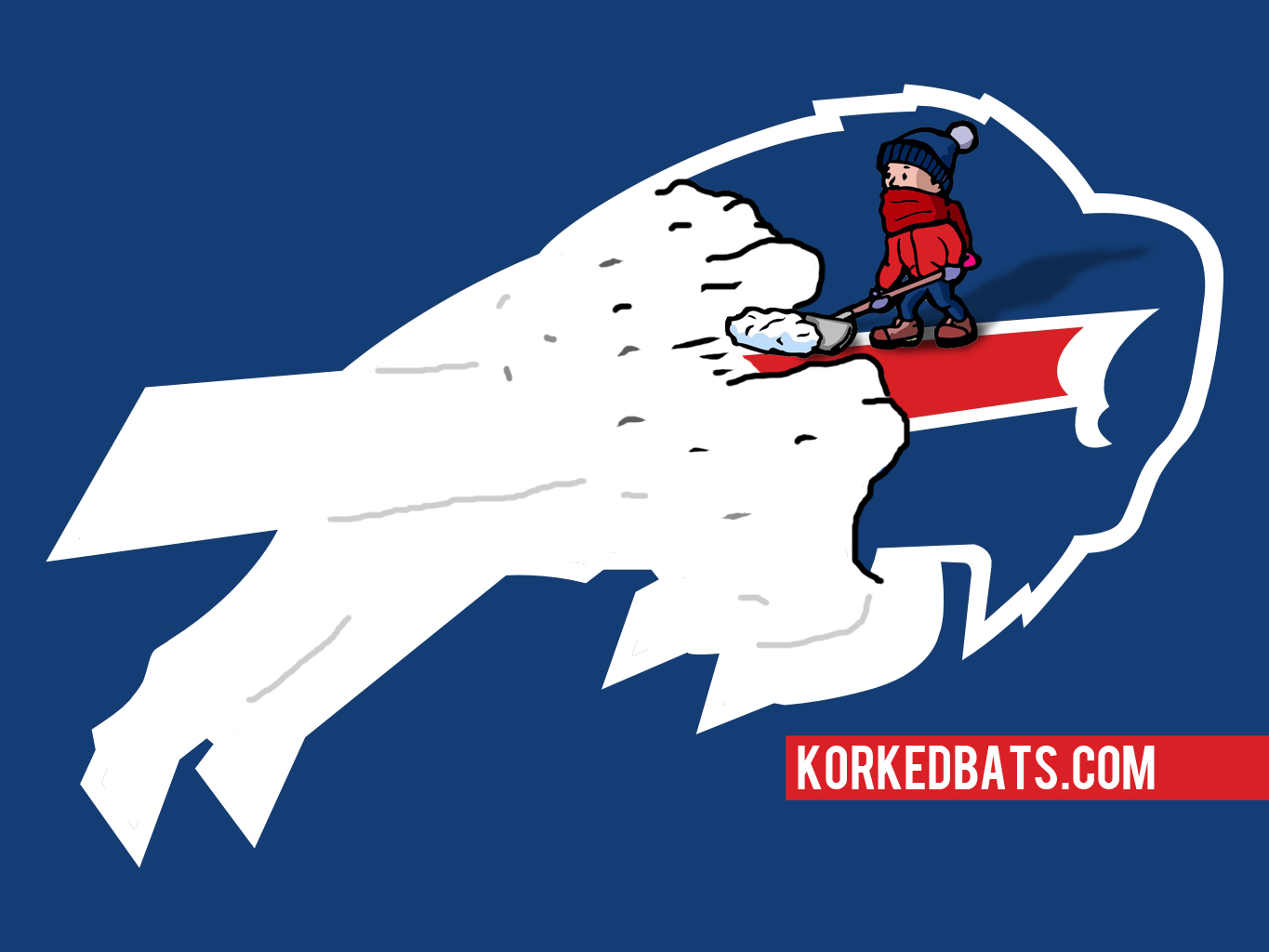 More like the Buffalo Chills… amirite?!
…I'll see myself out.
• • •
This post was created by Austin. You can follow him and his jokes on Twitter: @TheAHuff
Also, for up-to-the-minute sports jokes, follow Korked Bats on Twitter: @KorkedBats