Bo Pelini, Will Muschamp, and Brady Hoke Walk Into A Bar…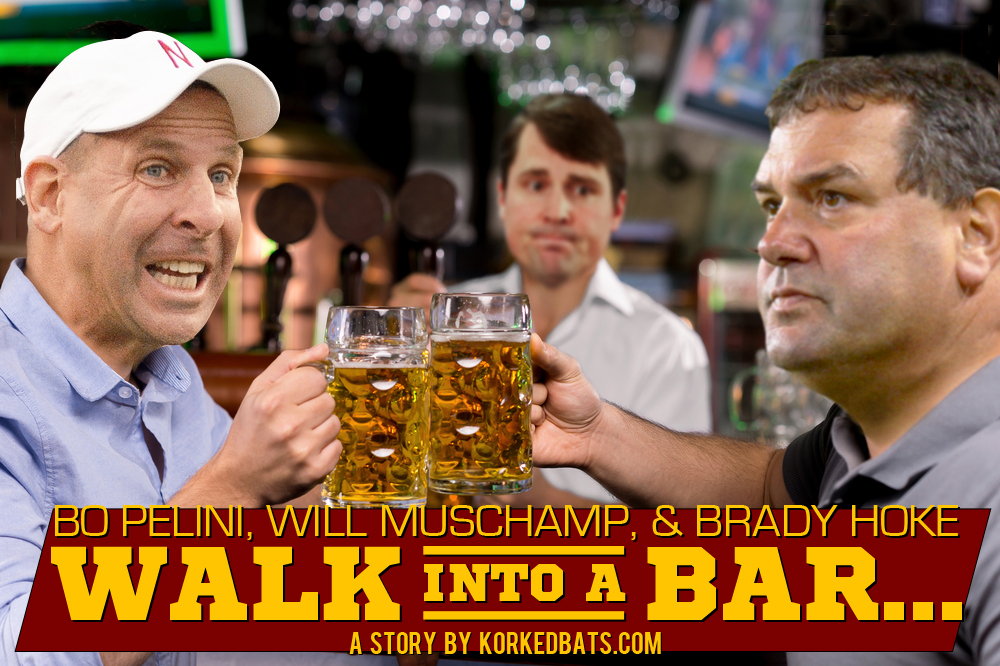 [Bo Pelini walks into a bar with Will Muschamp standing behind the counter cleaning glasses, and Brady Hoke sitting at the bar, playing a Nintendo DS.]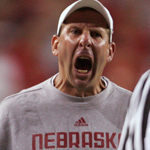 Bo: [yelling] WHAT'S UP, MUSLOSER?!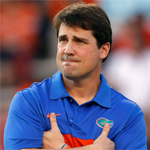 Will: [annoyed] Do you always have to yell, Bo?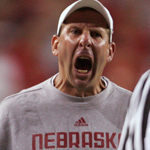 Bo: I CAN'T HELP IT! I HAVE A CONDITION. I'M ALWAYS PISSED OFF AT EVERYTHING, ALWAYS.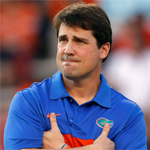 Will: I believe that condition has been diagnosed as "coaching at Nebraska."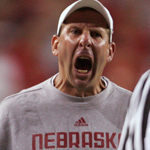 Bo: SHUT UP, WILL! [looks around] SO THIS IS YOUR NEW PLACE, HUH?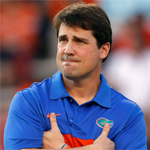 Will: Yeah, I was able to get a jump start on my job search after botching that South Carolina game. I pretty much knew I'd be gone by seasons end, so I used my buyout money on a down payment for this bar. The hours are a lot better, and I never have to work overtime.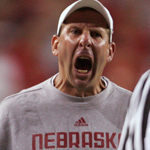 Bo: THAT'S GREAT! YOU ALWAYS SUCKED IN OVERTIME.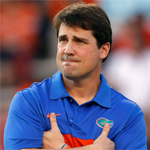 Will: Shut up, Bo.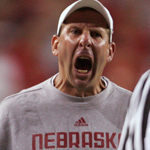 Bo: OH COOL! YOUR BAR EVEN HAS NORM FROM "CHEERS"!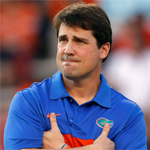 Will: [interrupts, whispering] Umm… No, Bo. That's Brady Hoke.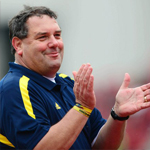 Brady: What's up, Brad? [pauses his Nintendo DS and waves]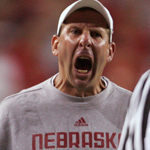 Bo: OH! SORRY ABOUT THAT. [leans into to whisper to Will] WHY DID HE CALL ME BRAD?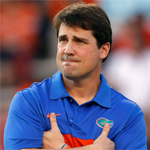 Will: [whispers back] Brady isn't the sharpest tool in the shed… In fact, he's probably the dullest.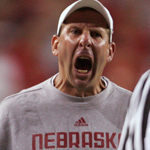 Bo: [whispers back] GOTCHA.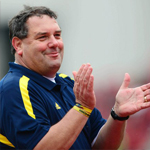 Brady: It's alright. I love cheers! [starts clapping his hands] Two bits, four bits, six bits, a dollar!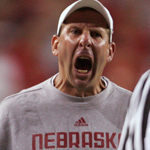 Bo: [keeps looking around] I DON'T KNOW, WILL… I ALWAYS IMAGINED A MUSCHAMP-OWNED BAR WOULD BE DIFFERENT.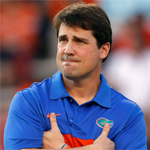 Will: How so?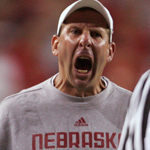 Bo: WELL, JUDGING FROM YOUR STINT AT FLORIDA, I FIGURED THE COUNTER HEIGHT WOULD BE DIFFERENT.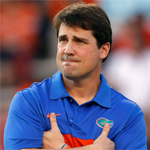 Will: [confused] What do you mean, Bo?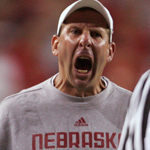 Bo: YOU KNOW, I JUST FIGURED YOU WOULD'VE SET THE BAR REALLY LOW.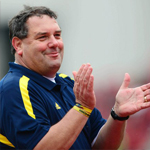 Brady: [still doing cheers] WE GOT SPIRIT, YES WE DO! WE GOT SPIRIT! HOW 'BOUT YOU?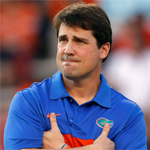 Will: [rolls his eyes before changing the subject] So, I'm guessing you guys are here because you guys lost your jobs too, huh?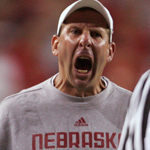 Bo: I WOULD'NT BE SPENDING THIS MUCH TIME IN A BAR IF I WAS STILL HEAD COACH AT NEBRASKA.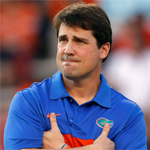 Will: Yes you would.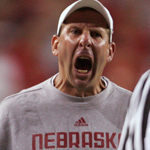 Bo: OH YEAH, YOU'RE RIGHT! I WAS MISERABLE AT THAT JOB! HAHAHAHAHA!
[the guys are unsure if that is a fake laugh or not]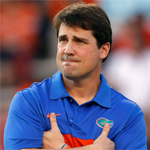 Will: What about you, Brady?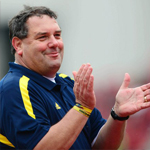 Brady: Yeah, I lost my job too. My wife is going to kill me. I just don't know what I'm going to do now that my entire schedule is free?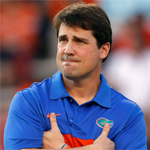 Will: What are you talking about? You should already be used to a light schedule. You coached in the Big Ten.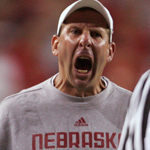 Bo: HAHAHAHAHAhaha… [realizes he, too, coached in the Big Ten] hey, wait a minute.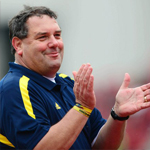 Brady: What's the Big Ten?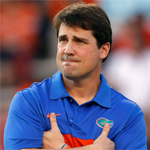 Will: [sighs]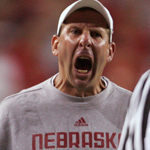 Bo: [changes the subject] SORRY TO HEAR YOU LOST YOUR JOB TOO, WILL.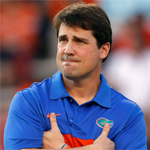 Will: Yeah. I don't get it. I got Florida bowl eligible. Isn't that enough for the University of Florida anymore?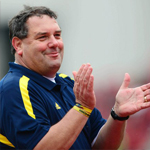 Brady: I beat Northwestern, 10-9!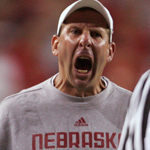 Bo: ARE YOU KIDDING RIGHT NOW? BOWL ELIGIBLE? I WENT 9-3! NINE AND THREE! MY THREE LOSSES WERE ALL TO RANKED TEAMS. AND I GOT FIRED. FIRED! I CLEARLY HAD NO REASON TO BE LET GO! HELL, EVEN MY FAKE TWITTER ACCOUNT WAS PRODUCING GREAT RESULTS!
[the guys fall silent after Bo's tirade]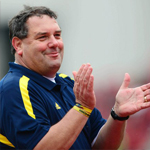 Brady: [breaks the silence] I lost to Rutgers!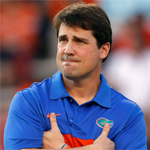 Will: [pats Brady on the back] That's great, Brady! Good for you.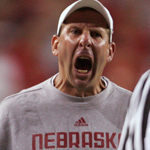 Bo: SO, WILL, HOW'S BAR LIFE TREATING YOU?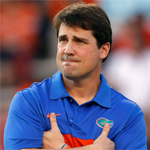 Will: Well, I've pretty much been living in a bar since losing to Georgia Southern. So it's not entirely new to me. The only difference now is that I'm no longer living off kid's tuition money. Now, I live off tips.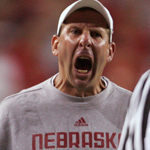 Bo: HERE'S A TIP… YOU SHOULD'VE STARTED TREON HARRIS EARLIER IN THE SEASON.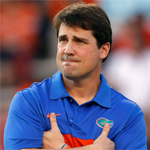 Will: [throws a towel at Bo]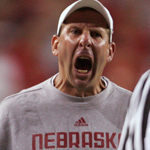 Bo: WHOA! IT'S WEIRD TO SEE YOU ACTUALLY THROW!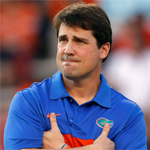 Will: WE HAD A GOOD RUNNING GAME! AND WHEN YOU HAVE A GOOD RUNNING GAME, YOU SHOULDN'T ABANDON IT!WHY DON'T PEOPLE REALIZE THIS?!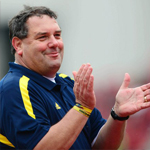 Brady: I like punting.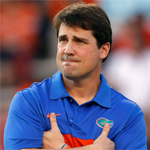 Will: [sighs] I just don't know what the next step is… for any of us. Have y'all thought about new jobs?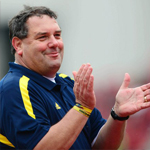 Brady: I'm going to go pro in something other than sports.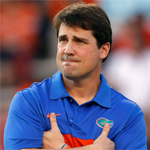 Will: Haha! You mean like those NCAA commercials?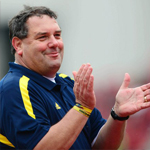 Brady: What commercials?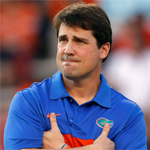 Will: Oh…… nevermind.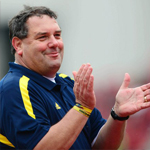 Brady: I want to be a basketball umpire.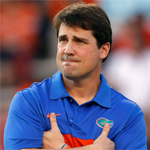 Will: Do you mean a basketball referee or a baseball umpire?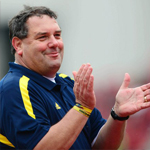 Brady: Yes.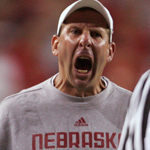 Bo: THOSE ARE BOTH STILL IN SPORTS, BRADY! I THOUGHT YOU WERE GOING TO "GO PRO IN SOMETHING OTHER THAN SPORTS!"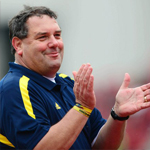 Brady: [starts giggling uncontrollably] I like you, Benji!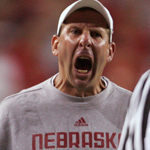 Bo: [shakes his head, looks at Will] I DON'T KNOW WHAT I'M GOING TO DO.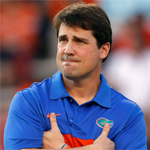 Will: You could work in anger management.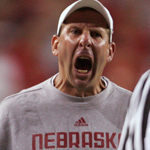 Bo: I DON'T KNOW, I FEEL LIKE A JOB LIKE THAT WOULD MAKE ME PISSED OFF ALL THE TIME.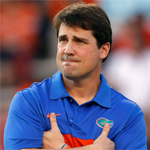 Will: Oh, right. Because you're not already. [looks away] Well… you could go on tour with GWAR or Linkin Park?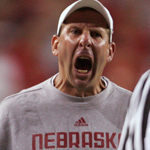 Bo: I'VE CONSIDERED BOTH, BUT I DON'T LIKE HOW MUCH THEY YELL.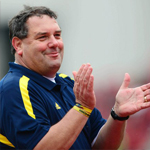 Brady: You could work as a hamster.
[it's gotten to the point where both Will and Bo are just ignoring Brady now]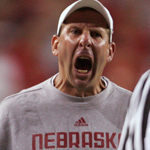 Bo: UGH. I CAN'T THINK ABOUT IT ANY LONGER. MY HEAD HURTS.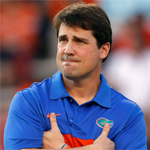 Will: Be careful. If your head hurts bad enough, Brady will put you back in the game at quarterback.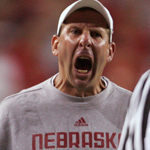 Bo: NICE.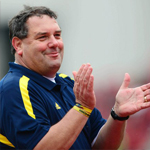 Brady: It's like that Nelly Furtado song!
[Will and Bo share a look, having no idea what Brady is talking about.]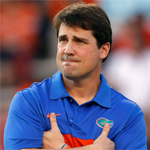 Will: Did you hear they already hired my replacement? Jim McElwain out of Colorado State is taking my job.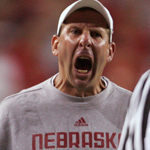 Bo: UGH. ANNOYING. YEAH, THEY GOT MIKE RILEY TO TAKE MY JOB.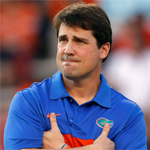 Will: That should be a good hire, right?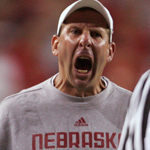 Bo: YEAH IF NEBRASKA IS LOOKING TO GO 2-7 IN THE PAC-12 NEXT YEAR.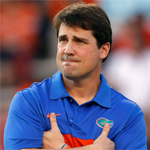 Will: Riley's a nice guy though, right? I mean, he's like a hippy, but really nice.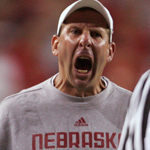 Bo: YEAH, I BET RILEY HAS ALREADY TURNED MY OFFICE INTO A HOT YOGA STUDIO.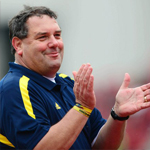 Brady: Michigan replaced me with Bear Bryant.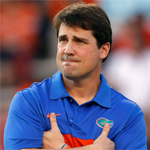 Will: Um, Brady… Bear Bryant is dead.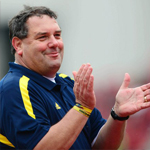 Brady: [tears fill his eyes] Whaaaaa?!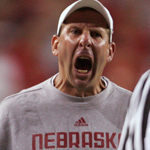 Bo: YEAH, HE'S BEEN DEAD FOR OVER THIRTY YEARS.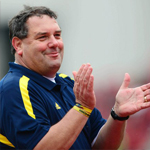 Brady: [instantly stops crying] Wait, did I say Bear Bryant? I meant to say Michigan is replacing me with a toaster.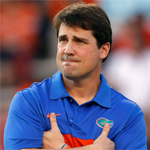 Will: This is like after your girl breaks up with you and starts dating another guy no more than a week later.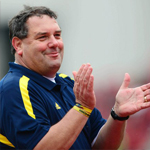 Brady: Girls are yucky.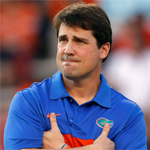 Will: Brady, you're married to a girl.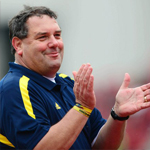 Brady: Tell it to the judge!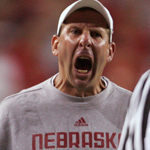 Bo: YOU KNOW WHAT? I'D LIKE TO MAKE A TOAST. FOR THE THREE OF US.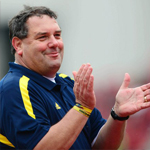 Brady: You should use the toaster Michigan replaced me with.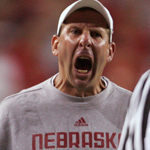 Bo: HERE'S TO US LIVING UP OUR UNEMPLOYED LIFE IN HOPES WE LAND BACK ON OUR FEET QUICKLY!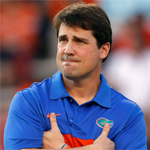 Will: I'll drink to that!
Will and Bo: CHEERS!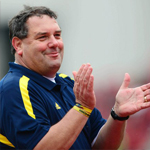 Brady: Cheers? Ok… RAH-RAH-SIS-BOOM-BAH!
[Will and Bo leave.]
• • •
This post was created by Austin. You can follow him and his jokes on Twitter: @TheAHuff
And also, for up-to-the-minute sports jokes, follow Korked Bats on Twitter: @KorkedBats