Big 12 Drama As Explained By "The Patriot"
Conference realignment has been the latest hot topic to talk about since conference realignment last summer. You may think you're coming down with a bad case of Déjá Vu. Only with shakier camera shots and less Denzel.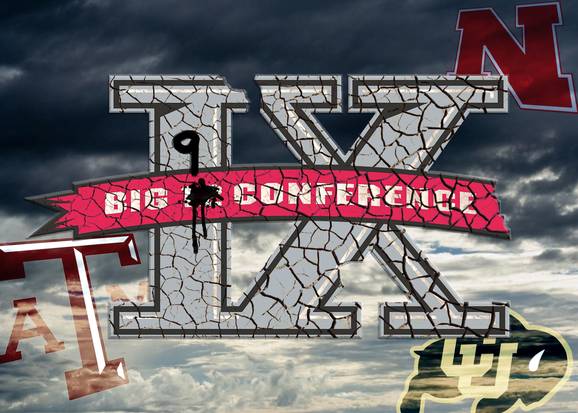 It all started with the University of Texas. Apparently, they were promoted from one of the most successful schools in the Big 12 Conference to commissioner of the Big 12 Conference. And no one knew it until they started running the show. Texas signed a $300 million deal with ESPN to create their own TV channel, Longhorn Network. And not a day too soon, right? Right? What? You don't care about Texas athletics that much? Oh. Ok. Because I didn't think that it seemed like that good of an idea either, but I didn't want to say anything. Much like Dan Beebe, the actual Big 12 commissioner.
As you may have guessed, with your own TV network, you would instantly become a hot bed for recruits. And according to that saying, I'm assuming everyone likes hot beds. Me? I prefer water beds. But I digress. Why would a player not want to be featured on TV every single week? Well, other than players who committed to Ole Miss, because they obviously don't care about notoriety. This network suddenly became the primary reason why Texas would monopolize the Big 12. Not to mention their Women's Volleyball team. They have a really good Women's Volleyball team.
Piece by piece the conference started to fall apart. Last summer, Colorado went to the newly named Pac-12 and Nebraska jumped for the Big 10ish, which became official this past June. Then rumors started re-circulating this summer. When they did, Mike Piazza called an immediate press conference to say, "Guys, for the last time! I'm NOT GAY!" Unfortunately, no one told Mike that the re-circulating rumors weren't about him this time. Rumors were that Texas A&M was going to be leaving the Big 12.
Sure enough, like the rumors about Piazza, these proved to be true. A few weeks ago, Texas A&M notified the Big 12 Conference that they were leaving next summer. It wasn't cited, but the Aggies probably had enough with the Longhorns' Women's Volleyball team. I'm tellin' ya, they're good.
When news broke that Texas A&M was leaving, the Baylor Bears, after their biggest win (50-48 over TCU) in it's football's recent history, came forward with a statement. The statement read, "Texas A&M, when are we going to be a family again?" To which A&M responded, "From where I'm standing, I'd say when the Astros win the pennant." Knowing that even Christopher Lloyd and his team of baseball angels couldn't help the Astros win, Baylor quickly realized that the Big 12 was crashing down harder and faster than Christina Aguliera singing the National Anthem. They realized the Titanic was sinking and they were playing in the band. (Because Baylor is a liberal arts colleges where nearly everyone plays an instrument.) The Big 12 Conference quickly established the worst future outlook of something not named Charlie Sheen.
Baylor did everything they could to keep Texas A&M from leaving the conference. But much like Baylor football, they failed.
However, no one wants to read all about this saga. It's so much easier to watch. That's why I was so relieved when I heard they were finally making movies out of the Twilight saga books. Wait. What?
Just watch this movie clip from The Patriot…
This clip is going to help explain the drama that is currently going on in the Big 12 Conference.
This movie clip is so symbolic. Allow us to explain.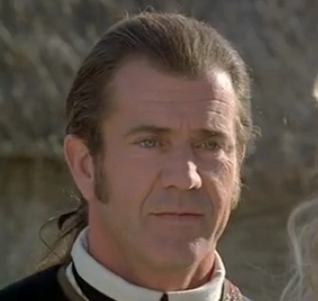 Benjamin Martin (Mel Gibson) in this scene will represent Texas A&M. They know they must do what is right. They must leave this crappy village set up on an ocean front to go to a much fiercer battle where they could make their name more well known, the SEC. If Texas A&M made some antisemitic remarks and starred in What Women Want, this would be 100% spot on.
•

•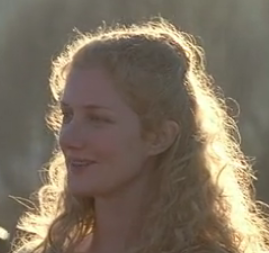 Aunt Charlotte Selton (Joely Richardson) is Texas Tech. Much like Aunt Charlotte in The Patriot, Texas Tech has a small role in The Patriot. They look good with someone else, but you would never see them starring in a film by their self. We haven't heard Texas Tech speak out in any of the conference realignment discussions much like we barely see Aunt Charlotte speak in this nearly 3-hour-long film. Plus, Aunt Charlotte and Benjamin Martin kiss in the film and we all know Texas schools are involved in one big love fest with each other.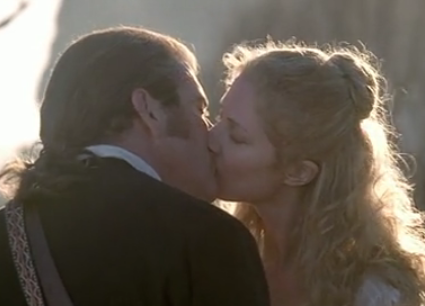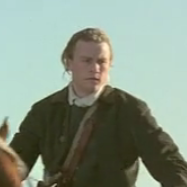 Gabriel Martin (Heath Ledger) is Oklahoma. Oklahoma is also obviously leaving the Big 12. However, no one is creating a big uproar since Texas A&M was the first to start the departure. Not to mention, it only makes sense that Oklahoma is Gabriel. Plus Heath Ledger was in Brokeback Mountain. A movie about cowboys. There are cowboys in Oklahoma.
•

•

•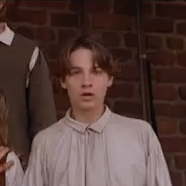 Thomas Martin (Gregory Smith) is Oklahoma State. Spoiler: In The Patriot, Gabriel's younger brother, Thomas, dies at the beginning of the film. He was aggressive and had a passion to fight in the big battles. However, due to his age, he was not quite ready. We, as an audience, understand that if Thomas was alive at this point of the film, he would be ready and would leave the family for bigger battles with Gabriel and Benjamin. Since Oklahoma State is also rumored to be leaving with Oklahoma, this comparison only makes sense. Not to mention, with the exception of last year, Oklahoma State hasn't been relevant on the national stage since the 1980s, much like Thomas isn't in the film past the beginning.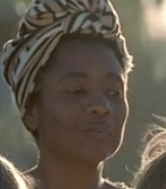 This black woman is Kansas for obvious reasons. Ahem, Turner Gill.
•

•

•

•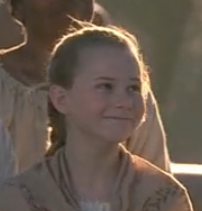 Margaret Martin (Mike Boorem) is Kansas State. The only reason I matched this girl with Kansas State is because I just imagine this girl, when she grows up, will become KSU's worst PR move since calling Manhattan, "The Little Apple." That's right, I'm talking about EcoKat.
•
•
•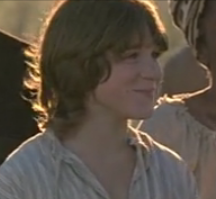 Nathan Martin (Trevor Morgan) is Missouri. Missouri, like Martin, is growing. They're the little brother of the conference. Trying hard to prove they belong, but once they're old enough, they will leave for the bigger battles as well. Not to mention, Nathan has ridiculously long hair like former Missouri quarterback Blaine Gabbert. Though, we're not sure if Nathan Martin tweets pictures of every single meal he eats.
•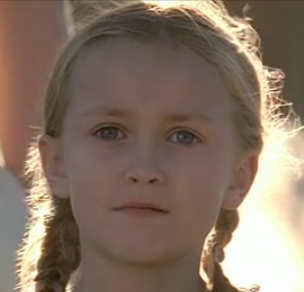 Susan Martin (Skye McCole Bartusiak) is, of course, Baylor. The smallest school in the Big 12. They are just so adorable. They still believe in the sanctity of family and don't want to see anyone leave for any reason. So when they see Texas A&M leaving, they run after them. They offer to do anything, but unfortunately for Baylor, like Susan, they have nothing to offer. Except a guaranteed win every year.
•
•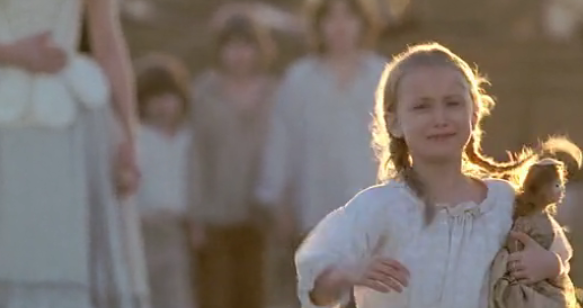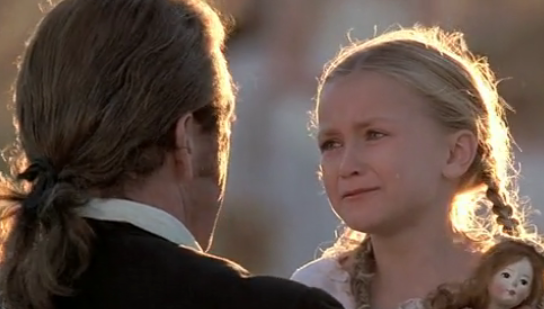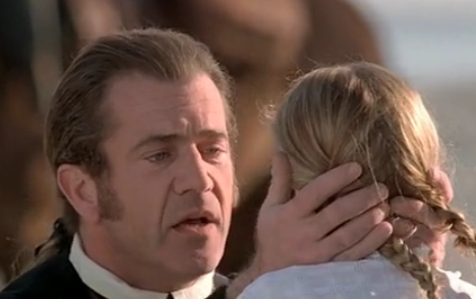 Now that you have a better sense as to who each character represents, watch the clip again and see for yourself if this clip doesn't explain the Big 12's situation better than any movie not named Titanic.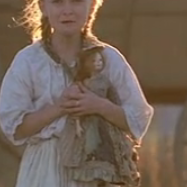 Also, Susan's doll is Iowa State. Because we barely notice their importance in the Big 12.
•
•
•
•
•
• • •
If you would like to follow Austin and all of his jokes on Twitter, you can do so at: @TheAHuff
Also, be sure to follow Korked Bats and our up-to-the-minute sports jokes on Twitter at: @korkedbats