Americans Go Back to Not Pretending They Care About Sports That Aren't Football
With the NFL's week one in the books, American sports fans are finding it easier and easier to stop pretending they care about any sports that aren't football. According to Jim Anders, a man from anywhere in the United States, pretending to follow men's tennis was, "extremely excruciating, a tedious event that made me dread getting out of bed every single morning."
And Jim isn't alone. During the U.S. Open the past few weeks, Korked Bats initiated a survey of 500 Americans, asking them who John Isner was. We then conducted the same survey after the U.S. Open, with staggeringly different results. Here are graphs of the responses: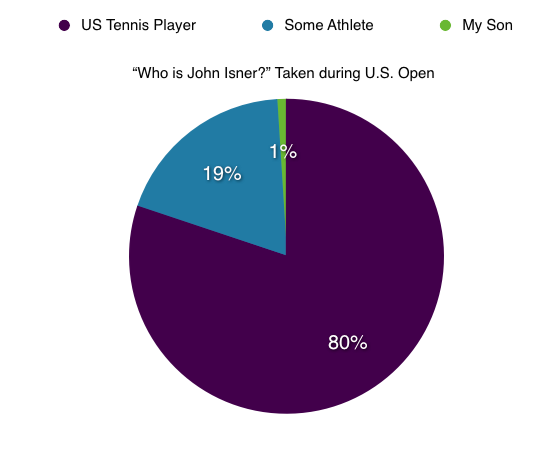 An overwhelming amount of people (80%) knew who John Isner was. In fact, had we not apparently polled his mother, everyone would have at least referred to him as an athlete.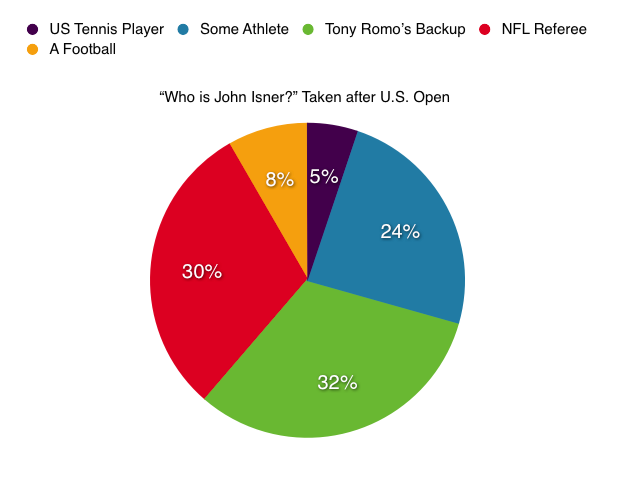 When the same poll was conducted after the start of the NFL Season, only 5% of people knew he was a tennis player. More people actually thought he was a football player than a tennis player.
We asked the same 500 people what tennis was, and 493 of them responded with "football?" while the other seven were pretentious jerks.
The start of the NFL season is bliss for many, allowing them to stop pretending to care about tennis, soccer, baseball, Tiger Woods-less golf or women's sports. One of our pollsters, Adam Herzog of Boston, said he felt like he was living a lie in the off-season.
"I bought a jersey for some MLS team," he mustered through sniffles, "like they're real athletes or something. I don't even know what the M or the L stand for. I'm about 60/40 on the S."
He put his head in his hands. "Maybe 55/45. Yeah, 55/45 on the S. But now that the NFL is starting back up I can go back to caring about real athletes. Like Albert Hayensworth. Real athletes."
• • •
Be sure to follow Kyle and his 140-character or less jokes on Twitter: @kyleayers
Also, if sports jokes are your thing, follow Korked Bats on Twitter: @korkedbats