A Realistic Super Bowl Ticket Pricing Chart
Unlike like most years, as we get closer to the Super Bowl this year, ticket prices are rising. In fact, reports have shown that this year's Super Bowl between the Seattle Seahawks and the New England Patriots could be the most expensive Super Bowl ticket in the history of the NFL.
Just how much are these tickets exactly? Don't worry, we've got a realistic pricing chart for you here.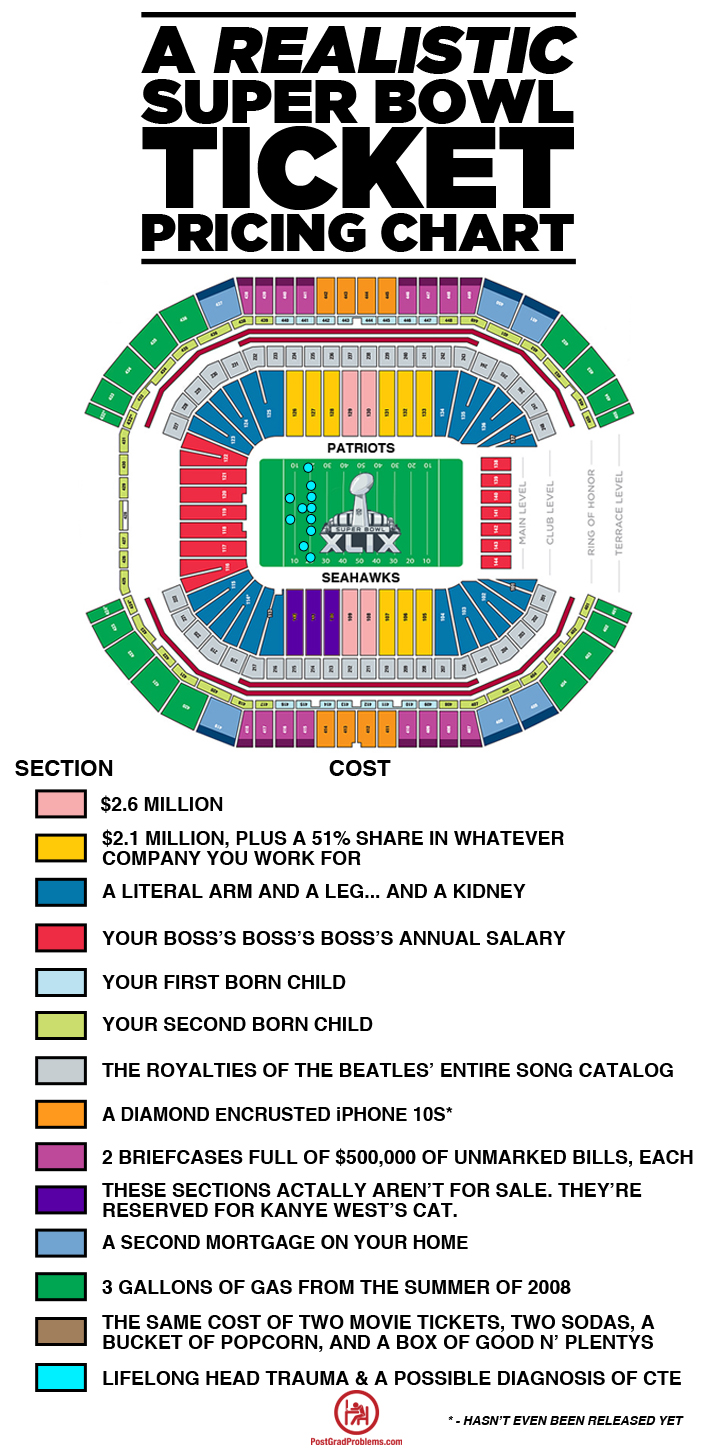 • • •
This post was created by Austin. You can follow him and his jokes on Twitter: @TheAHuff
Also, for up-to-the-minute sports jokes, follow Korked Bats on Twitter: @KorkedBats