A Breakdown Of This Epic Red Sox Foul Ball Photo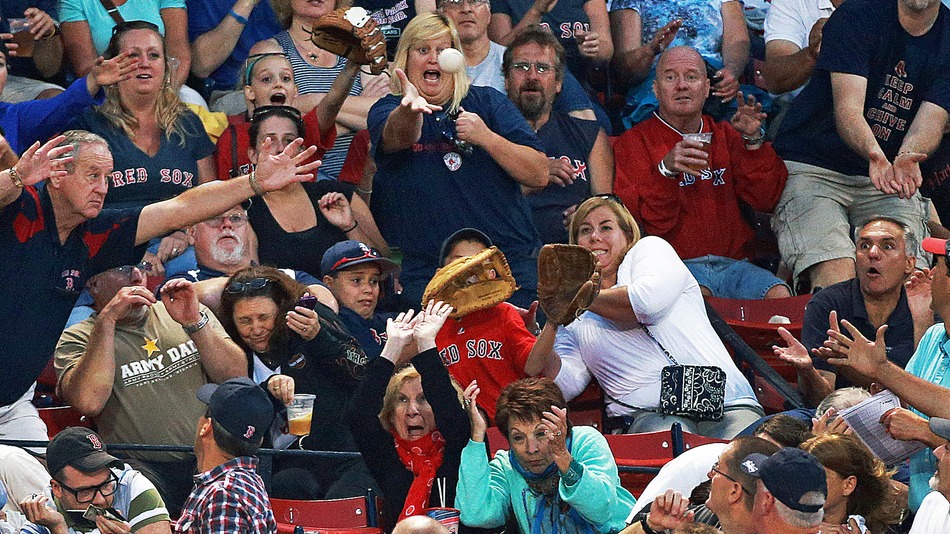 Last week, this epic photo was taken at Fenway Park after a foul ball was hit into the stands. There is too much goodness in this picture to talk about all at once. So let's break it down, one person at a time.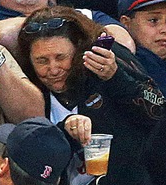 This poor lady is terrified of being hit by the foul ball. If only she was sitting next to an Army Dad who would do all he could to protect her and not shy away like a terrified little baby…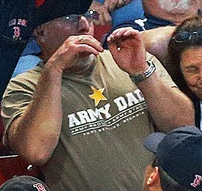 Oh… Welp… This is awkward.

Glad to see Colonel Sanders made it out tonight.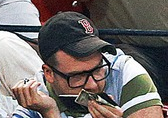 This guy was dodging foul balls before it was cool.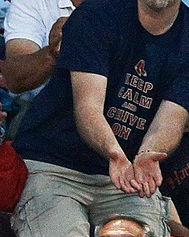 His shirt should say, "Keep Calm And Catch The Ball Like A Girl."

Valient effort here.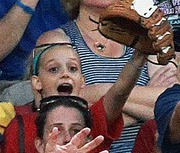 This young girl is holding her glove the wrong way to catch that ball, not helping the case for Title IX.
Twenty bucks says this woman's name is Donna.

This guy has no idea of anything that's going on around him.
Joan and Melissa Rivers shouldn't leave the house without makeup anymore.
"You're looking over the wrong shoulder, Steve!"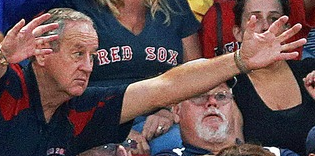 If this guy doesn't get that ball, he will murder someone. Just like he did in Nam.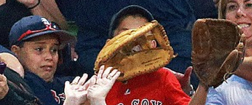 At that moment, Kevin was ready to catch his first ever foul ball. He was set to walk home with a free souvenier from his first Boston Red Sox game. Nothing could come between him and that foul ball. Nothing except for his wuss friend Trevor blocking his view.
 Wait. Were Trevor and Kevin's mom working in cahoots to do all they could to throw Kevin in front of this blistering line drive foul ball.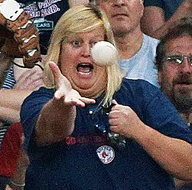 This lady wasn't reaching for the foul ball. Coincidentally at this moment, she just so happened to be rehearsing for her opera.

This guy wants to know what the lady in front of him is doing rehearsing for her opera at a Sox game.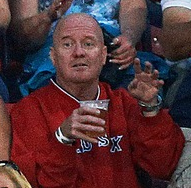 No way he's trying any harder than this for that foul ball. Today is Mr. Clean's off-day.
And finally… this guy.
• • •
This post was created by Austin. You can follow him and his jokes on Twitter: @TheAHuff
Also, for up-to-the-minute sports jokes, follow Korked Bats on Twitter: @KorkedBats