7 Probable Outcomes From The New England Patriots' DeflateGate Penalties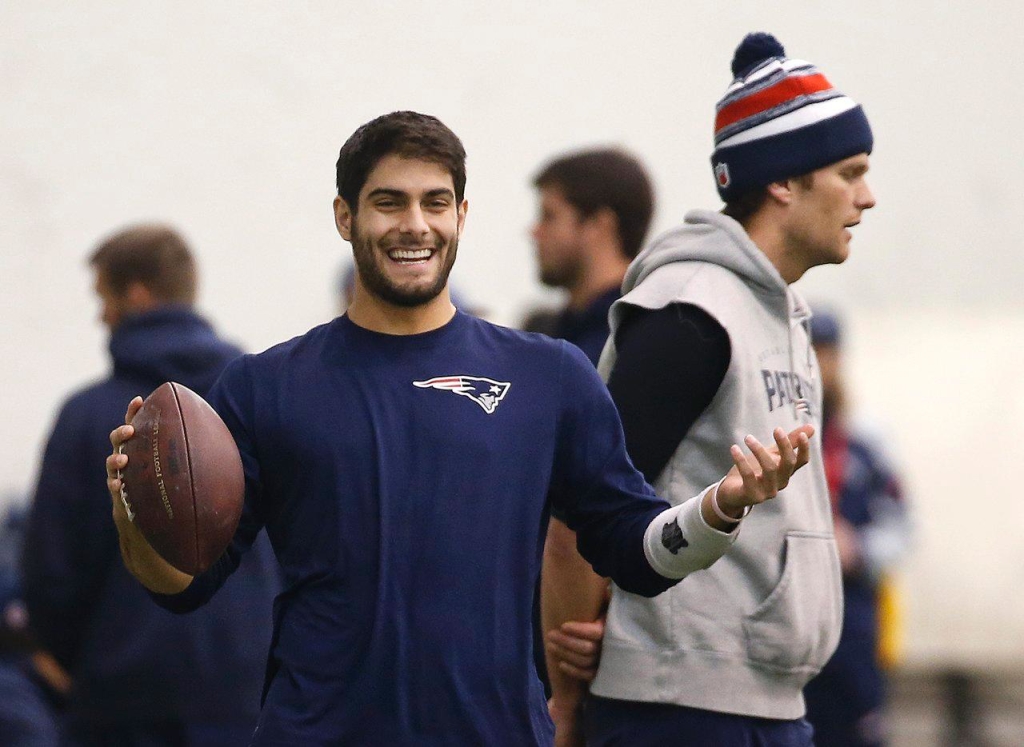 The NFL punished the New England Patriots this week for their role in DeflateGate, by suspending their quarterback Tom Brady 4 games without pay, taking away their 2016 1st round draft pick and their 2017 4th round draft pick, and fining the team $1 million.
However, since they're the [expletive] Patriots, they'll probably turn this setback into one of the most positive outcomes ever. In fact, we've come up with 7 outcomes that could possibly (and probably will) happen from these league-issued punishments.
1. Tom Brady Gets Tom Brady'd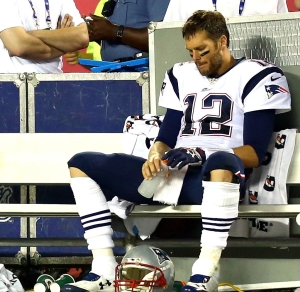 We all know Tom Brady was a 7th round draft pick who was discovered after Drew Bledsoe was injured. Well, four Super Bowl rings, three Super Bowl MVP's, and two NFL MVP's later, Tom Brady is considered one of the greatest quarterbacks (and UGGs spokesman) in the history of the NFL.
Now that he has to sit out the first four games of the 2015 season, Tom Brady is in prime position to get Tom Brady'd. Which for Tom Brady and Patriots haters would be both hilarious and awesome, right? …Right?
Wrong.
Jimmy Garoppolo will step in for Brady and play out of his mind for those four games. He'll post video game-like numbers while leading the Patriots to a 4-0 record to start the season. Garoppolo's play will be so great, the Patriots will be forced to keep him as their starter over the aging Tom Brady. (Ha! Suck it, Brady!)
BUT… Garoppolo will then go on to win four Super Bowls, three Super Bowl MVP's, and two NFL MVP's for the New England Patriots. (Crap.)
[divider][/divider]
2. Jimmy Garoppolo Gets Injured In Minicamp, Backup Takes Over
What could be the worst case scenario for the New England Patriots? Tom Brady gets suspended to start the season and backup Jimmy Garoppolo breaks his collarbone and tears an ACL at the same time during minicamp. 3rd string quarterback Garrett Gilbert would then become the starter, right? No. Remember, this is the Bill Belichick-ran New England Patriots.
Bill would get creative and turn a washed-up veteran defensive tackle into a quarterback, and the team would find a way to win four games in Brady's absence. Other teams will then try the new "defensive tackle as quarterback" philosophy that worked so well for Belichick and the Patriots, but will fail horrendously (and comically) at it.
Bill Belichick will then be touted as a greater mastermind and genius than he already is. Friggin' Belichick.
[divider][/divider]
3. Patriots Bench Jimmy Garoppolo, Start Janeane Garofalo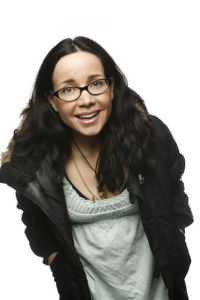 In a hilarious turn of events and an effort to troll the rest of the NFL, the Patriots don't start Jimmy Garappolo at quarterback, but instead, sign comedian Janeane Garofalo to start at quarterback. The Patriots then proceed to go 4-0 in the most entertaining and hilarious way possible in Brady's absence.
They end up cutting Garofalo when Brady returns, because like every Saturday Night Live sketch, they just don't know hot to end it.
[divider][/divider]
4. Jimmy Garoppolo Plays Great, Gets Traded
While Tom Brady serves his 4-game suspension, Jimmy Garoppolo emerges as a star with the potential to be a franchise quarterback. However, the Patriots already have their once-in-a-lifetime superstar quarterback in Brady, so clearly they don't need Garoppolo too. So they throw him on the trading block, like he's an aging Randy Moss.
The Patriots end up getting rid of him before the trade deadline. In return, they receive a 2016 1st round pick, a 2017 4th round pick, and $1 million cash, thus eliminating the penalties they were given from the NFL.
"Yeah, but who would give up that much for a quarterback with such a small sample size?" you ask?
The Browns. The Browns would.
[divider][/divider]
5. Tom Brady Becomes Academy Award Winning Actor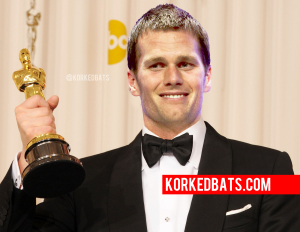 After the [mediocre] success of Ted 2 and his ability to endlessly lie in front of the media, Tom Brady decides to pursue his acting career even further. With his downtime this fall, Brady stars in two more movies which eventually land him multiple Golden Globe and Oscar nominations.
He later wins every award he's nominated for, making his life more perfect and Leonardo DiCaprio's life more sad.
[divider][/divider]
6. NFL Reduces Tom Brady's Suspension After Appeal
The Patriots appeal their penalties and Tom Brady's 4-game suspension and the NFL decides to reduce their penalties to nothing, because Patriots.
[divider][/divider]
7. Tom Brady Punches Gisele In An Elevator
Tom Brady knocks out his knockout wife, Gisele, and the NFL promptly reduced his suspension from 4 games to 2.