3 Big Things on 'Oppenheimer' — A SPOILER-FREE Review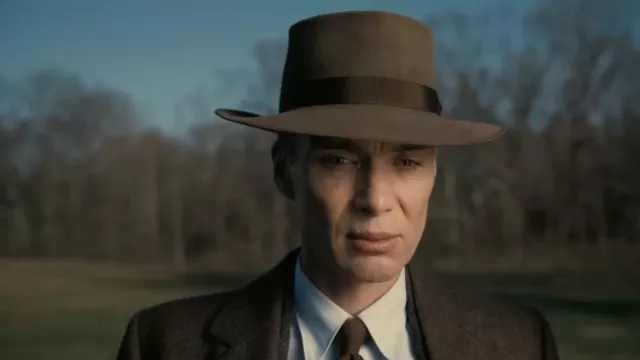 Christopher Nolan is a mad scientist. 'Oppenheimer' is a tremendous accomplishment from a filmmaker who really didn't have much to prove. It is a film that is a beautiful symphony of science, emotion, and humanity (as well as the lack of it). If I take my personal preferences out of it, it is very easy to make the argument that this is Christopher Nolan's best film and crowning achievement. However, it may not also be for everyone as it does deviate from the standard "Nolan Formula" in some interesting ways.
So, If you're on the fence about whether or not to see 'Oppenheimer' here at 3 BIG THINGS to consider:
1. Yes, it's about the bomb…but it's so much more than that.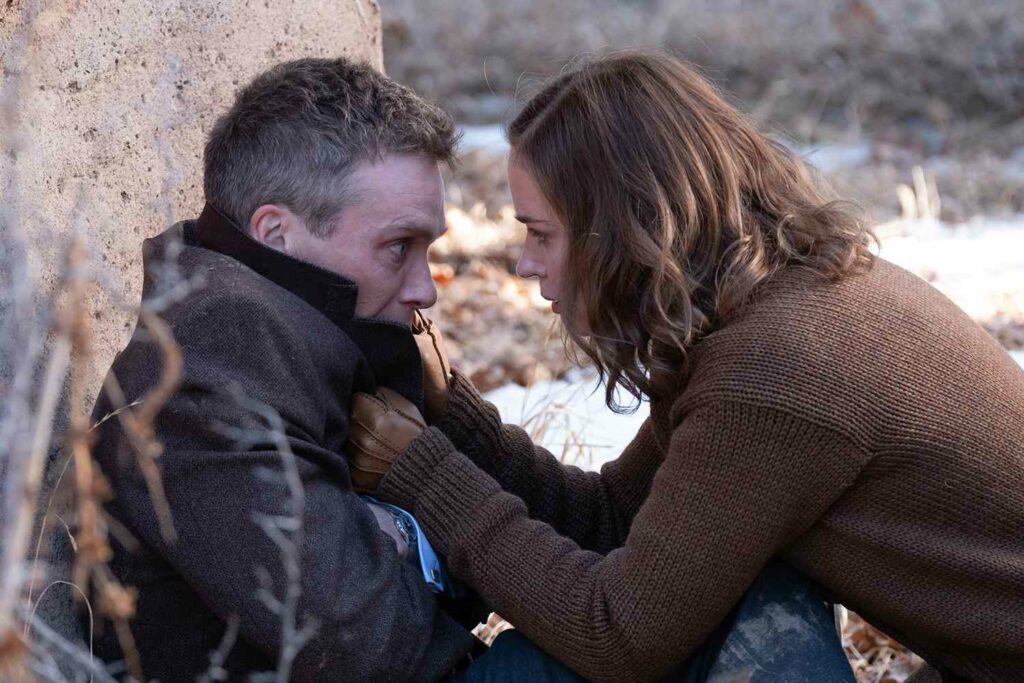 If you asked me to guess what 'Oppenheimer' would be about prior to seeing it I likely would've said "a race against time to build a bomb faster than the Nazis". There is certainly truth in that statement, but the full scope of J. Robert Oppenheimer's life is so much more interesting and complicated than the achievement it is known for. Chris Nolan knew that, and he put together a biopic unlike anything ever seen before. We are given an in-depth look into the fibers of his being as well as his relationship to the scientific community and the US government.
There is nothing simple or easy about this story. It isn't a clean-cut, American war-movie with a triumphant ending. It showcases that the central accomplishment of building the atomic bomb is an unbearable legacy for any one man to bear.
2. This is Christopher Nolan's best cast.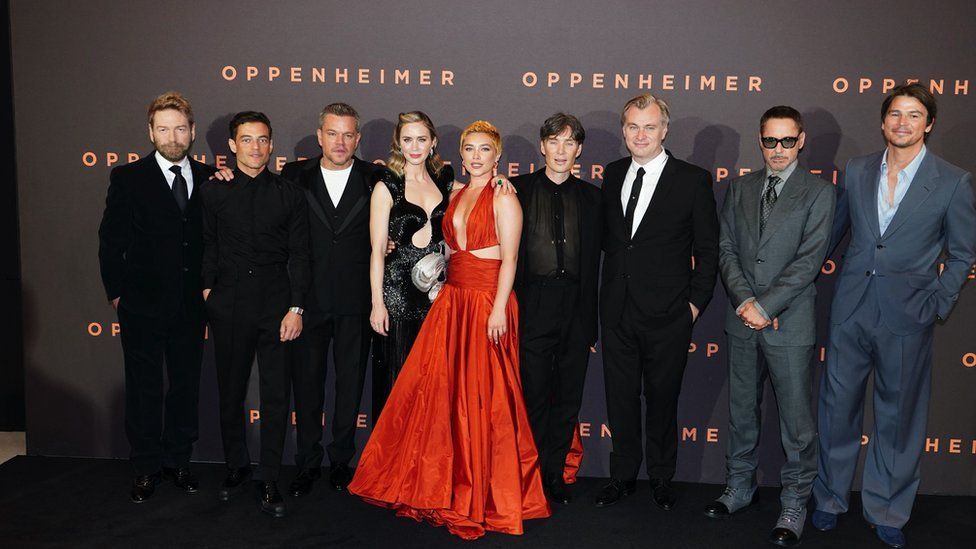 There will be some gold handed out to this cast come awards season. There are three sure-fire nominees in this film between Cillian Murphy, Emily Blunt and Robert Downey Jr. Murphy, a longtime collaborator with Christopher Nolan, is finally given top-billing in one of his films and does not disappoint. He is absolutely incredible. Emily Blunt and RDJ not only are great, but they conquer these roles in-which they absolutely disappear into their characters.
Where 'Oppenheimer' shines the most is in the rest of it's impeccable supporting cast including Matt Damon, Florence Pugh, Josh Hartnett, Benny Safdie, Rami Malek, Kenneth Branaugh and a few surprises that I won't mention here. Every performance, no matter how small or big, is perfectly imbedded in this film.
3. The Film Editing and Sound Mixing Oscars are LOCKS.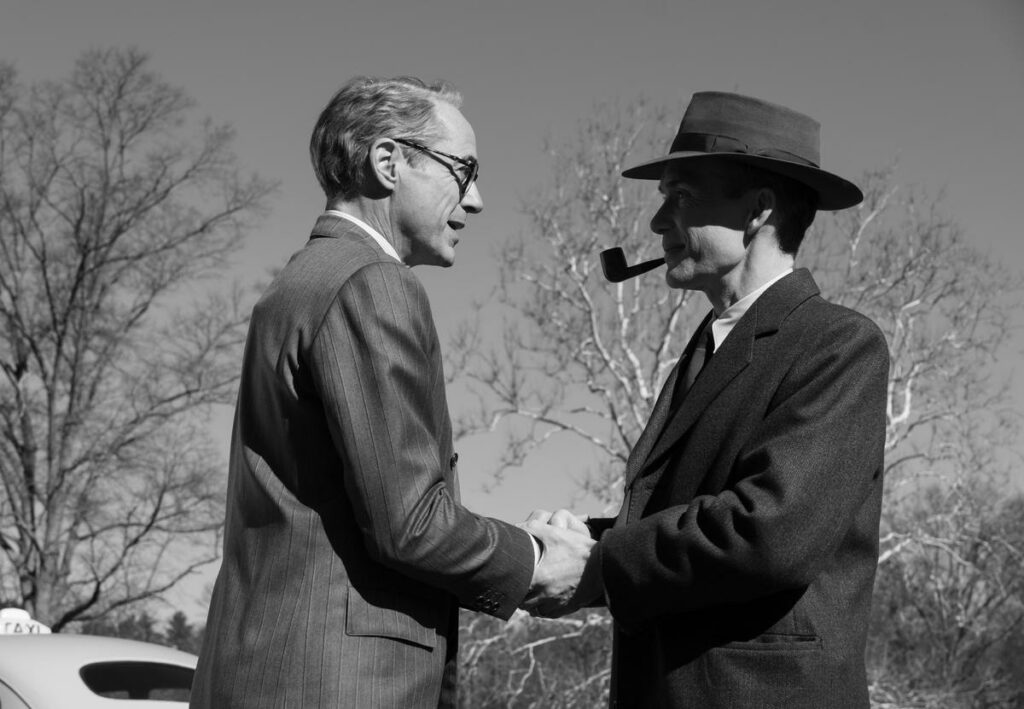 This is a masterclass in film editing and sound mixing. I didn't even get the opportunity to see it in IMAX and was still blown away at several points in the film. Christopher Nolan has always and will always be a technical master, but the way he uses sound here (in arguably a more intimate setting than his previous films) is astonishing. Hats off to all of the editors and sound mixers who worked tirelessly on this one.
VERDICT
'Oppenheimer' is a masterpiece. No if's, and's, or but's about it. It may not be your cup of tea, but I'm positive it will be the Academy's come Oscar season. I can set my personal love of 'Interstellar' aside and admit that this is Christopher Nolan's magnum opus.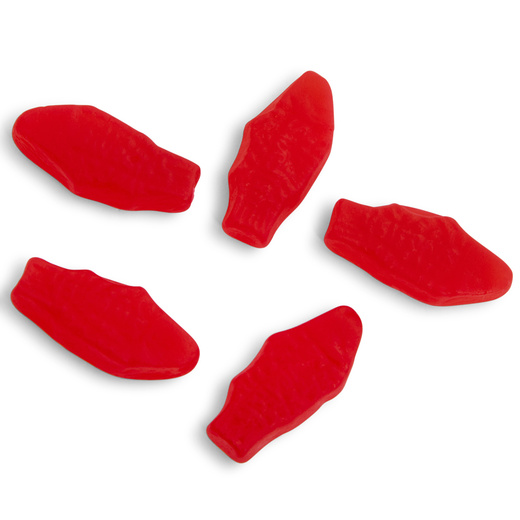 5/5 Swedish Fish
So what do you think? Be sure to holler at us on Twitter (@korkedbats; @thecineboiz) and Instagram (@korkedbats; @thecineboiz)
Also, be sure to follow Korked Bats on YouTube and subscribe to The CineBoiz Podcast wherever podcasts are found!