3 Big Things on 'Bottoms' — A SPOILER-FREE Review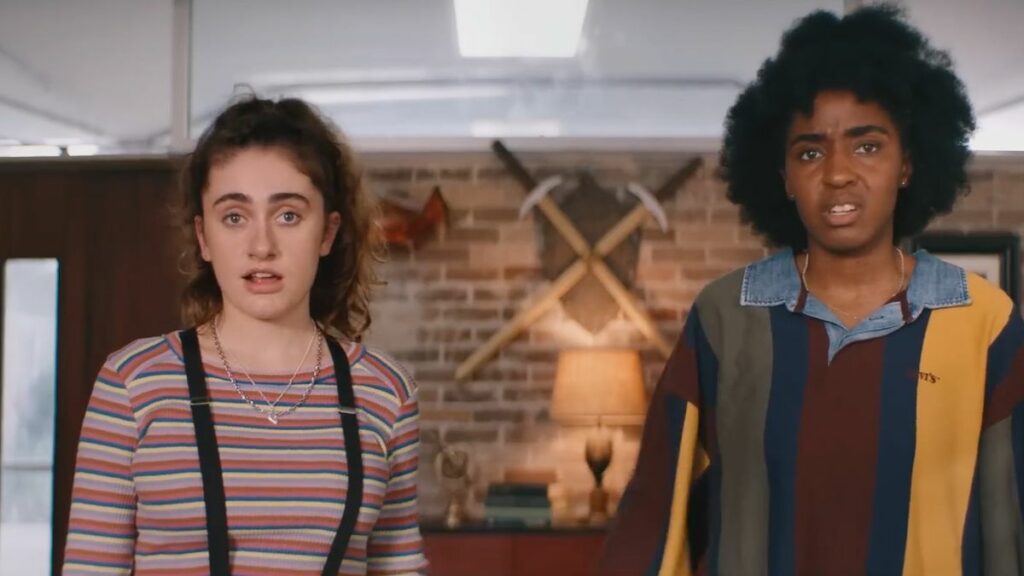 Some would say: "Kenny, you're getting too old to enjoy raunchy, teenage-comedies." They aren't necessarily wrong, but I still have yet to grow out of them I guess. If I can be frank for a moment however, 'Bottoms' from director Emma Seligman is on a whole other-level. I was expecting to get another 'Superbad' from a different perspective (like 2019's 'Booksmart') but instead got an unhinged, take-no-prisoners, teenage masterpiece. I can't recommend it enough.
So, if you're on the fence about whether or not to check out 'Bottoms' here are 3 Big Things you should consider.
1. Marshawn Lynch is a national treasure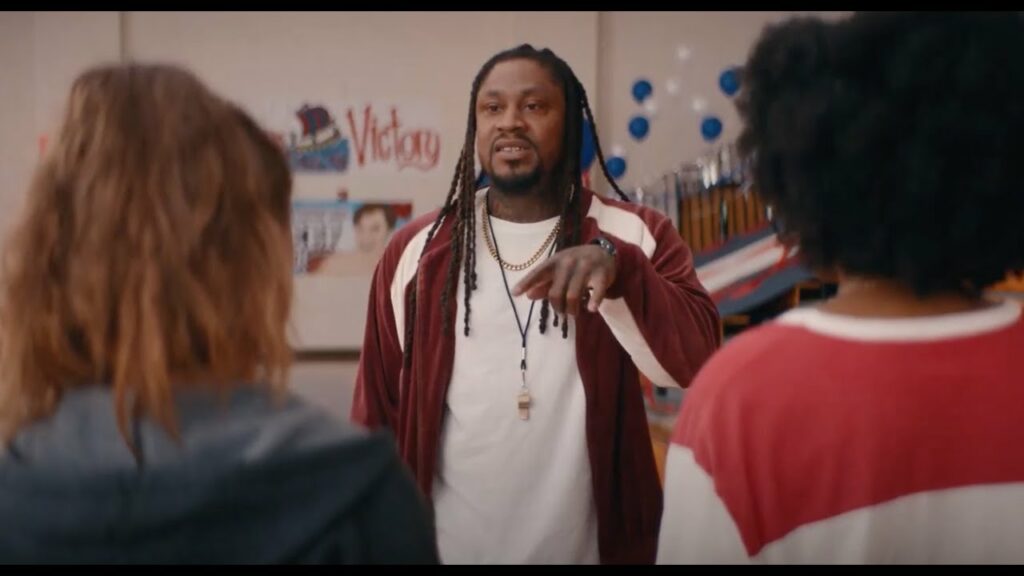 We're a sports blogsite, let's start with the sports stuff. There's an unwritten rule in Hollywood and it goes as follows: "Cast Marshawn in your movie, Let him be Marshawn, and success will follow." No where is that more evident than in 'Bottoms'. Marshawn plays the role of teacher/mentor in a way that it has never been played before. He is genuinely one of the funniest human beings alive, and is a natural at getting laughs when the camera is on him. Enough of the supporting man B.S. though…get this man his own movie.
2. This is Gen-Z's 'Wet Hot American Summer'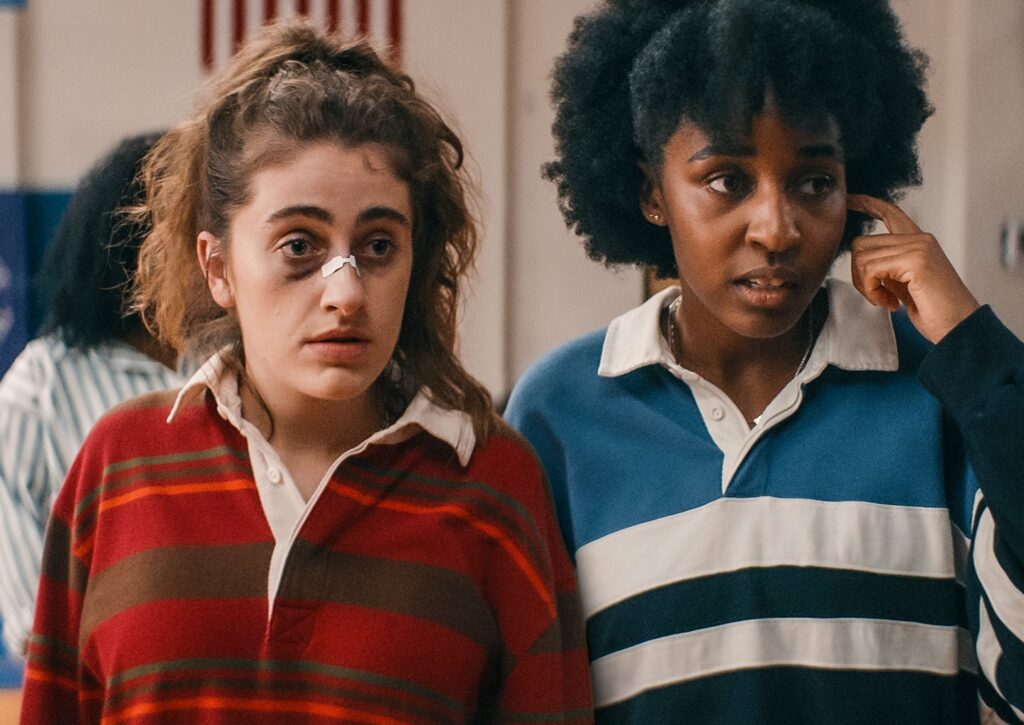 'Bottoms' is an unapologetic satire and that's truly what sets it apart from the rest of the teen-movie genre. However, it isn't just pure spoof. It executes on a wholly original story concept: Rachel Sennot & Ayo Edebiri's characters start an all-female fight club in order to hopefully hook-up with two of their school's popular cheerleaders. A crazy concept in and of itself, but then it's accentuated with over-the-top characters and absurd violence–all under the supervision of the teachers and administration. It's on a level I haven't seen since 2001's 'Wet Hot American Summer'. Different contexts, but the same sort of enthusiasm in it's absurdity.
3. A needle-drop for the ages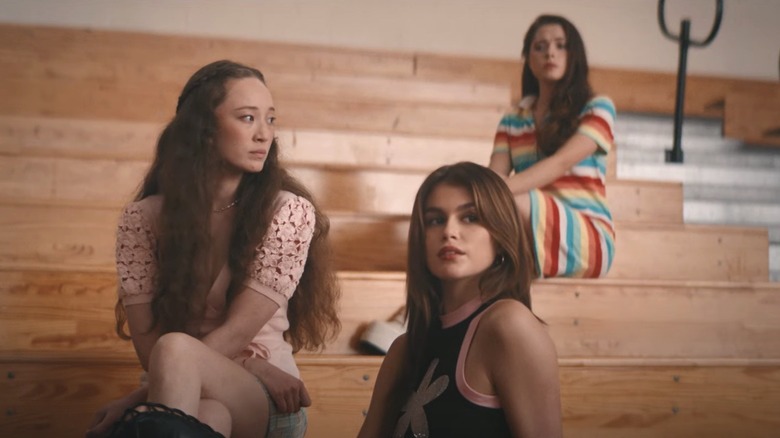 I don't want to dig too much into this point as I don't want to get too spoilery, but 'Bottoms' has one of the most enjoyable needle-drop sequences of recent memory. You can never go wrong putting Bonnie Tyler's "Total Eclipse of the Heart" in your film, but the sequence it's used for in the film had my crying. Not even necessarily from laughter (although I was howling), but because it's so perfectly utilized to accentuate the moment. I'll leave it at that–you just gotta see the movie to get my point.
VERDICT
'Bottoms' will be quotable for Gen-Z in the way that 'Mean Girls' or 'Superbad' was for us millennials. In my opinion though it stands a little bit taller due to it's willingness to take some absurd risks that really pay off. Even if you think you're too old to be checking out teenage sex-comedies, this one is worth your time.

4.5/5 Swedish Fish
So what do you think? Be sure to holler at us on Twitter (@korkedbats; @thecineboiz) and Instagram (@korkedbats; @thecineboiz)
Also, be sure to follow Korked Bats on YouTube and subscribe to The CineBoiz Podcast wherever podcasts are found!